Dunvegan Castle
After so many ruins, we'll get something nice today: Dunvegan Castle.
It's not far to Dunvegan, down the main road out of town and we arrive after 2 kilometres.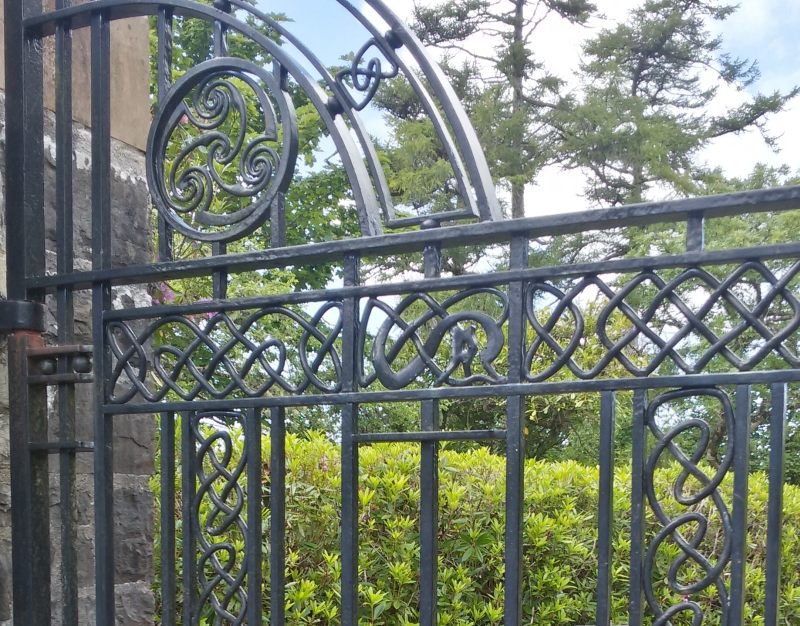 Just this iron gate, paying the fee and we can start.

The ancestral home of the Scottish MacLeod Clan.

Dunvegan Castle is the oldest permanently inhabited castle of Scotland.

The dungeon, a good place to get rid of troublemakers or wives.

Many figures, castle servants, can still be met...

The typical former room of a servant maid...

...and the corresponding duty roster.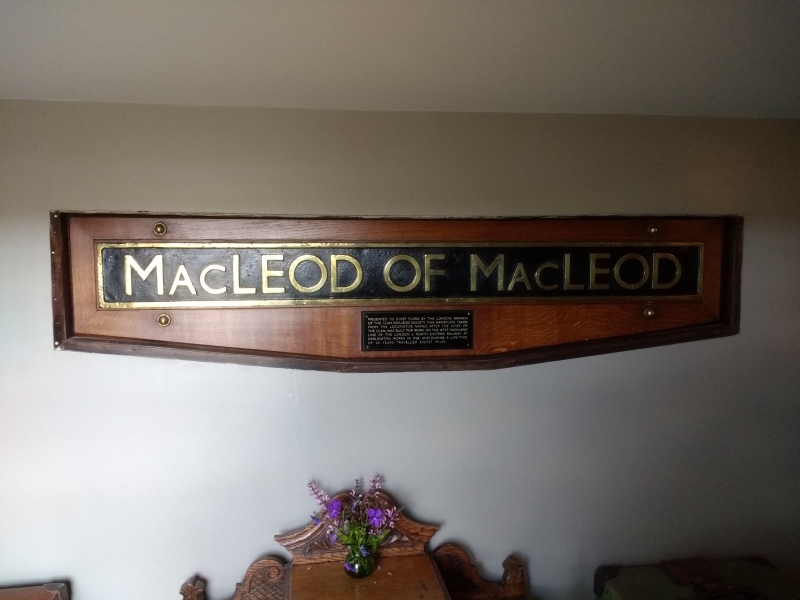 In the 13th century the McLeods built a first fortification on a rock. A simple shield wall secured house and outbuildings. Battlements were set up to secure the defenders.

A key of ancient times when the castle entrance was solely seasided and could be opened with this key.

Below the castle there is a small jetty for motorboats. From here tours to the seal colonies in Dunvegan Bay are offered.

Four canons point out to the sea.

The battlements on the outer wall.


Around 1340, Malcolm MacLeod, one of the most important leaders of the MacLeods, built the big donjon. In the 15th century Alasdair Crotach MacLeod, the 8th clan leader, had the pixie tower erected. Its four inhabitable storeys are connected by narrow circular stairs.

In Victorian times a huge park was laid out.

Of course there is a garedener for this most well-kept park.

Thanks to the Gulf Stream a great variety of plants can grow here.

Everythis is really well cared for, they even think of benches.

Moreover there are two waterfalls, treillages, and a lotos pond.

Plants and flowers, all labelled with names we hardly can pronounce.

The park can be visited like the castle and is included in the fee.

Then we leave this divine park.