Sheep, Border Collies and a Shepherd
Have you ever been a shearer? Near Loch Shiel we were invited by Allan, to assist him.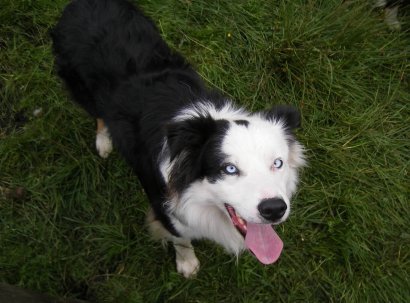 I am Chip, one of the main actors. We are four Border-Collies, there are Lucie, Jane und Dan. We manage everthing over here.
Allan is our Boss, he is taking care of all the sheep over here.
My name is Jane and I am really a little exhausted after so many weeks of sheep-trials. Even a Border Collie needs a break...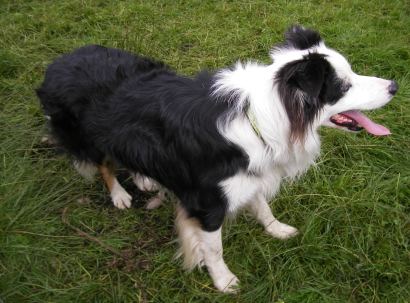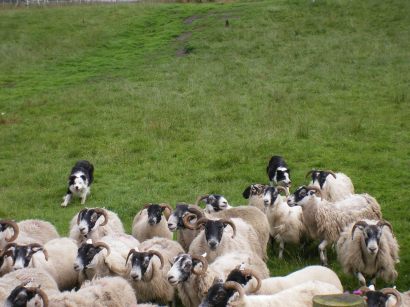 We start chasing these fellows into the corral. Allan instructs us how to do it. He is shouting and whistling. Its not an easy job since every now and then one of these stupid sheep tries to excape.
No chance to escape for this one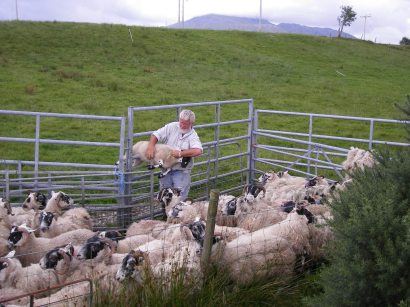 All candidates are gathered now.
Each of them has to be vaccinated and marked afterwards. The young ones will be treated first, then the elder sheep are served since they have to get shorn, too.
Vaccination is a good thing to keep away infections by worms.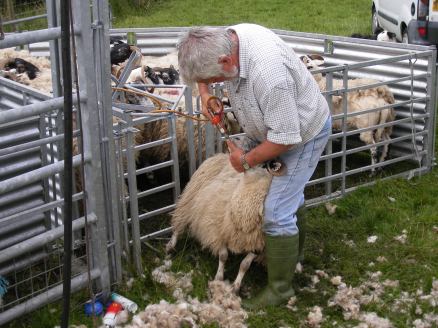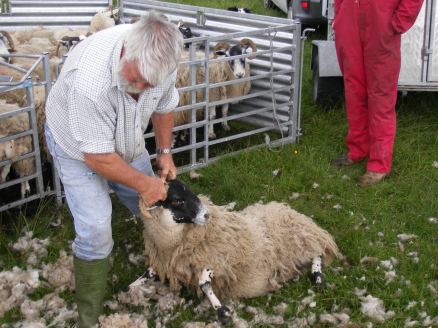 Now they have to be shorn.
The shearing of the sheep is not done because of the value of their skins, neither because its getting too warm for the animals,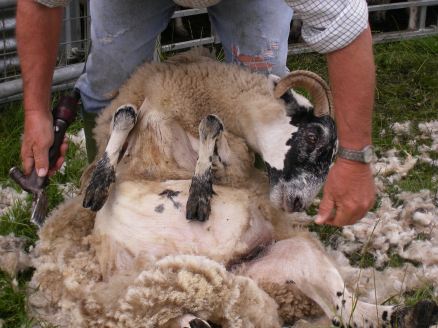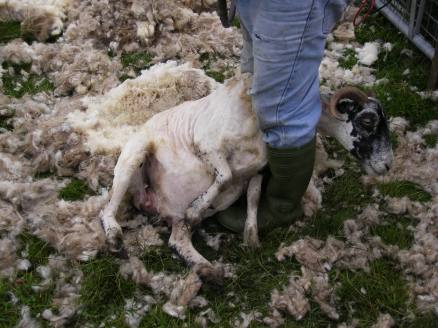 It's just because no insects shall be able to set grubs into the skin.
Hardly to be recognized. Even the lambs won't recognize their own mother now.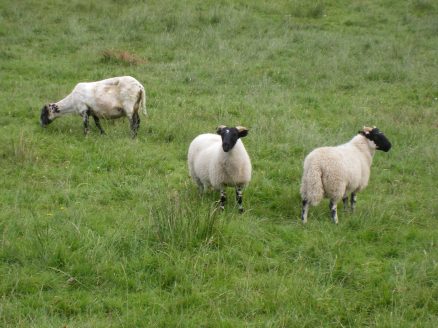 While the shorn mother is having a snack, her lambs are still looking for her.
Generally it takes 15-20 minutes until the lambs recognize their own mother after this kind of hairdressing.
Who's next? Nobody is really keen about that.
From time to time Allan has to oil the razor blade since the skins of the sheep are quite dirty and sandy.
This one is a year old. He is going to try to win an award next week.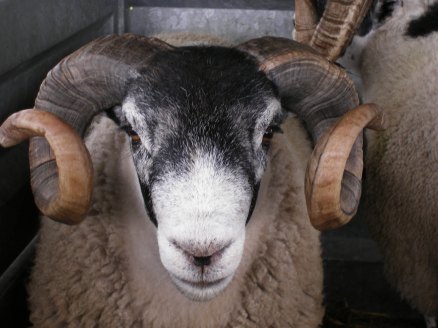 Now its our turn. Allan gives us a few hints.
First of all: The sheep needs to know who's the 'Boss'. Pull it strongly by the horns and close to your body.
It's not easy to seize one of them.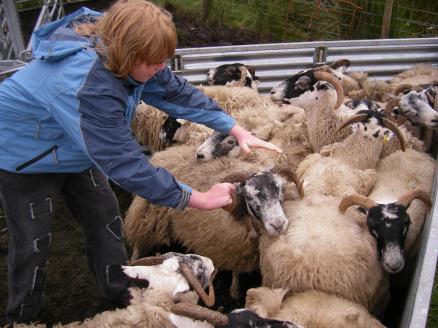 'Dancing with the Sheep'.
These animals are strong, but they can't stand it too long. Soon it will give up.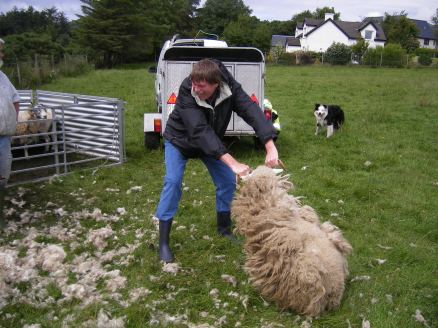 Do not stay in the way when a big sheep tries to escape.
When I did so, I had pains in my knee for several weeks...
The age can be determined by their teeth.
This one is 5 years old already.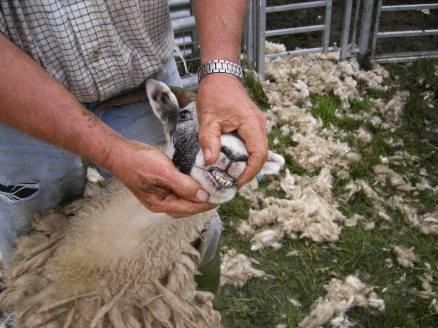 The battle is over. 6 hours later all sheep have been vaccinated, marked and shorn.
A skin is our wage.