Tobermory?
Now, what about it...
Right, a long time ago, when we were on Ardnamurchan with the kids, we had taken the ferry and spent a day in pouring rain in Tobermory.
This time the day starts rather misty...
.. but the sun will be there soon – hopefully.
The ambiance of the scenery is splendid.
We drive along the coastal road via Salen and Craignure.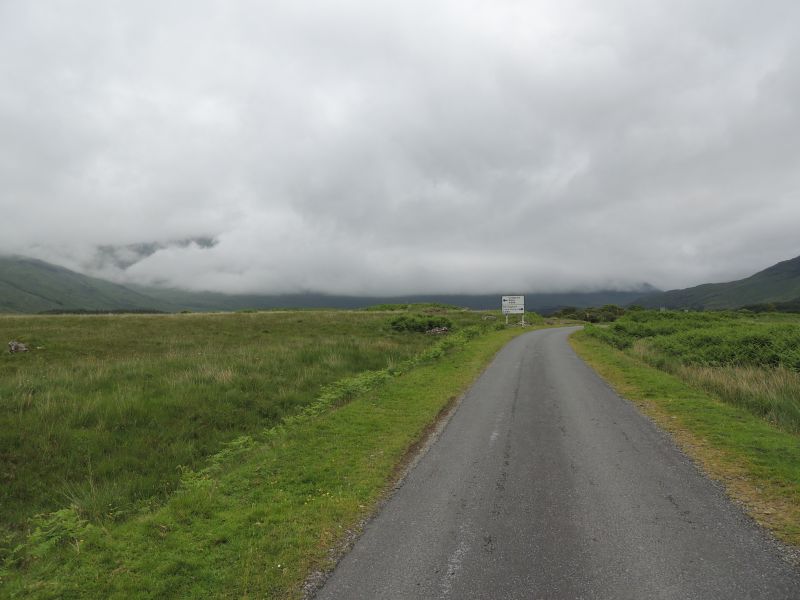 And we have no idea that soon we shall be back to these places.
Some time we leave the 'main road'...
.. and follow a side road.
Driving slowly makes you enjoy the landscape all the more.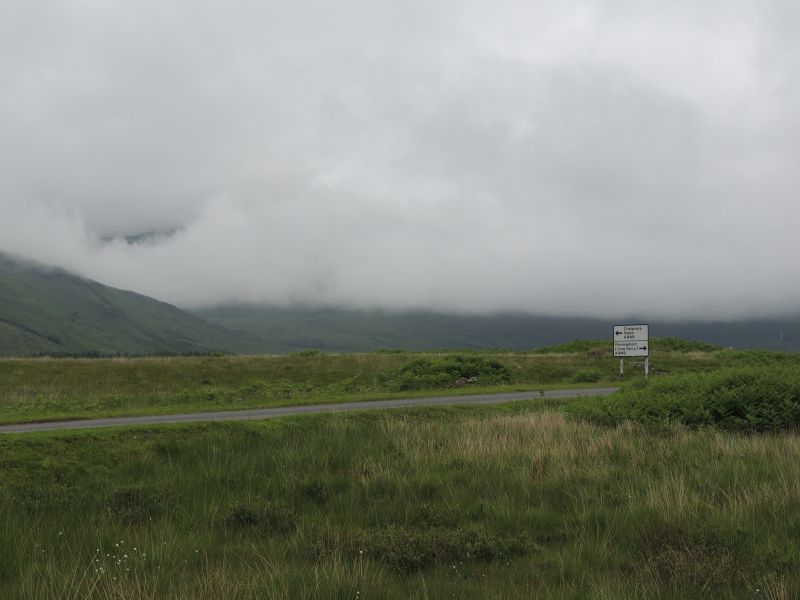 We are going right through the clouds...
Sometimes a sheep lazes around on the street...
... or we pass waterfalls...
.. and more than one narrow bridge.
Only when approaching Tobermory the view gets better.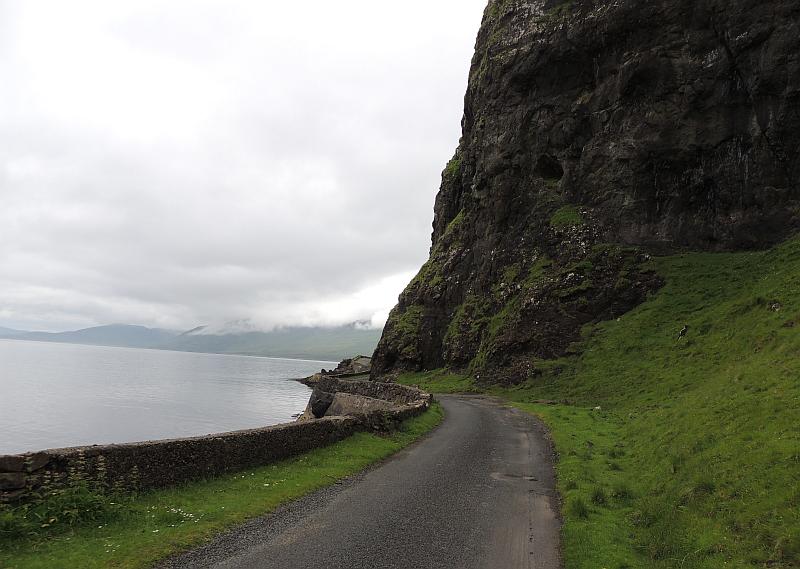 At many a place we sincerely hope that there is no oncoming traffic.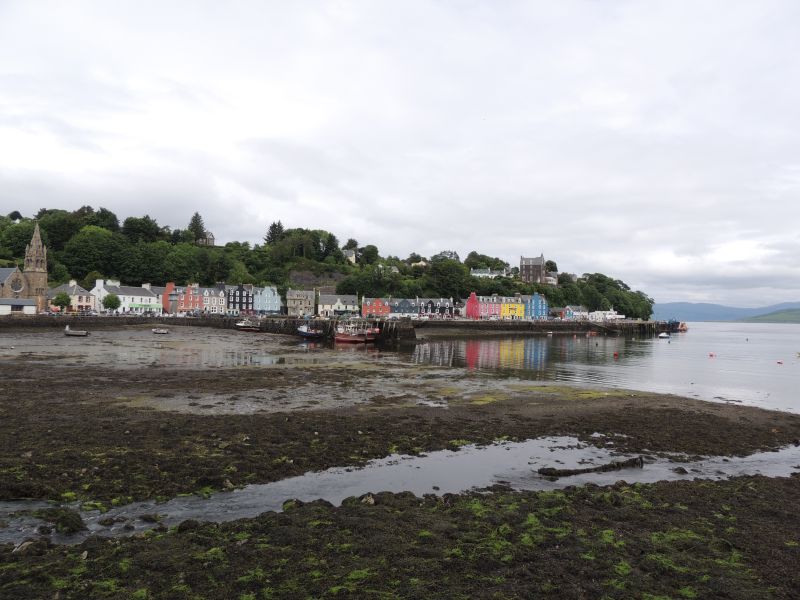 Arriving at Tobermory.
The whisky distillery of course is not lacking...
Admirably colourful houses and small shops all over the place.
Here you will find handmade chocolates.
Tobermory has a population of about 750.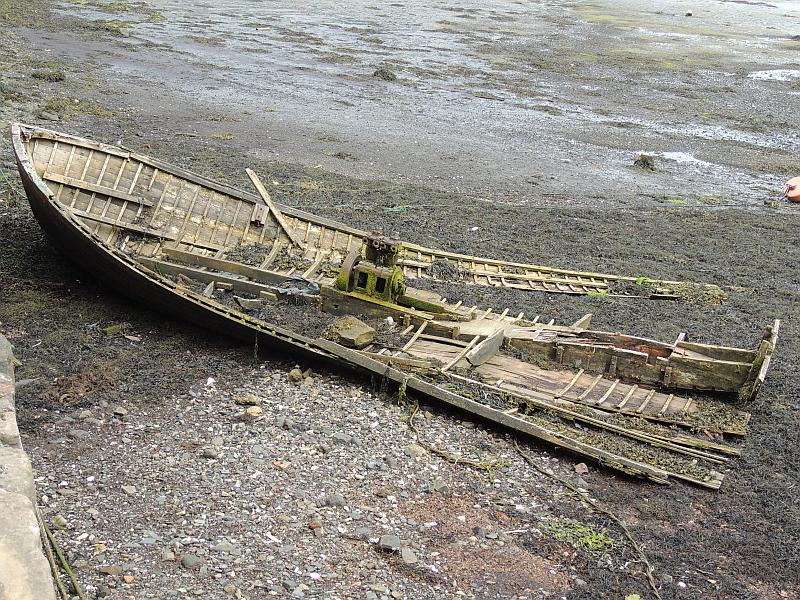 This boat has seen better days...
Glancing at the so called upper town.
In 1905 some bishop had this clock erected.
From 'Cafe Fish' you have a fine view on Ardnamurchan.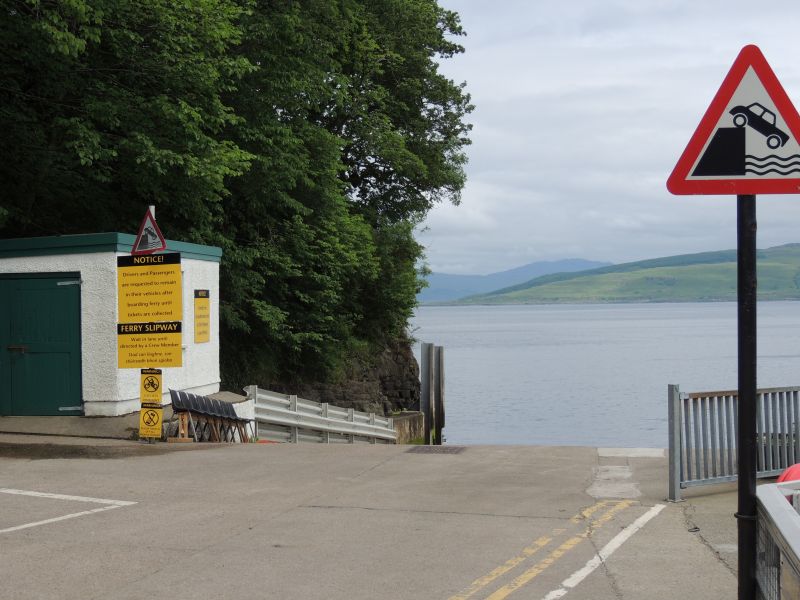 Here the ferry to Kilchoan/Ardnamurchan leaves.
Any number of cute shops in Main Street.
We take a look at some of the shops, then drive back to the south end of the island.