Duart Castle
'O no, not another castle', I thought when we approached the Isle of Mull. Duart Castle a short way behind the lighthouse of Lismore could simply not be overlooked at the northern tip of the island. My wife certainly didn't and so she dragged me there.

Let's say right from the start that this time it was fully worthwhile.
The Maclean Clan owns Duart Castle.
The successors of the clan take good care of it.
You notice that at once. It is kept far better than many other castle...
... in the custody of the state.
Everything looks like someone having lived in here till yesterday...
... and down we go.
This prisoner was a shipwrecked Spaniard of the 16th century.
By the way: This is a loo.
In the middle of the 17th century the castle was deserted...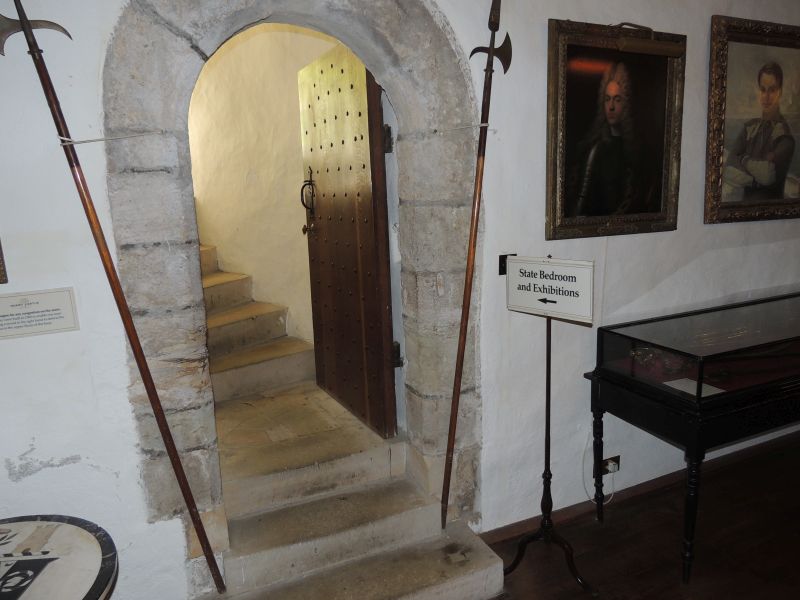 ... and happily went derelict until the early 20th century.
Then the Macleans bought back the castle and had it restaurated.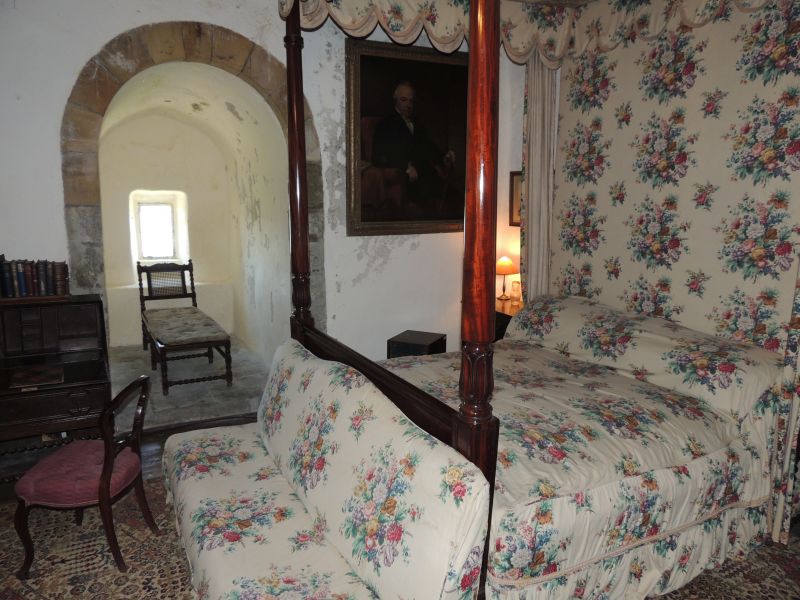 Anthony Hopkins, Sean Connery, and Catherine Zeta-Jones shot movies here.
Over a circular staircase we reach the so called Battlement.
View without limit… and not often does it happen that you can look from one castle...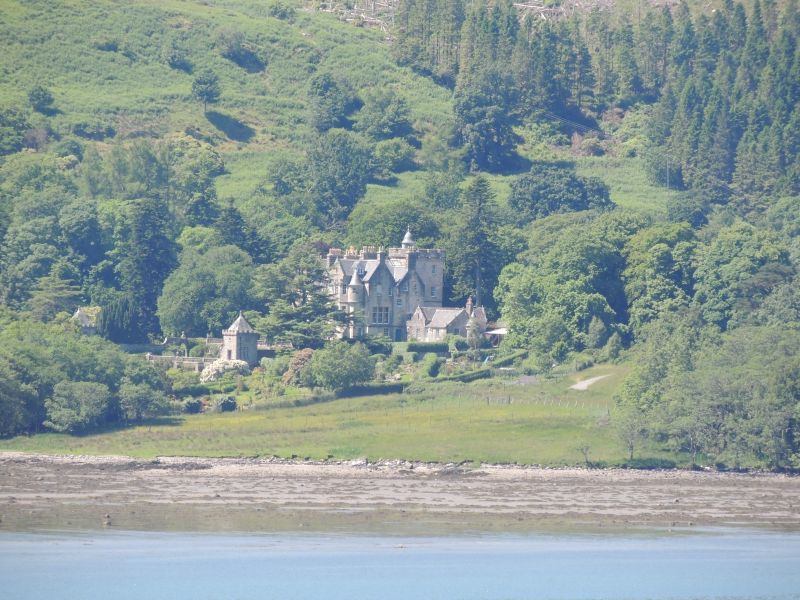 ... across Duart Bay at another castle.
Somehow the lighthouse of Lismore is omnipotent.
The Trossachs, snow is lying on the peaks, further left the Ben Nevis.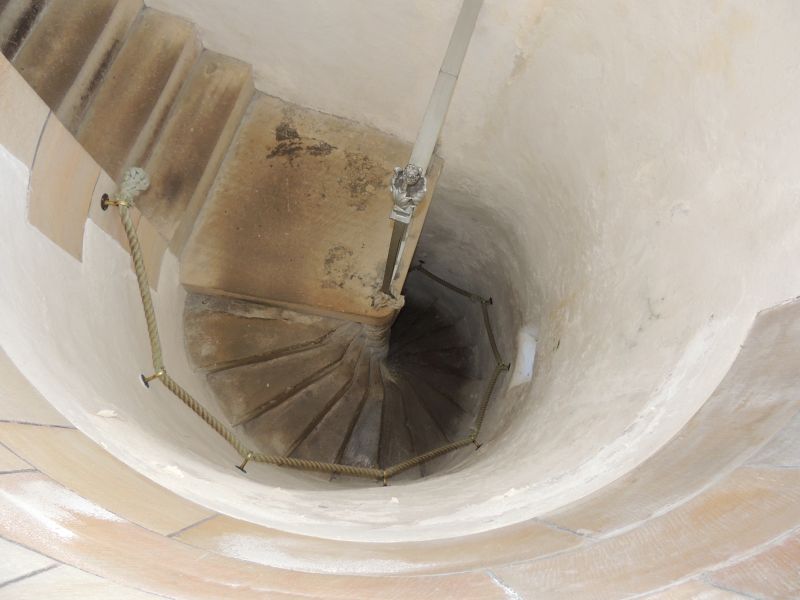 The stairs are turning to the right, making it difficult for attackers to draw their weapons.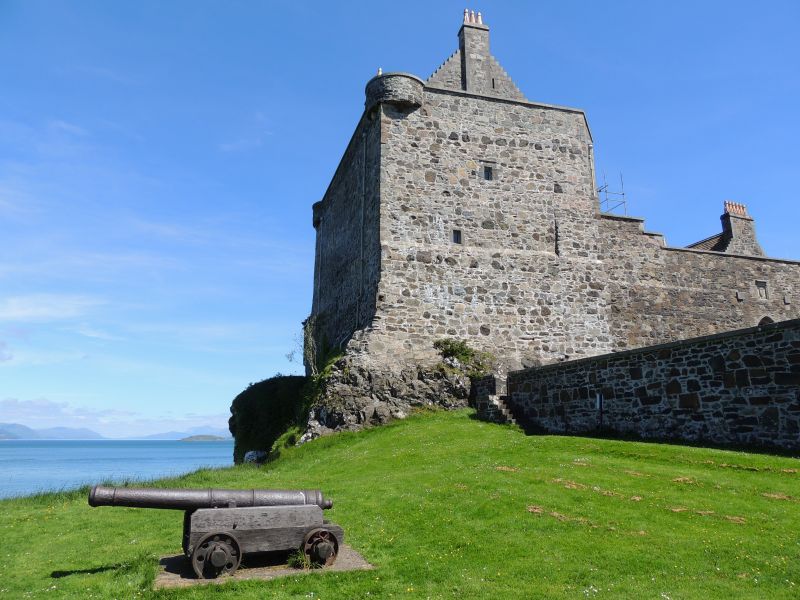 Duart Castle looks bulky but actually isn't.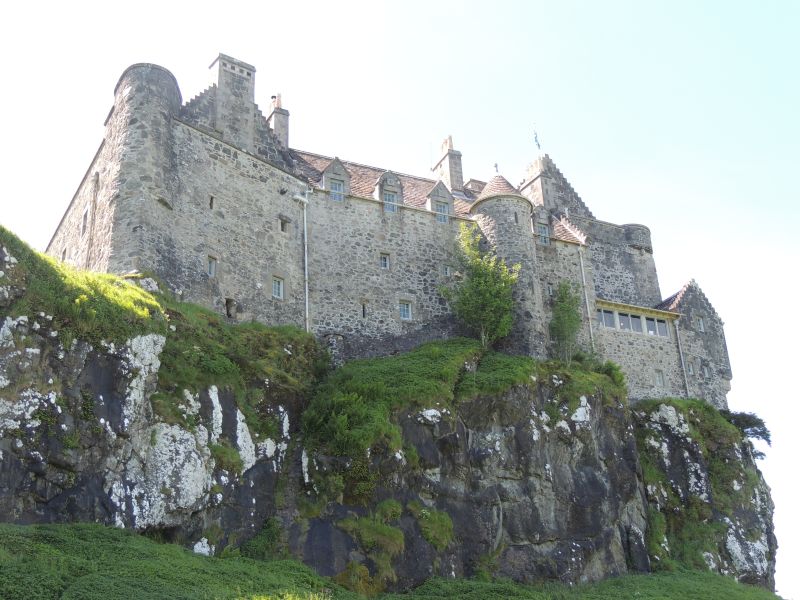 Here you can make out on what kind of rock massive the castle is built.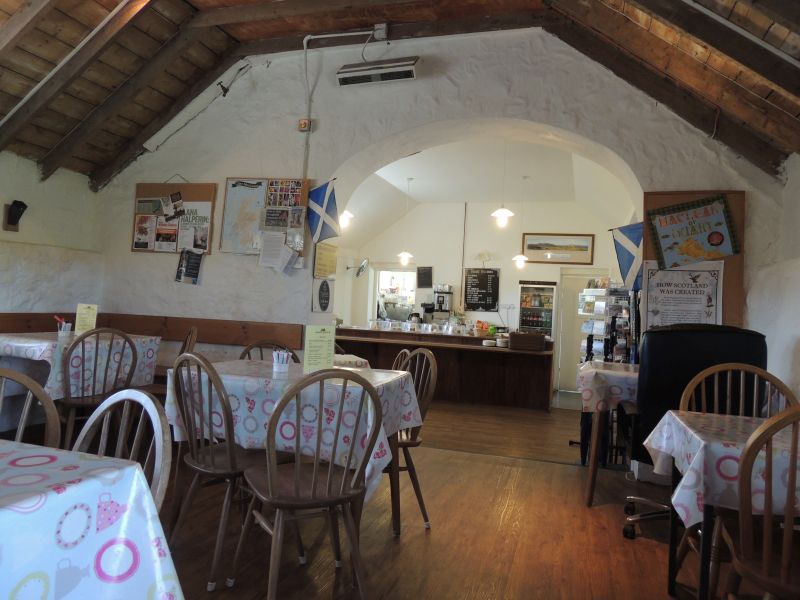 The neighbouring restaurant/coffee shop leaves nothing to desire.
A plain churchyard...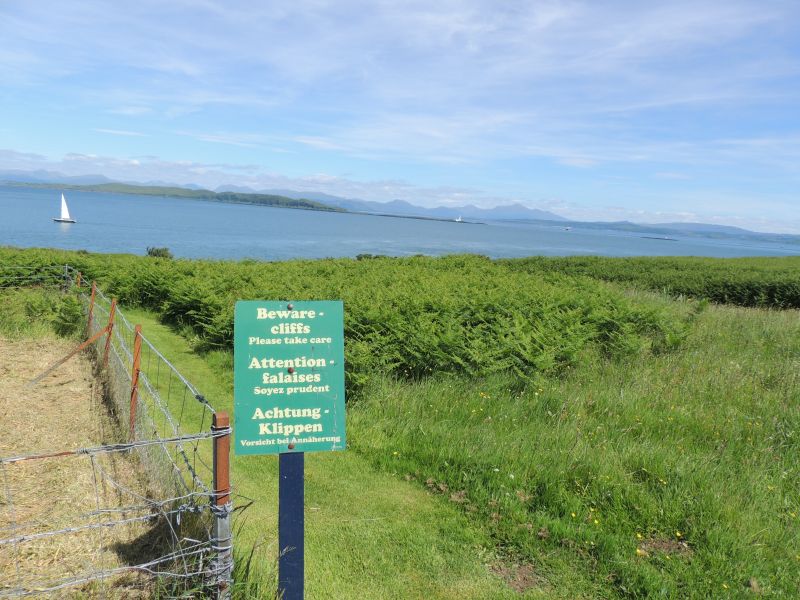 … and steep cliffs.
And back we go...