Staffa - Island of Columns

Now there's the boat to take us to Staffa.

The small one...
Quite a weather and some hide in the small cabin...

...but the clouds will break up - soon.

Staffa - the island of columns - comes into view.

Mendelssohn Bartholdy is said to have been inspired for his Hebrides-Overture here...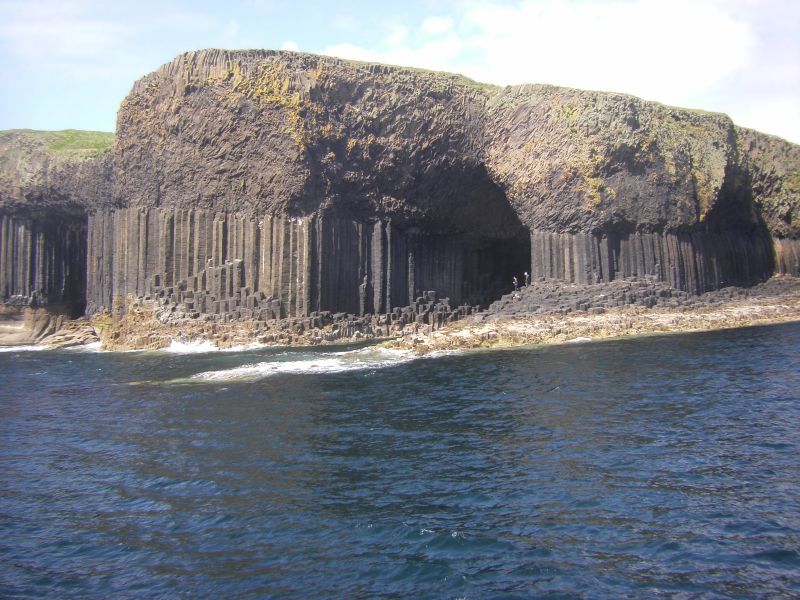 He especially liked 'Fingal's Cave'. We're looking forward to it.

Just changing the boat while ours goes to be repaired. That's Scotland!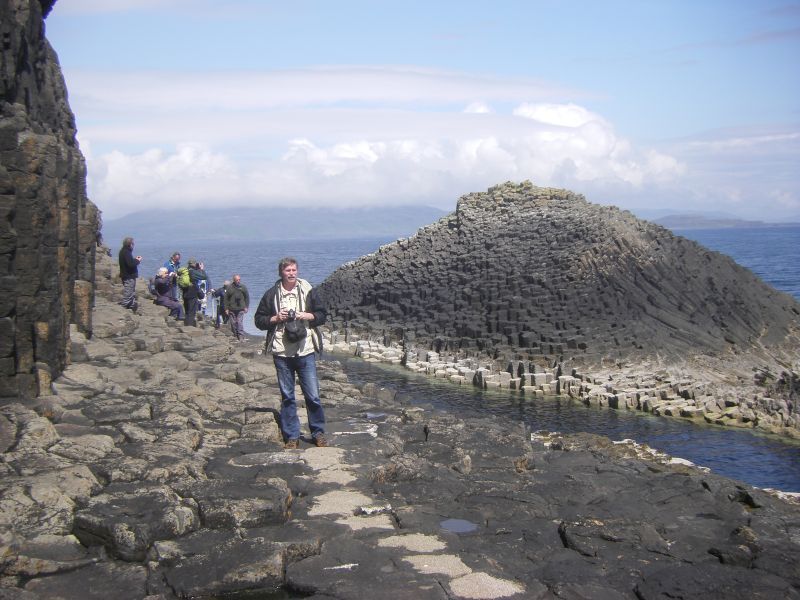 Fascinating - nothing but hexagonal basaltic columns of solidified lava...

...created by a gigantic underground explosion about 60 million years ago.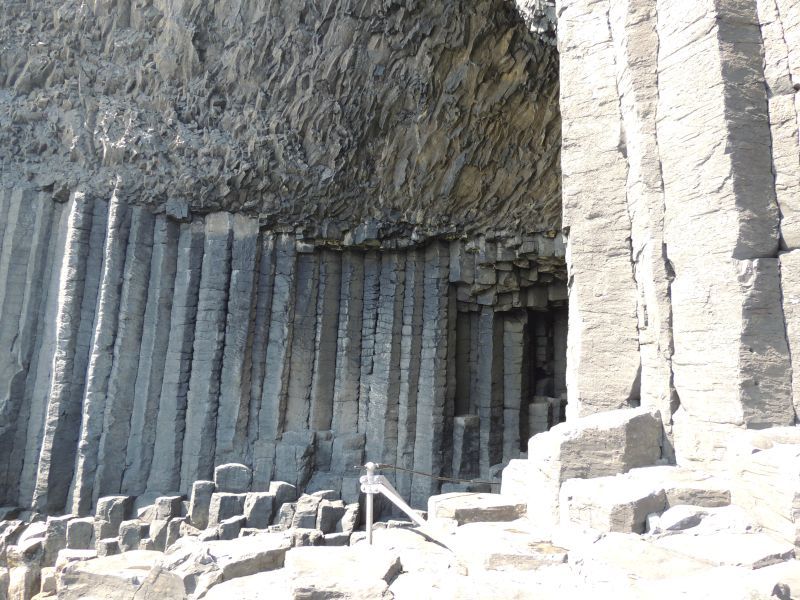 Puffins do live here, too, but today our visit is to Fingal's Cave first of all:

80 metres long and 10 metres wide, named after the legendary Celtic hero Fingal.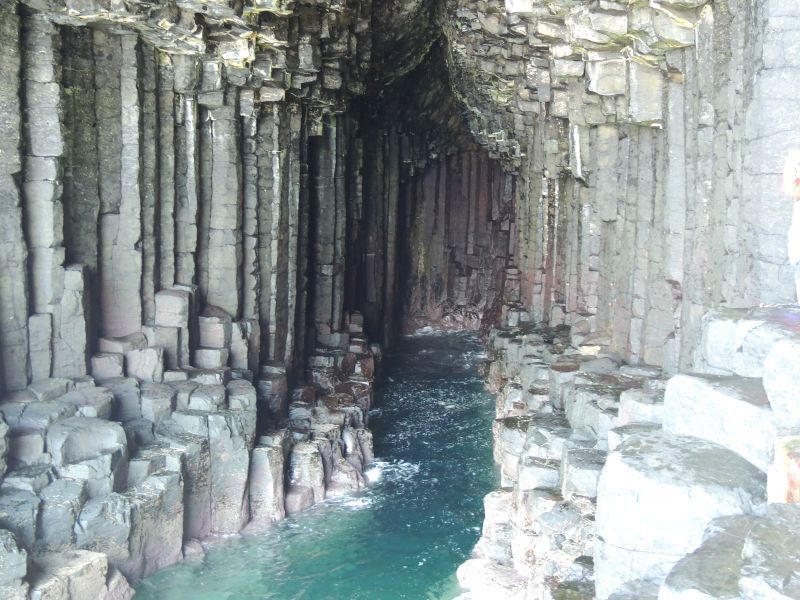 Just fancy, nature has made all this!

The greenish gleaming ceiling seems to consist of mirrors...

Our witty boatman tells us that once a rich American made this island...

...a present to his wife. She however was not very happy with it and made...
...Staffa a present to the Scots, the National Trust of Scotland, to be exact.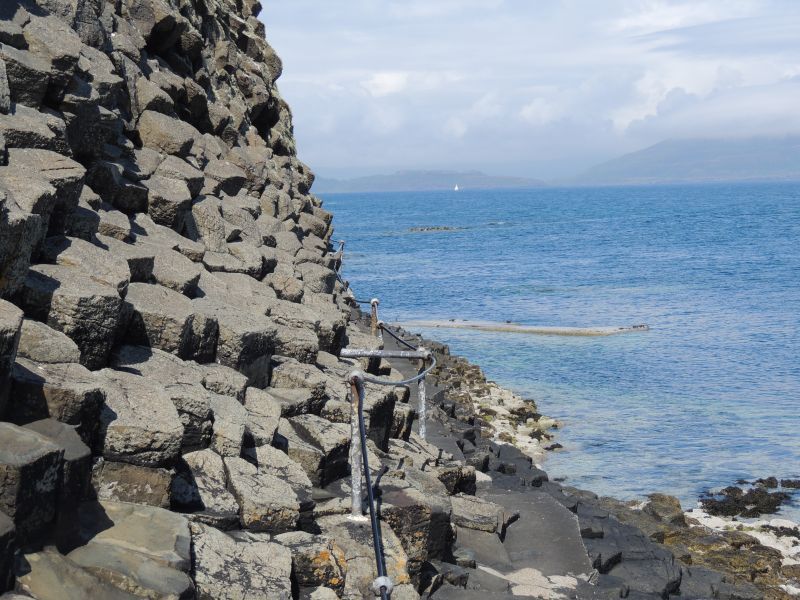 In the background the Isles of Gomera and Ulva can bee made out.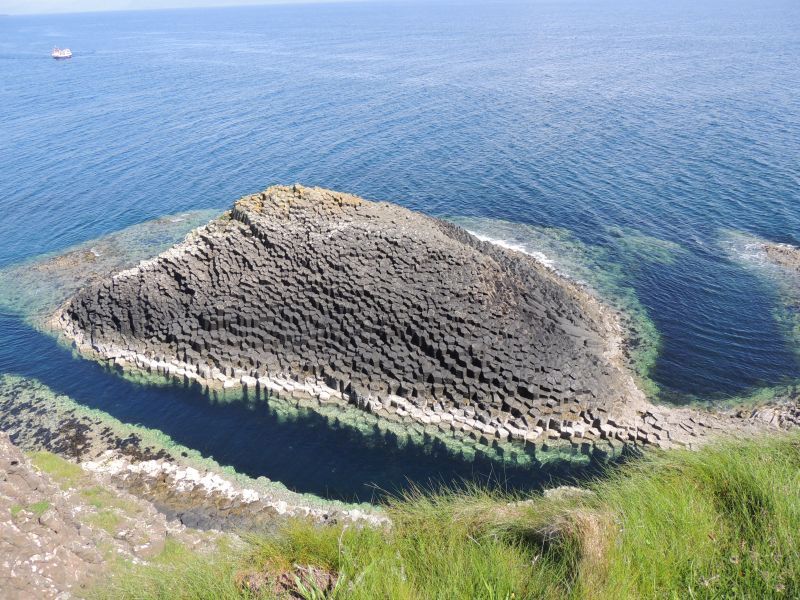 From higher up it really can be seen what a fantastic basaltic construction this is.

There's no rail, so take care!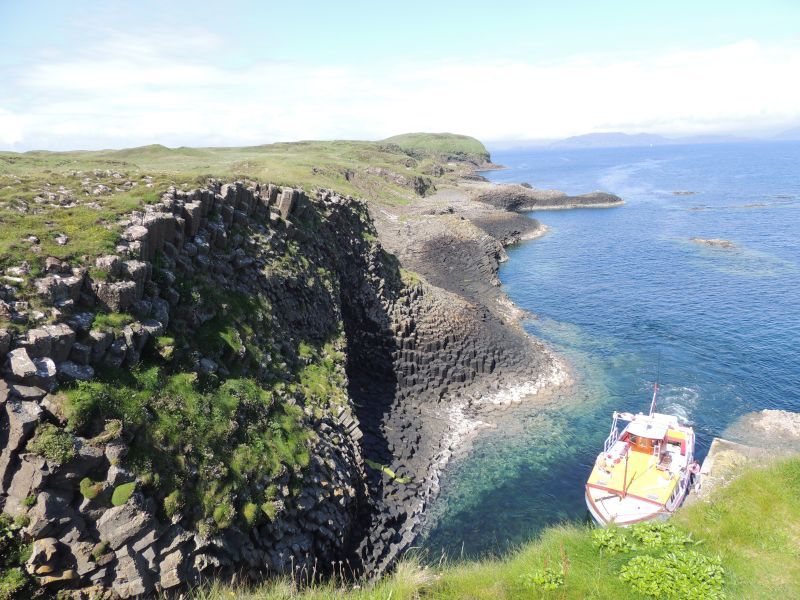 Down there the boat is waiting for us. We have to return.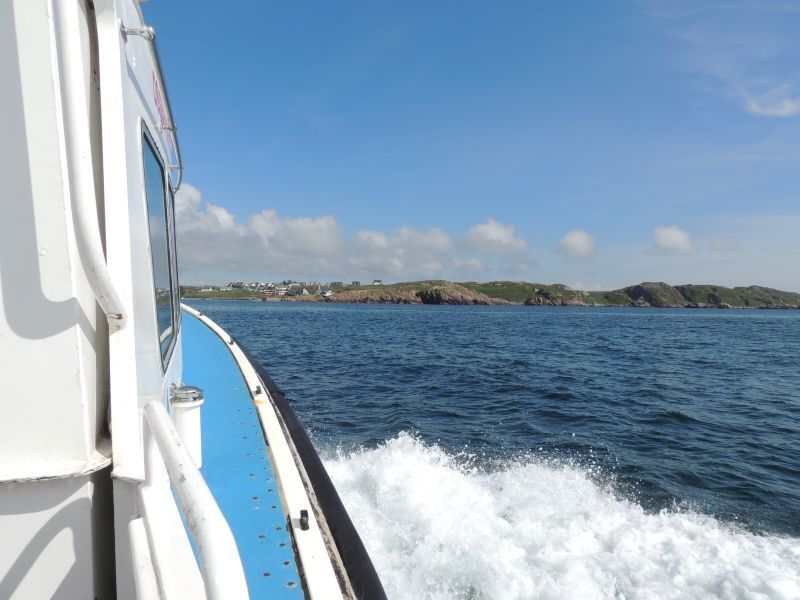 Soon Fionnphort comes into view again.