The Stone Circle of Glengorm

Close to Tobermory you will find a small paradise.

First of all your road gets narrower and narrower. This is Cycle Trail...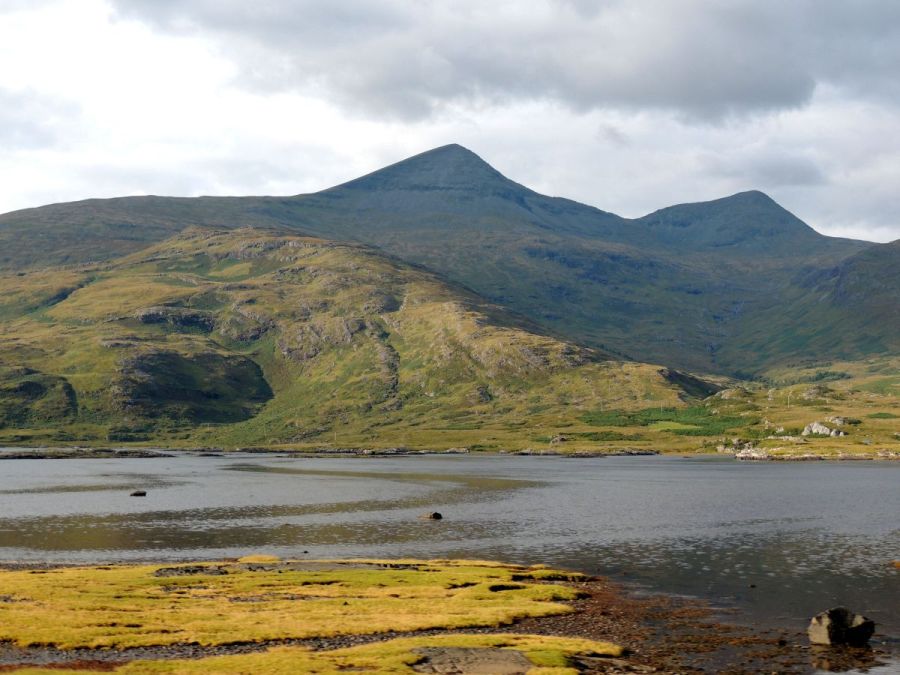 Passing Blood Bay we go down a dream landscape until reaching a park.

Scottish buffaloes blocking the road, then we are there.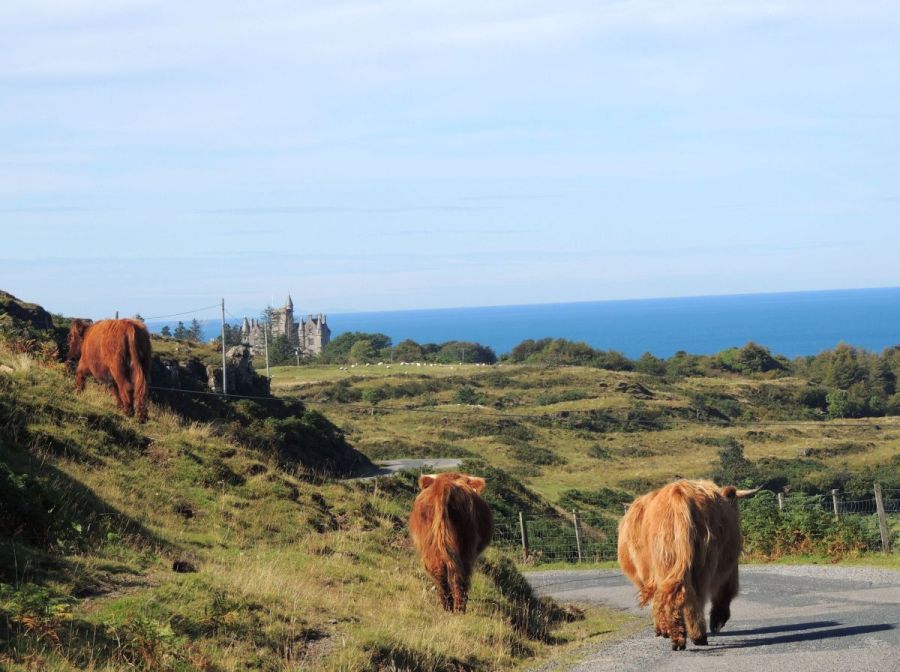 Glengorm Castle. Beautifully situated at the Sound of Mull. Ardnamurchan in the background, the most western point of the Scottish mainland.

A park and a small coffee shop - time for a break...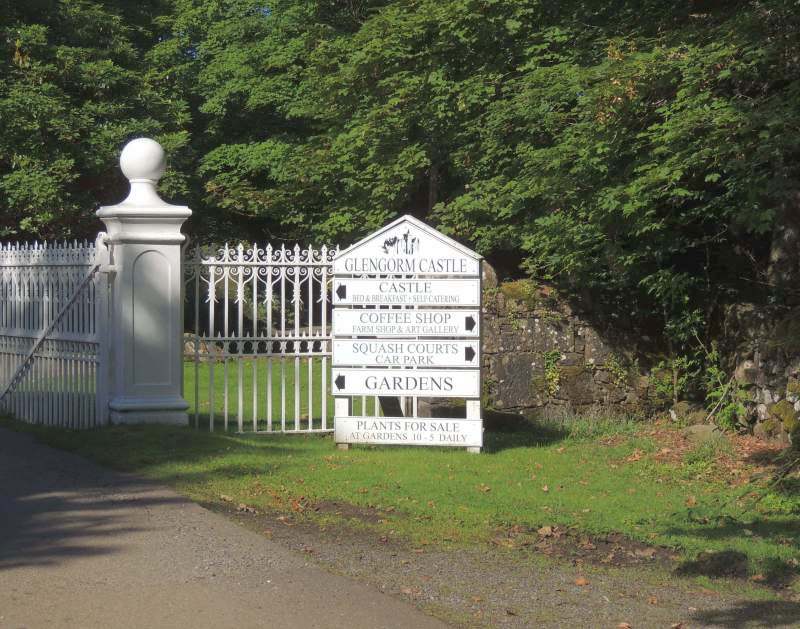 ... with coffee, tea, and scones.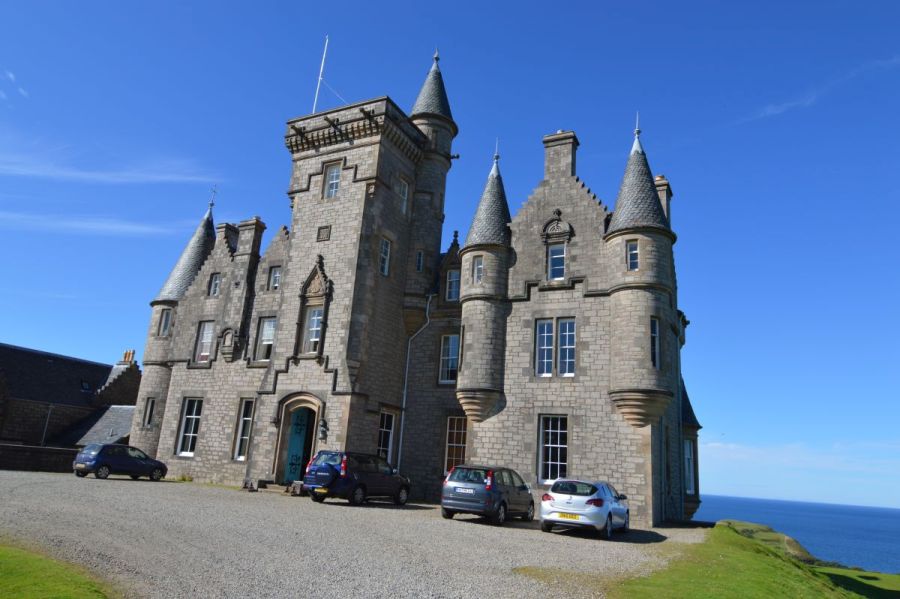 What a stately castle, you can go B&B here for juicy prices.

On we go, leaving the castle behind. Then we reach a scenery...

...looking like paradise.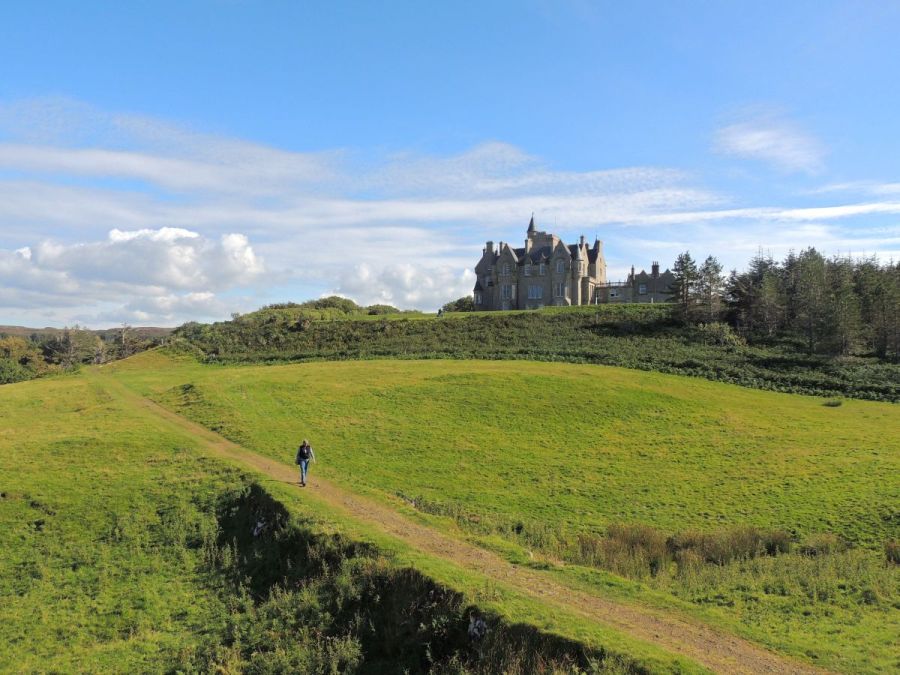 A hiking path takes us to our destination but never the saying was as true as here: .

Here the journey really is its own reward. Including "Charles-Henry" the young bull...

...and a sheep in its wellness state.

Highland Cattle dozing in the sund. The Sound of Mull in the background.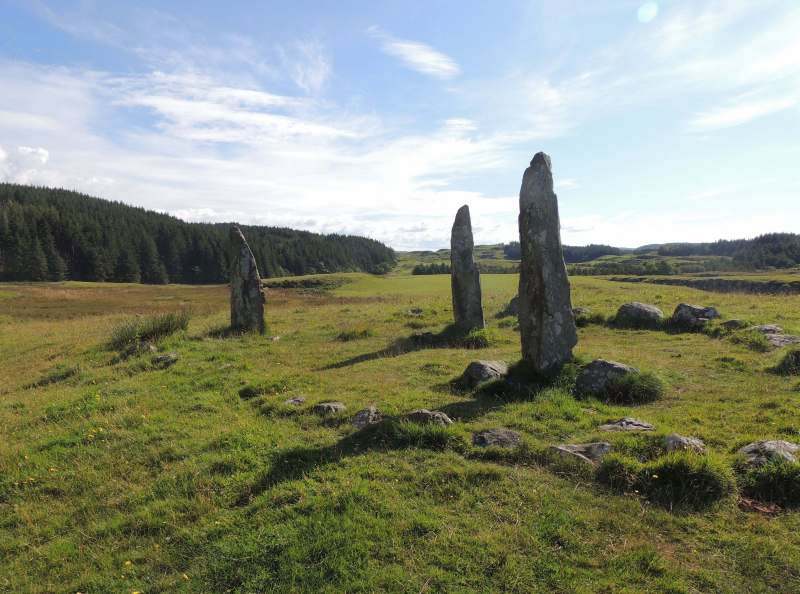 Here we are!

The Standing Stones of Glengorm.

3 well preserved stones, about 2 metres high

Everyone peacefully lying or grazing together.

Visitors are rare here. The animals are quite confiding.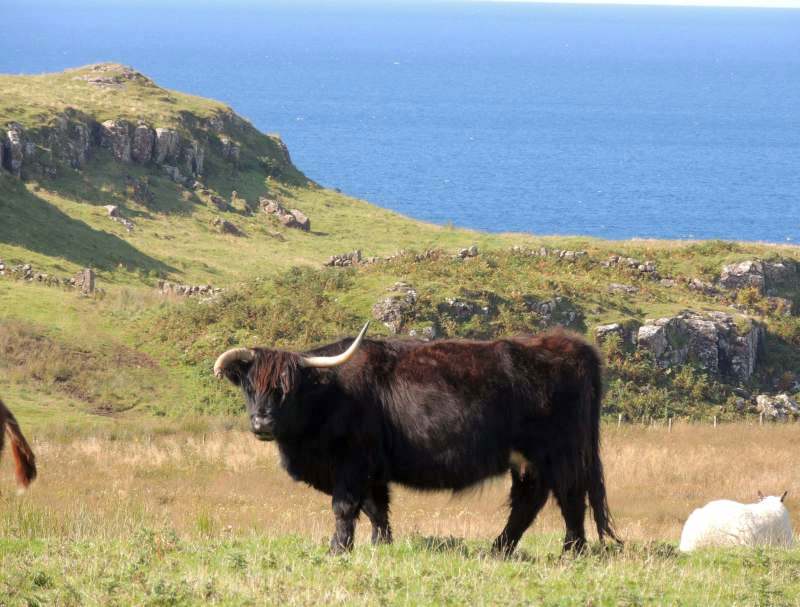 Well, better keep some distance from the Boss.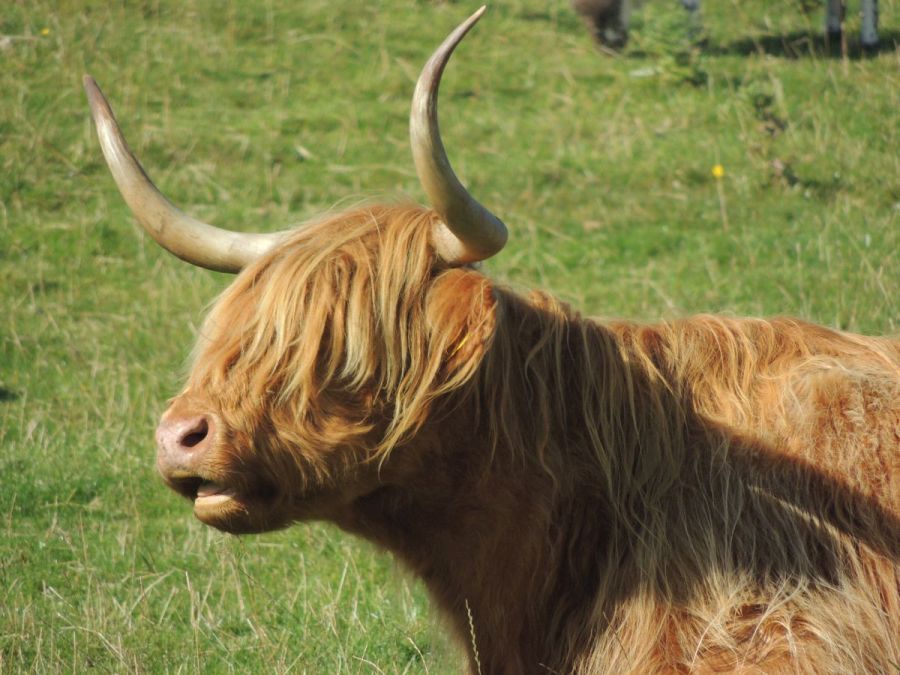 What a cute haircut!

Now we are leaving the little paradise.