Highland Games at the Most Northern Castle of Scotland



When in 1952 Queen Mum mourned for her deceased husband, King George VI, she consoled herself with the purchase of Barrogill Castle (former name). We read in a magazine that close to Castle Mey Highland Games will take place.
King Charles (Prince Charles at the time) is reported to be there, too. As visitor of course.
So we go eastwards along the northern coast, passing the dunes of Dunnet Bay.
We enter the fray...
...Highland-dance competition.
Dancing in front of the stern judges...

...until an expected visitor arrives: King Charles. In London he certainly has a driver but here in Scotland sitting at the wheel is fun.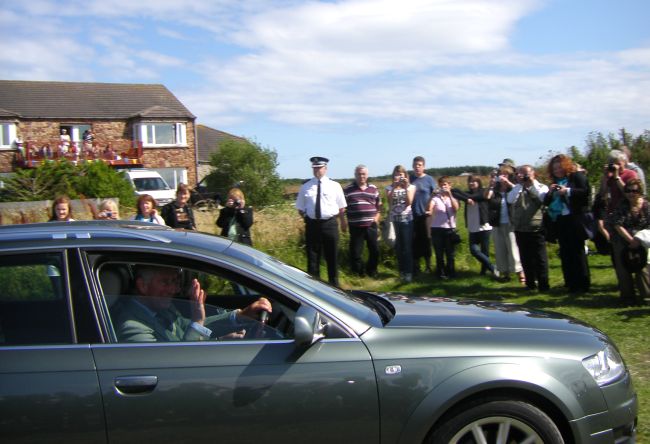 The car goes right to the tent for the guests of honour.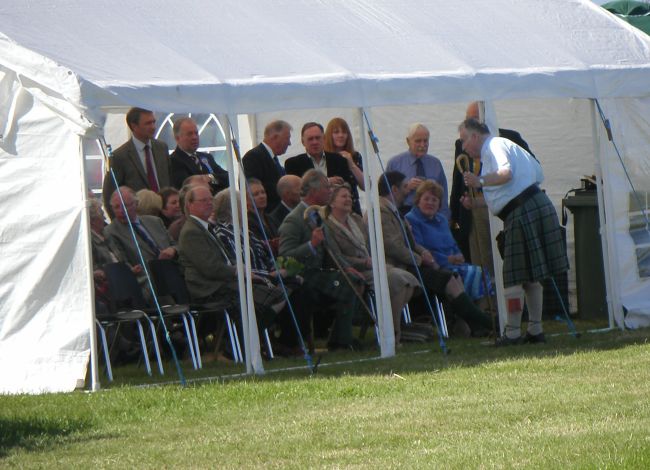 It is unusually warm today.

The bagpipers welcome the King.
And once around the square.

All in the best of spirits.

Back they go and the games can start.

Dancing for the guests of honour.
Here come the hammer throwers.
Luckily there's no wind today.

We can see soon who's the best.

And now the highlight: The "Tugs of War"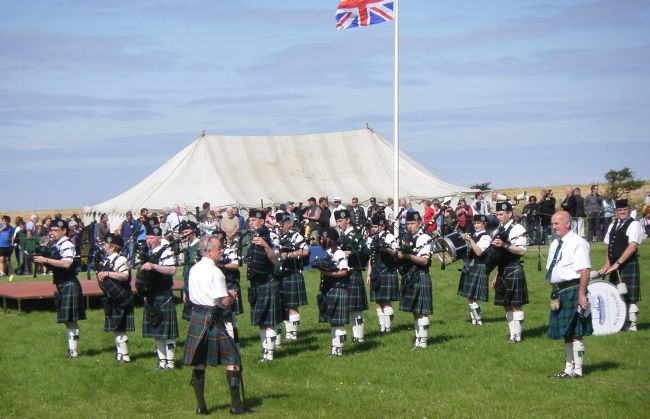 With expert judges of course.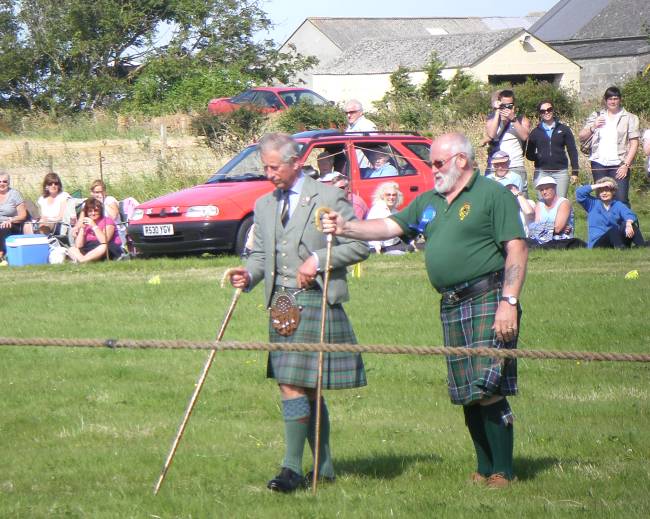 Discussing the halfway line... Isn't this halfway?

?
No matter - lets start!
Follows a long, hard battle...

...to complete exhaustion!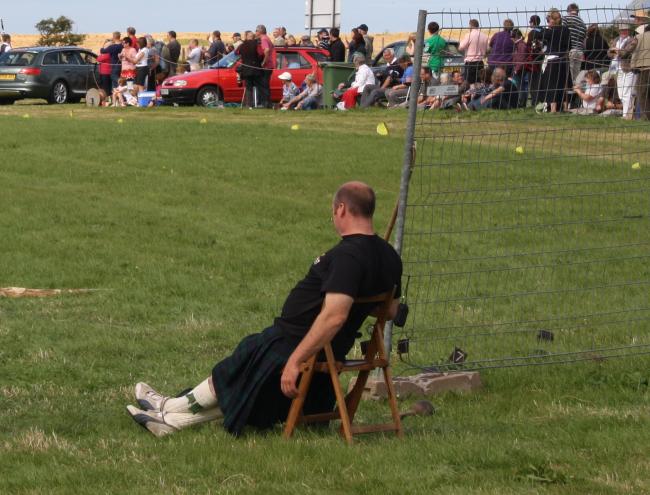 Now the "Weight over the bar" is prepared...
... while the sprinters are still on their lap.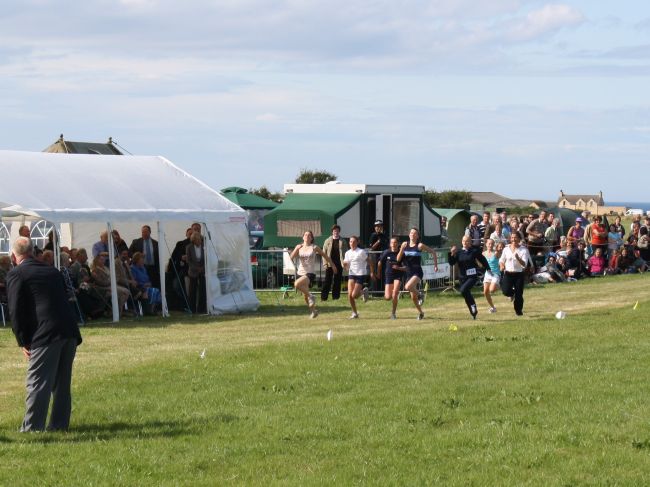 Quite tight in the bends...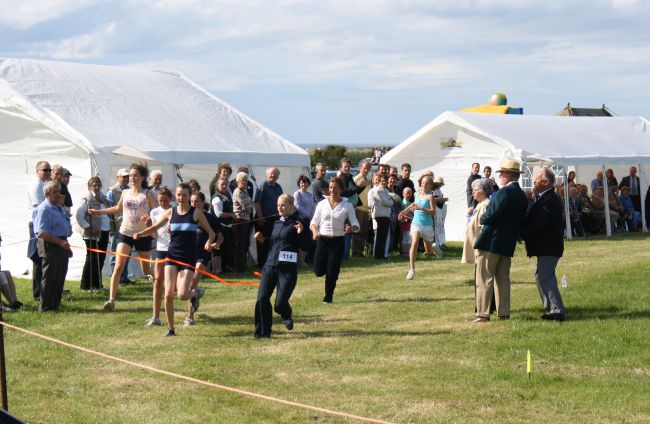 ...but they all remain on their feet.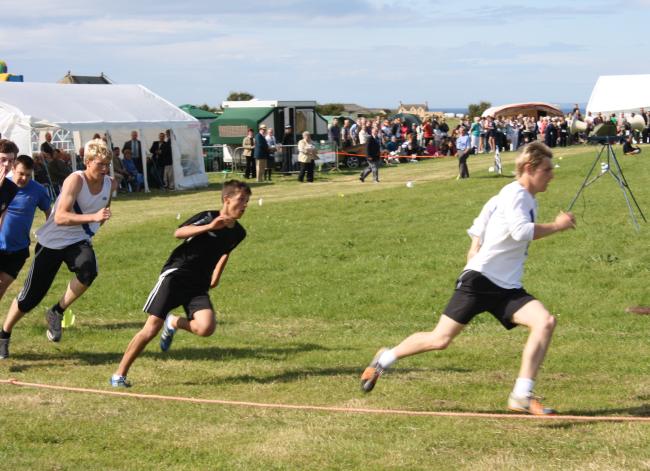 Warming up...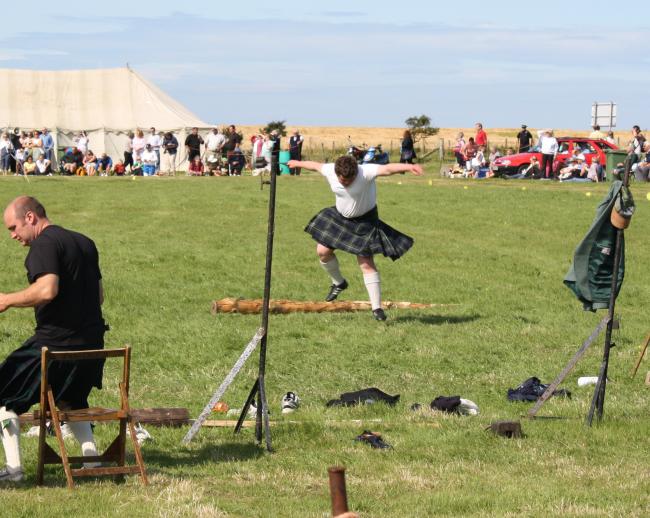 ...and now they start the "Weight over the bar".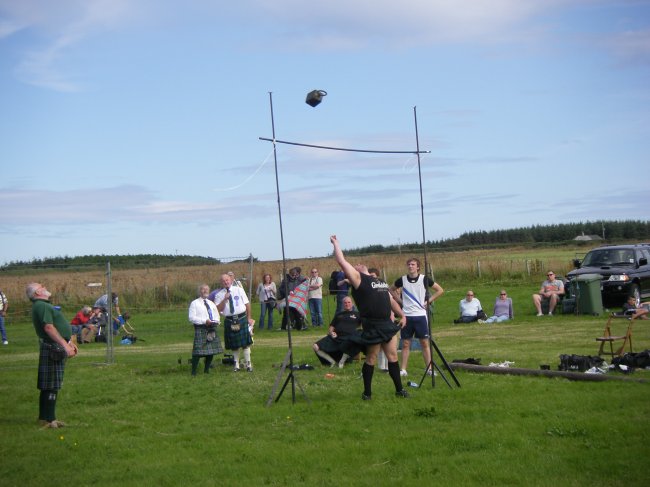 A miss..
...and another one...
...so that everything has to be reset.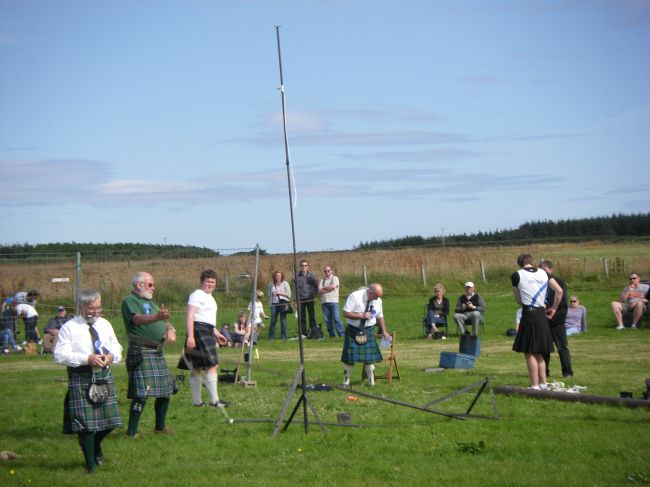 It takes some time until everything is correctly back again.
Now however...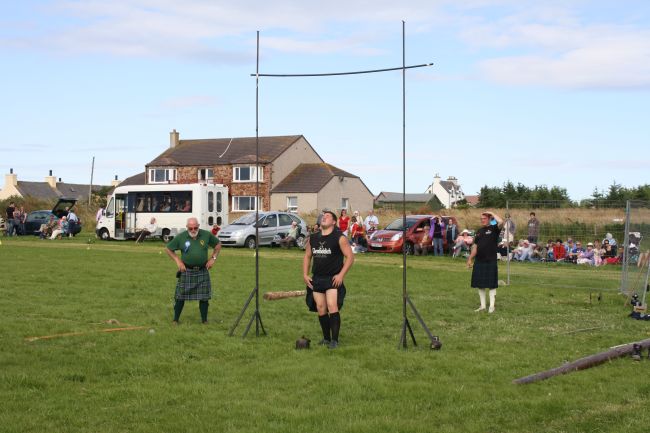 ...the man in the lead goes for the last, deciding throw.
Silence, concentration.

Now a loud shout! The thing has a weight of 25 kg after all!

Looks good!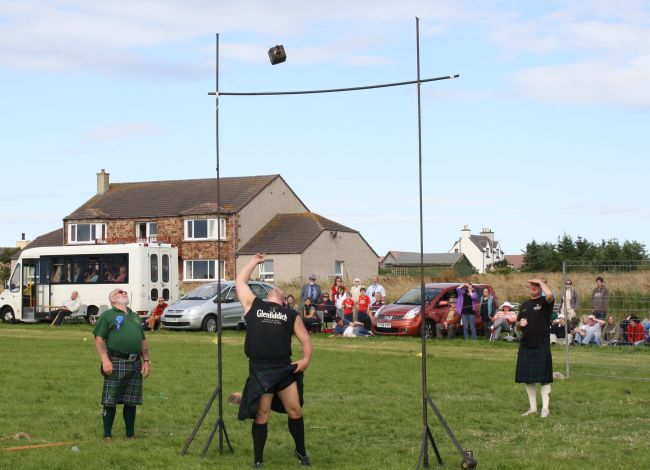 Victory!
Congratulations to the winner!

By and by the place empties.
That was that!
British Legion MEY Highland Games, Castle of Mey
Event Date:
Saturday 6th August 2013 13.00pm
Location: Queens Park, Mey, Caithness.
Honoraray president - HRH Prince of Wales
Events: , Heavy Events, Track and Field, Solo Piping, Highland Dancing.