Time Capsule

Not far from our cottage is the Duirinish Stone. We can see it from our house and it looks like a monument of ancient times.

Actually it is of quite recent origin. It was put up by the community. Under it a time capsule is hidden, a box for keeping things with the purpose to preserve and document time-typical objects for future generations.

This also goes with a suitable tune composed for the purpose.

Previously however we pass St. Mary's Church, a graveyard where the MacLeods were buried.

It's quiet here, we are alone. Only the wind is blowing softly.

A derelict chapel...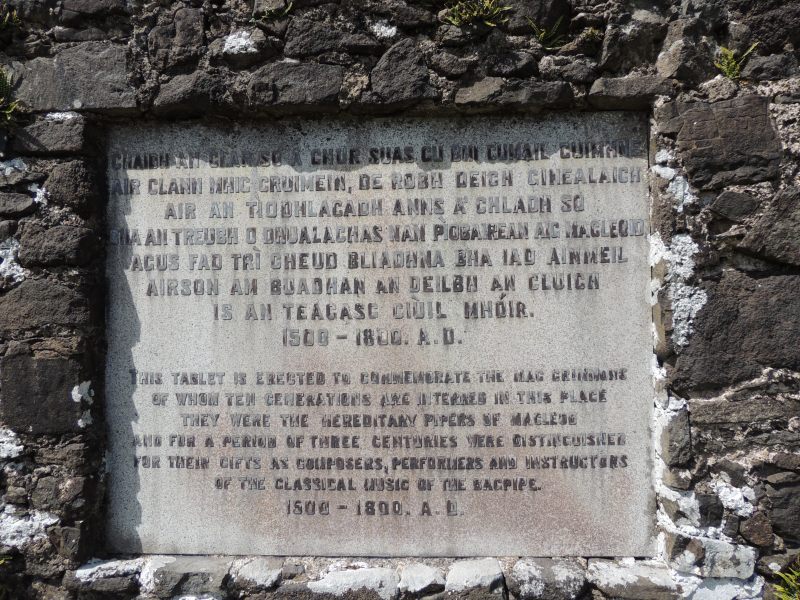 ...inscription, mostly illegible.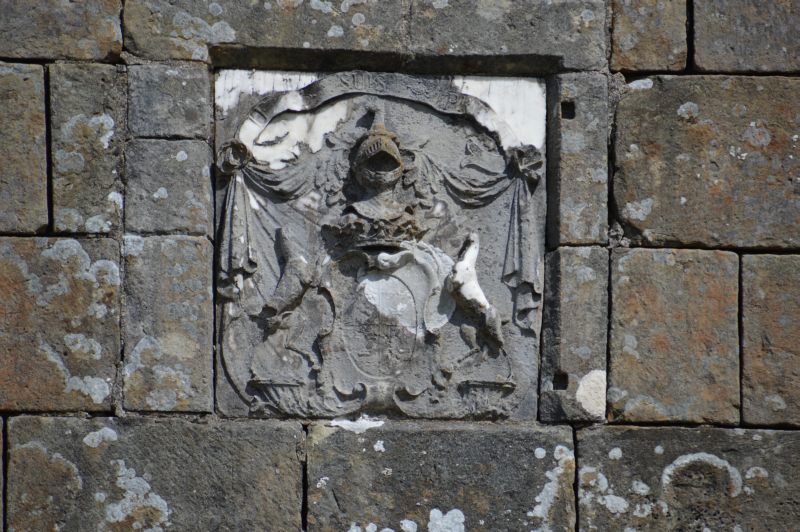 Noble figures of old...

Everything is old and in ruins but looks well kept.

Any number of Celtic crosses of course...

...richly decorated tombstones.

The sight makes me remember Eilean Fhinnain, the Celtic burial place in Loch Shiel.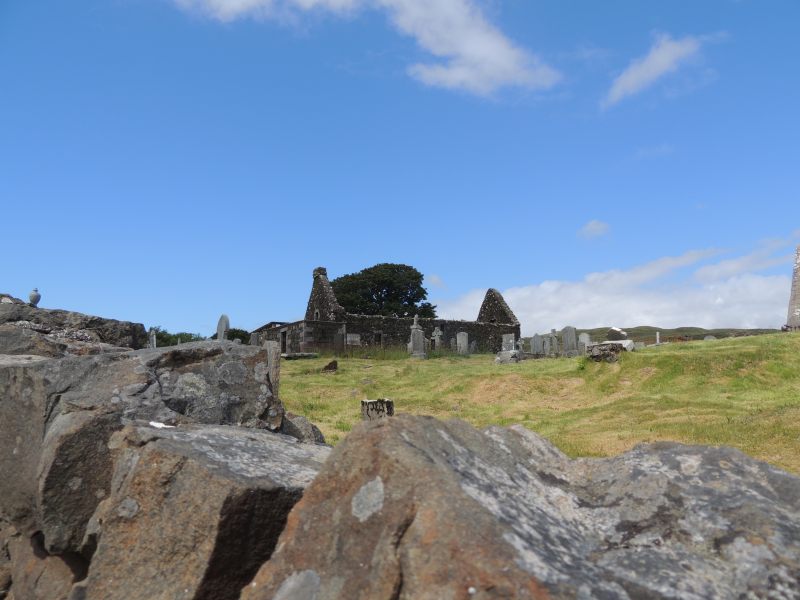 The whole graveyard is surrounded by one of these typical rock walls. Now it's only a few steps to the rock with the time capsule.

It is about 5 metres high...

... and a fine view in this weather.

Yes, really great!
Dunvegan at the foot of the mound - and now it's supper time.