Duntulm Castle
On we go to see a ruin, Duntulm Castle. Turn off right behind this phone box...
Duntulm Castle was the property of the Clan MacDonald of Sleat who in the 14th century erected a fortification on a basalt rock.

Duntulm Castle is in a derelict state.

Only ruins remain of the buildings and fortifications. No trespassing.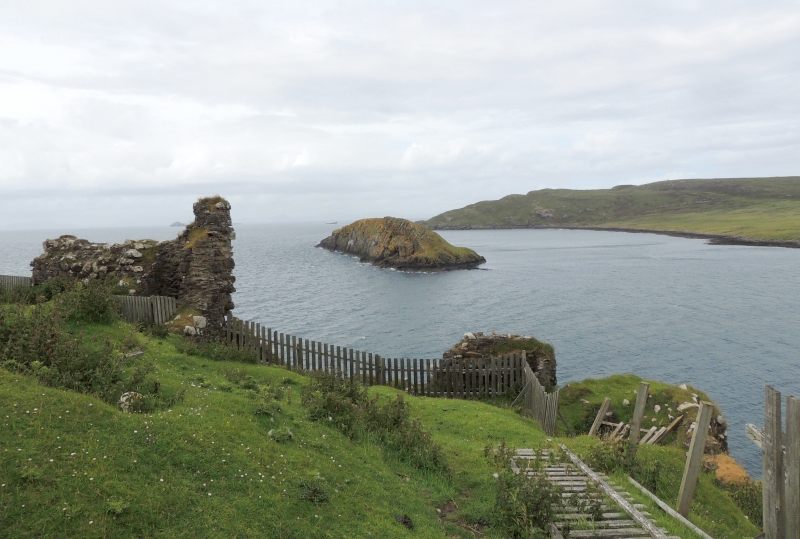 For the time being the area is closed and fenced - some of the fences having gone already.

As the rests of the outer walls threaten to crash into the sea together with the cliffs, any re-opening cannot be expected.

However, no one forbids a closer look at the ruin...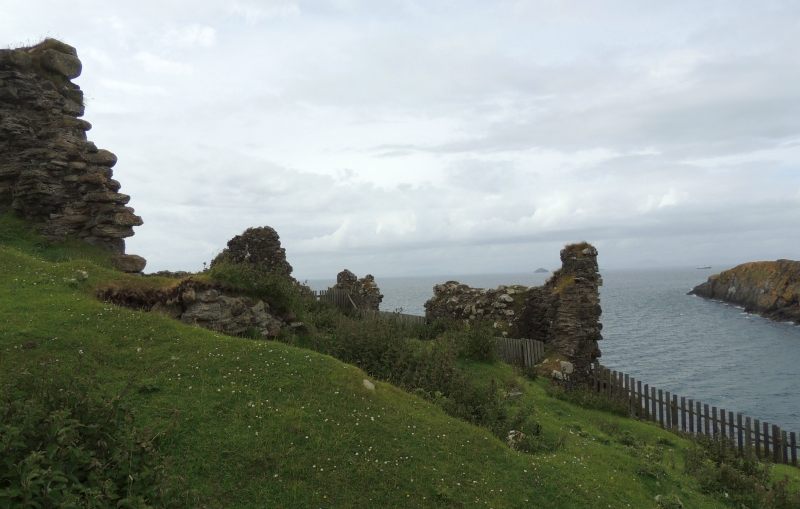 With due care of course, it's steep and slippery.

In the distance is Eilean Trodday - a teleshot.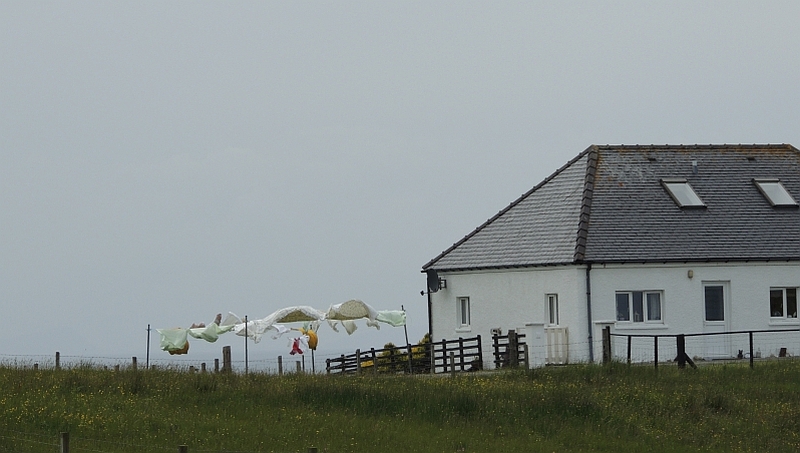 Back we go. The wind certainly also has advantages as can be seen... Our neighbour crosses my path. He lives in Manchester and comes to Skye for holiday. He grumbles about the many tourists on Skye. He does not seem to realize that he is English and so a tourist as well...

I can't help asking him his opinion about the Brexit. He claims to be a European, a real European but does not want to belong to the EU. My prejudice agains the Englishmen has just been confirmed.

But our cottage also can boast of intelligent neighbours like this visitor in the evening...