Kilt Rock
Next we go to Kilt Rock, Creag an Fheilidh: What a name! A rock looking like a kilt? In former times it was an important landmark for the sailors, today it first of all is a place for tourists. Anyway, if you come here, you need to have a head for heights.

A violet bus stop...
Well, this rock received its name because it is supposed to resemble a kilt tartan. The parking lot is bumpy and muddy like a flooded stubblefield.

There is a platform and if you look down - it's just down... This is the Mealt Fall, exit of Loch Mealt.
Beside the big waterfall there are a number of trickles.

Endless width. At clear days you can see the Isle of Lewis and even the Scottish mainland from here.
As we go back, we'd like to give a hint to Skye-travellers: There is a quaint veggie shop in Dunvegan which is worth a visit!

It's right at the only road of the place in this corrugated sheet building.

The place is narrow and there are no shopping baskets...

...but the vegetables are fresh and manifold at low prices.

More than 10 people result in a big jam in here.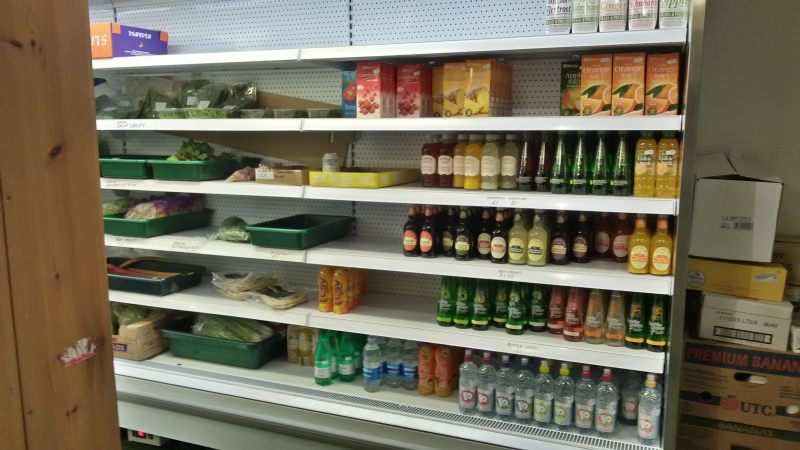 The shelves are clean and well cared for.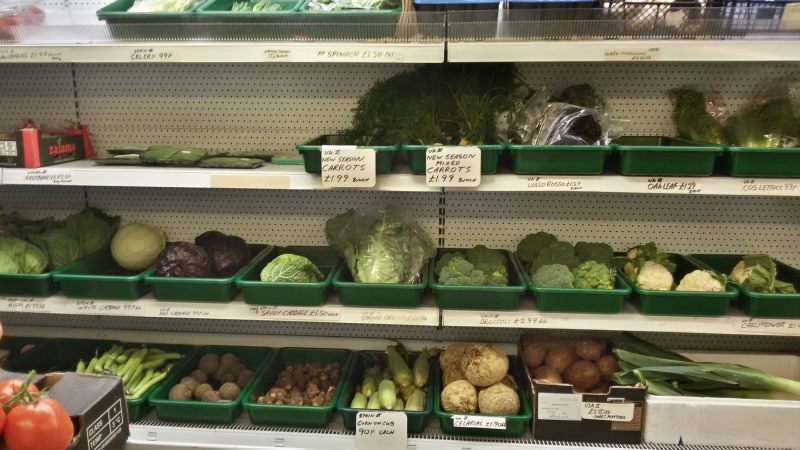 We went shopping here frequently and always found everything we looked for.

Happy shopping!