The Fringe
Every year in August the time comes: The Fringe are there. Artists of all kinds tout for their events. Edinburgh actually consists mostly of events but this one is really fun. The Edinburgh Festival Fringe is the world's biggest cultural festival and takes place yearly in August in Edinburgh. In 2015 it offered over 25 days 50,459 performances of 3.312 shows.

All of a sudden we are right in the hubbub.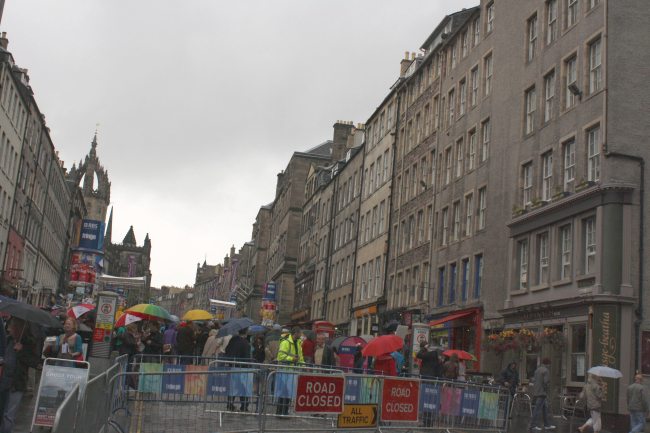 Colourful stalls.

Peculiar figures.

O yes, the guys of the movie 'Clockwork Orange'.
What do these ones want to tell us?
Often motley...

... sometimes sparsely.

Some provoking...

...others prudish...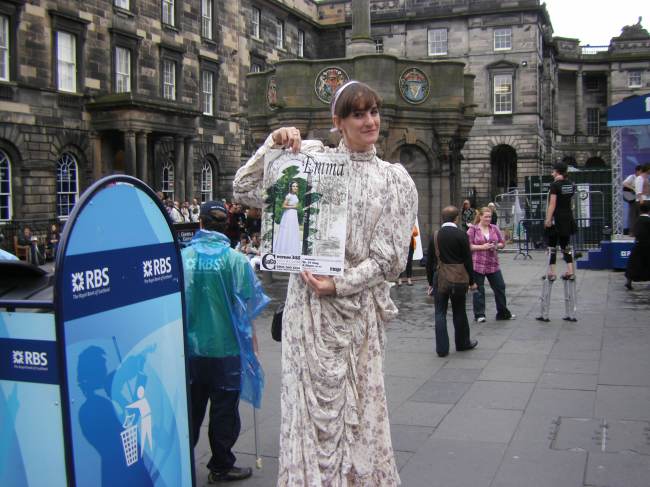 ...some amused, some shocked...

...while others just take a rest.

There's everything for every taste.