Page 7 of 7
From Durness to Kinlochbervie, Scourie and Handa Island
This small shop is the only place to buy a few things before we take off -  opposite to this shop there is a petrol-station with the most expensive fuel of Scotland.

Whiten Head again in the distance and we are on a lonely road again...
Keoldale at Kyle of Durness - here the ferry to the most northern point of Britain starts.


River Dionard, developing into the Kyle of Durness after a few more miles...
The video... between Durness and Kinlochbervie...
Near Kinlochbervie....

and Scourie with its amazing beach.

..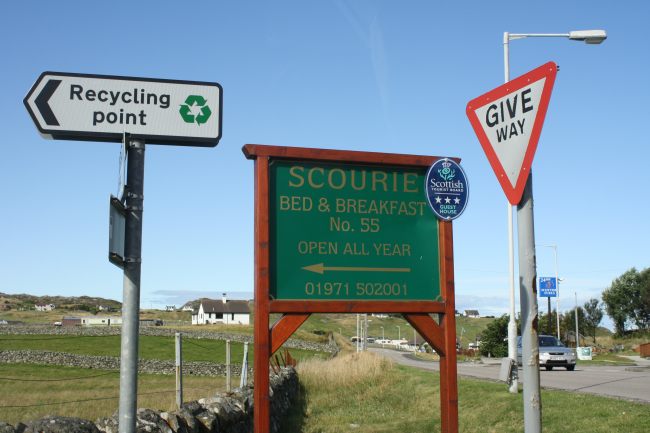 ... a perfect place for a rest.
--> Home