Page 4 of 7
Portvasgo

Down the coast and left.

Passing the harbour, it's all down the coast - northwards...
...and Talmine is behind us.

The Atlantic Ocean on the right side and somewhere to the left should be Torrincudigan...
A lonely bench in the wilderness. With the name plate of the donor.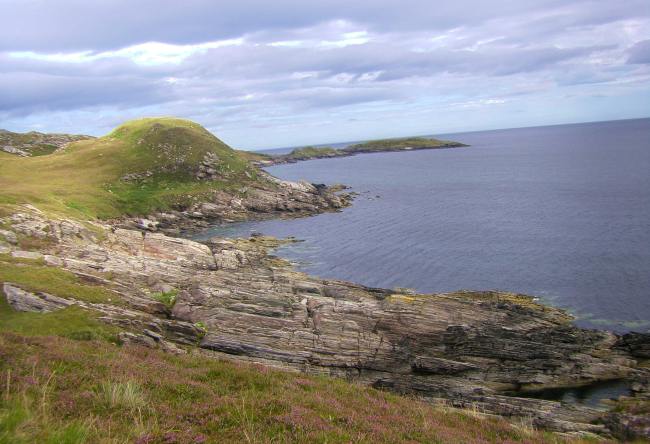 A quaint heath scenery, no people, not even sheep.
All the time we find these small, hidden beach bays...
Ice Age remnants...
... harsh and terrific...
...perished...
We reach some hidden port.
So this is Portvasgo...
Back we go - about 4 kms to our Talmine cottage.