Page 2 of 7
Talmine
A Jewel at the Atlantic Ocean
We reach Talmine, a jewel at Scotland's north coast.
We follow the narrow road to the left and reach the post office. At Tommy's you'll also get fruit, vegetables, even Sim-cards...
... and from the cottage above we have a wonderful view on Rabbit Island. Certainly the kind owner, Magaret McKay, assists us to get there some time - we'll come back.
School and municipal centre, and behind that steeply down to the beach.
There are two main roads: One along the beach and one "further up".
This old wreck has been lying at the beach for years.
The 'port' of Talmine in the background.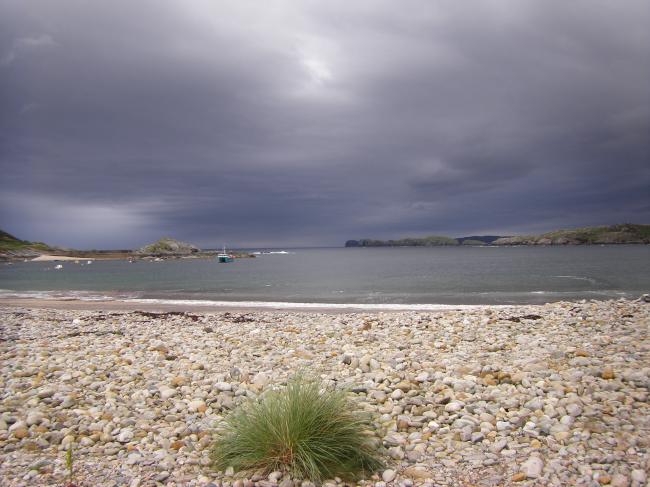 See the bunch in the foreground and take a glimpse at the Atlantc Ocean in the background...
The best view you get from the old school building.

..
... by the by, also events take place there - like a Gaelic Night.
This picture was taken in summer long after midnight.

..
... and this one after the rain of course...
Rabbit Island with its beach, in the background you can make out Eilean Nan Ron.
Walking the beach always is fun.
No sea cows - just common beach cows.
Now we are leaving Talmine for some time...