Page 3 of 7
To Midfield via West-Strathan
Walking as the crow flies

A short distance behind Talmine the narrow side road begins...

Last year we started in rainy weather and had to walk back - see why?
First of all we scare some grouses and frogs; then we reach West-Strathan.
Only the little dog in the window welcomes us, beside that there is only quiet - and loneliness.
We leave the lonely place...

In the distance there is the Atlantic once more. We are approaching Achinver.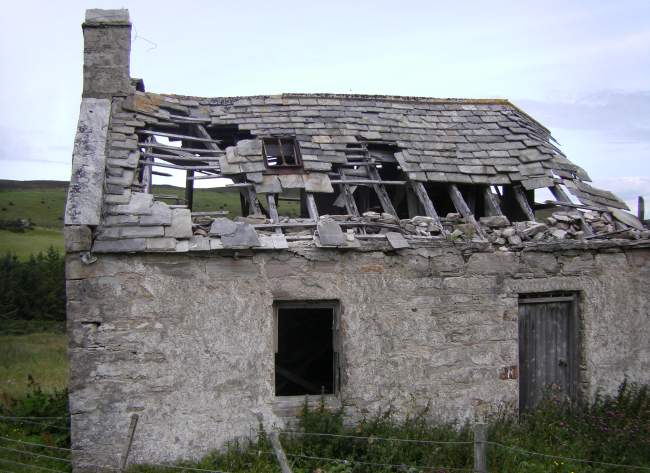 Those were the days...

And another dream beach... Achinver Beach.

In the foreground you can make out an old mine from World War II.

We have to pass private property but after asking politely...
... an elderly Scotsman permits us to walk over his ground.
This beach is ours, lonely and wild.
Now  we leave Midfield, setting out back to Talmine.