Page 2 of 4
From Oban to Lochboisdale
After a rather stormy crossing we reach Newcastle. From here we take the shortest way to Oban, were we will spend a night before we take the ferry to the Hebrides.
Always exiting: We are waiting for the announcement to come to our cars.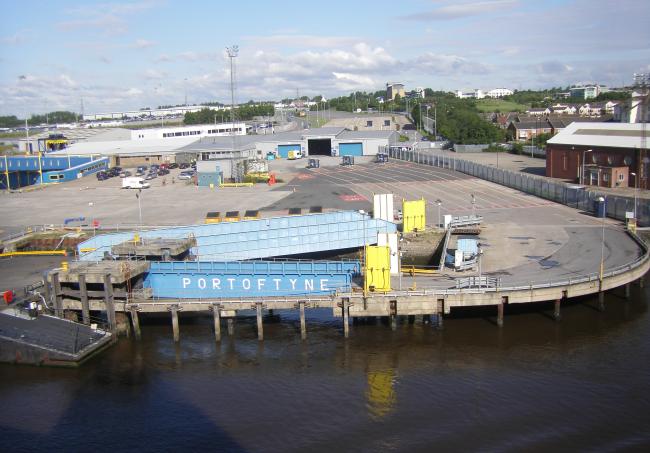 Approaching the North Shields:
In a hurry to leave England for our thoughts are only in Scotland - soon we are reaching the 'border'
with rain pouring down.
On we go, passing small obstacles...
... to our stopover in Oban, the small port at the 'Sound of Kerrera'.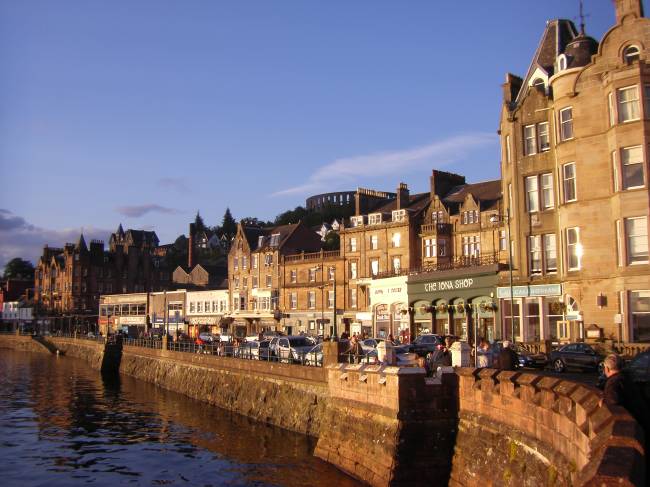 The gluttonous sea gulls are omnipresent.
After a quiet night at a B&B near McCaig's Tower we have a yummie ice cream
at a café with first rate view (Gallanach Rd.)
The ferry is waiting: The adventure starts.
The 'Lord of the Isles' docks off and we are leaving Oban behind us.
Passing Dunollie Castle....
Dunollie Castle, the former seat of the MacDougall clan:
The weather is a little unpleasant. However, we can see were we are going. Passing the lighthouse of the Morvern peninsula, not far from Lochaline...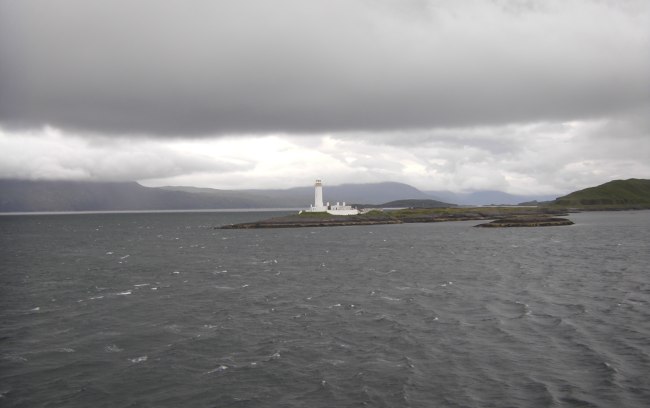 On the 'Lord of the Isles' you can during the six hours' passage watch TV under deck, take meals or just drink coffe, or fill yourself with cheap bear...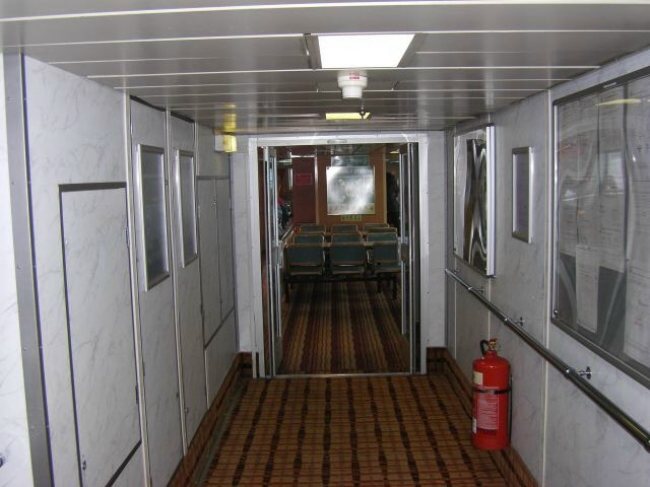 For some reason every time we are close to Tobermory (Isle of Mull) rain comes down in sheets...
Tobermory and Mull in the rain:
"Mc Lean's Nose" on Ardnamurchan comes into sight, in former times a volcano ...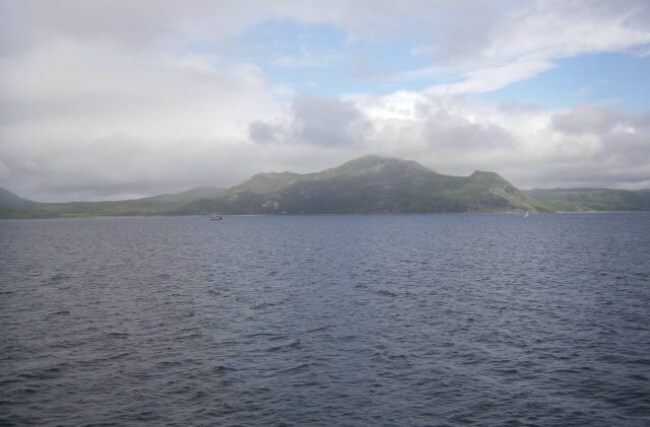 ... and Kilchoan, the biggest town on Scotland's most western peninsula and the only means for shopping - well, at least somewhere there it should be.
Far off is the lighthouse of Portuairk at the tip of Ardnamurchan.
Passing the isles of Rum, Eigg, Mug, and Canna we go for open sea, the Sea of the Hebrides.
But first the sun is coming out again.
Lighthouse of H-Oigh Sgier Light in view, we are approaching the Hebrides.
Barra, the most southern island of the Hebrides, and the southern part of Uist, the middle island, come into view.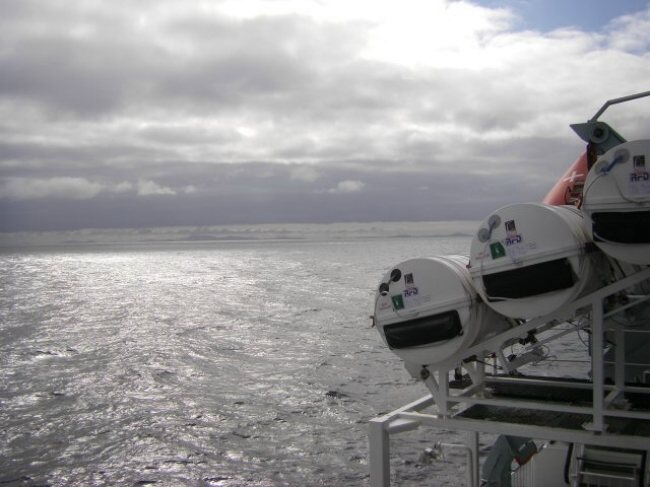 And those troublesome noisemakers are back:


People on board are waking up: Destination can be made out clearly now.
Approaching the Hebrides!
Here we are: Our first stop on the Hebrides, Lochboisdale!