Page 9 of 9
The Time Capsule
Not so very far from our cottage is the Duirinish Stone. We can almost see it from the cottage, standing there like an ancient monument. 

However, it has only recently been erected by the community. There is a time capsule under it saving and recording time-typical things for future generations.

Here is the suitable musical accompaniment.

First however we visit St. Mary's Church, a churchyard where MacLeod clan members were buried.

It's quiet here, we are alone. Only the wind is blowing softly...

A ruined chapel...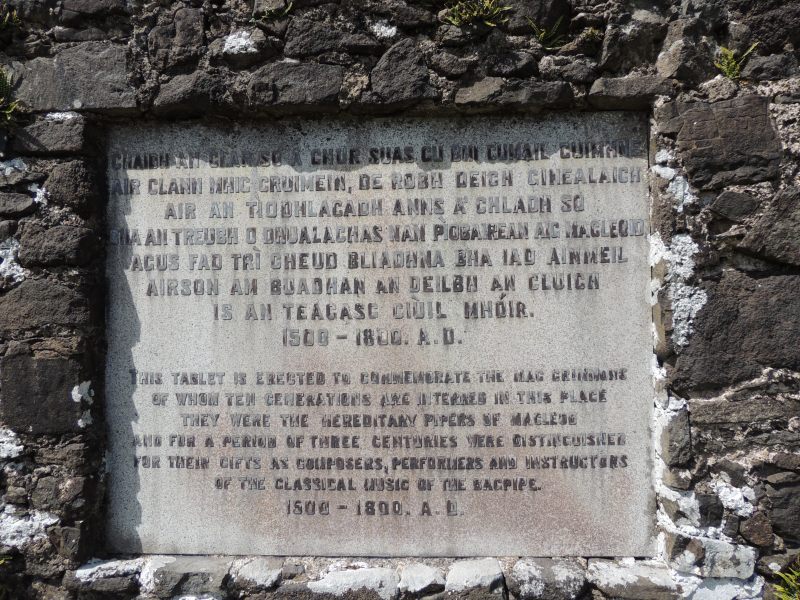 Inscriptions, hardly readable any longer...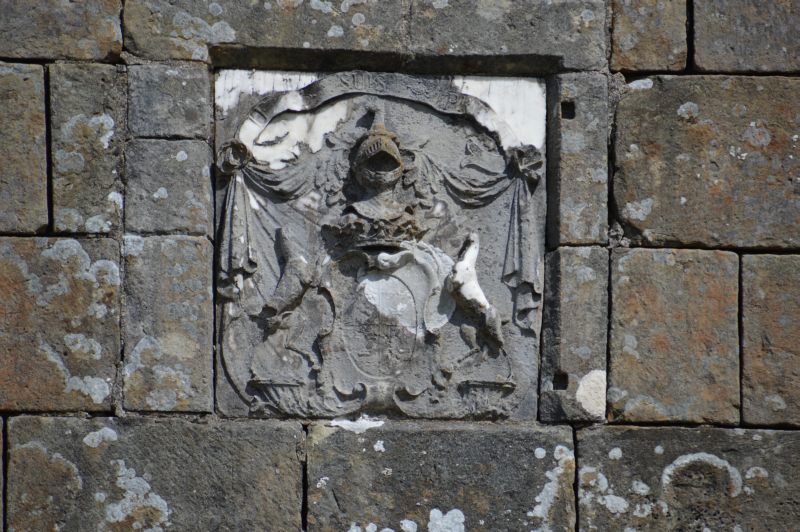 Knightly figures of ancient times.

Although everything is old and derelict, it is well kept.

Of course there are many Celtic crosses...

... richly decorated grave stones...
This view makes me remember Eilean Fhinnain, the Celtic grave island in Loch Shiel.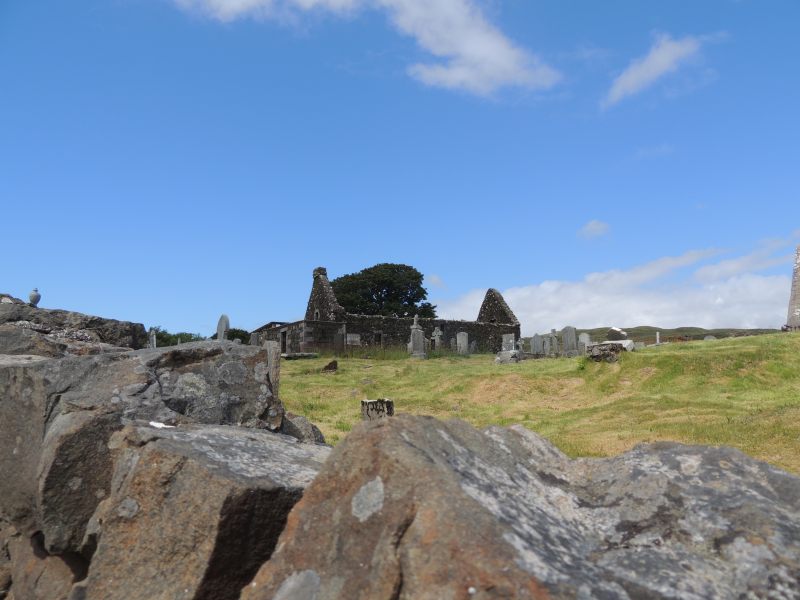 The whole churchyard is encompassed by one of those typical rock walls. Only a few steps now to the standing stone with the time capsule. 

The stone has a height of about 5 metres...

And the view is not really bad...

...well, actually it's swell.

Dunvegan at the foot of the mound... And so for supper.