Page 8 of 9
Neist Point Lighthouse
Neist Point is a small peninsular with a lighthouse at the most western point of the island.

We drive once across Skye, away from the congested main road with its roadworks. 

Right at the start we are welcomed by a fantastic view. 

A tongue of land with precipitous cliffs reaches out into the sea, Neist Point.
Walking along the cliffs, we can also see the lighthouse - our next stop... 

...meaning steps over steps.

I guess that they number about 300. We can't help grinning when we see how many visitors, Japanese first of all, turn from this horribly long way and take their pictures from the upper steps only. 

Somewhat exhausting indeed under the sun - but we did not come here to be lazy!

The lighthouse is 19 metres high and was put into service in 1909.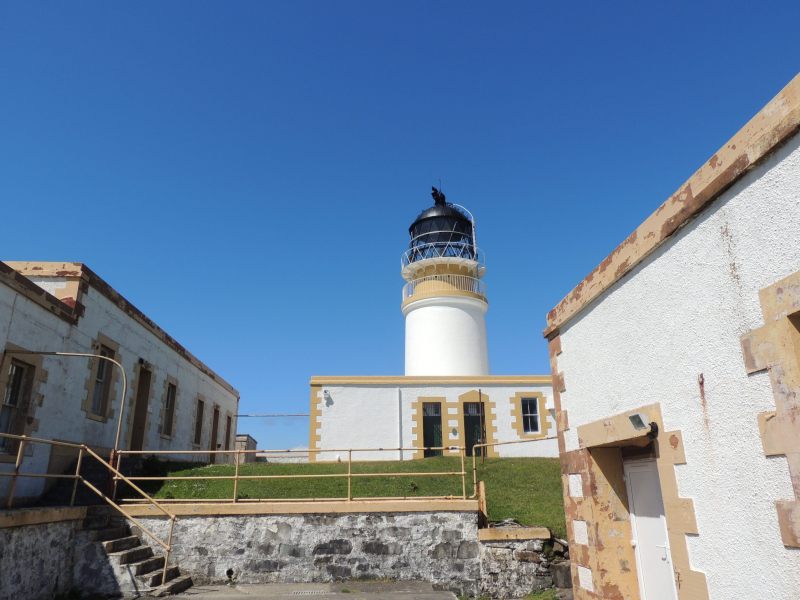 The unit is still in use today...

... the technique was however automized in 1990 so that permanent personnel is not required. Today it is controlled by the Northern Lighthouse Board at Edinburgh.
Phat view from the fog horn. I can see the Hebrides! 

Besides sheep there are countless seabirds. With a bit of good luck you even can watch seals, dolphins, and wales. Today we have to content ourselves with sheep and birds.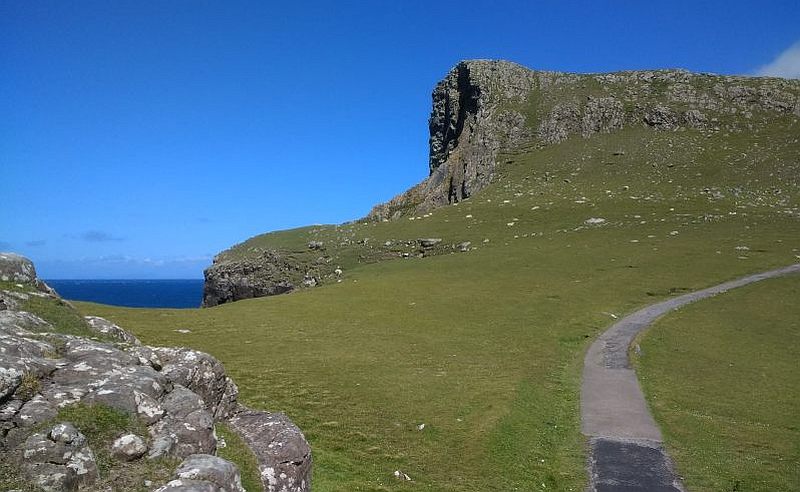 That rock looks like some giant having bitten off a piece...

A great view out to the Atlantic. Further to the right are the Hebrides.

We meet a few natives close by...

... and further off.

A few steps only and we are back up again.