Page 5 of 9
Kilt Rock
The next stop is to be Kilt Rock, Creag an Fheilidh.
 Passing a purple bus stop...

The rock received its name because it is said to look like a Scottish tartan. The parking lot is bumpy and muddy like a flooded stubblefield.

Up to a platform and when looking down it's just - down... This is the Mealt Fall, exit of the identically named Loch Mealt.

Besides the high waterfall there are a few smaller runlets.

Endless expanse. At clear days you can see the Isle of Lewis and even the Scottish mainland from here. 
We are travelling back. If you ever come to Skye, don't miss the quaint grocery at Dunvegan. It's worth a visit.

It is located at the only road of the place and can be found in this corrugated iron building. 

The shop is narrow and without shopper baskets... 

... but the vegetables are fresh and varied. Prices are low.

Anyway, there should not be more than 10 people at a time in the shop or you'll have a sound traffic jam.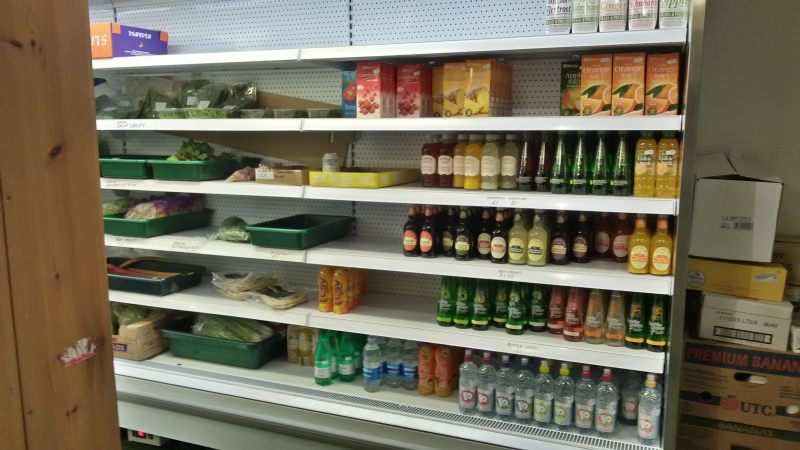 The shelves are clean and well-kept...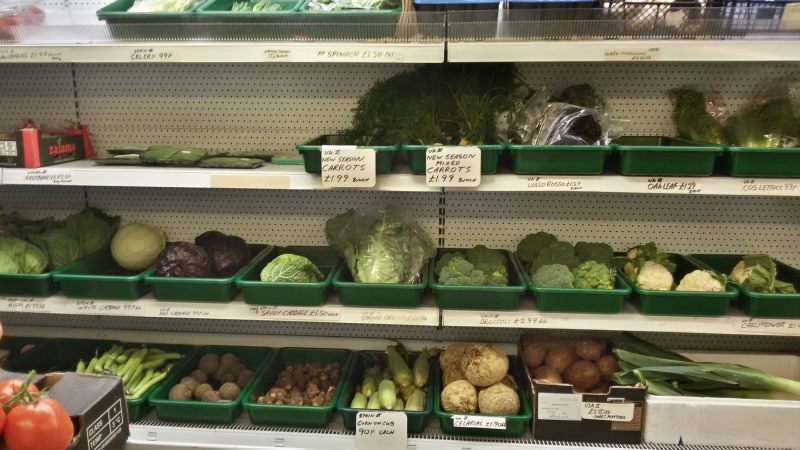 We shopped here frequently and always found everything we were looking for.

So have shopping fun!