Page 6 of 7
First there is a stop at Castletown. Afterwards we reach one of Scotland's most beautiful beaches:
Dunnet Bay
Always in sight:  Dunnet Head
Close to Castletown we visit Castletown Hill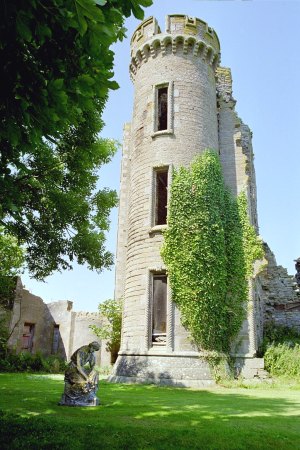 At the Heritage Center time came to a standstill.
...on we go without ringing up anyone...

... passing an awesome landscape of dunes...
Soon we're reaching Dunnet
If you take along your kids, do make a longer stop here...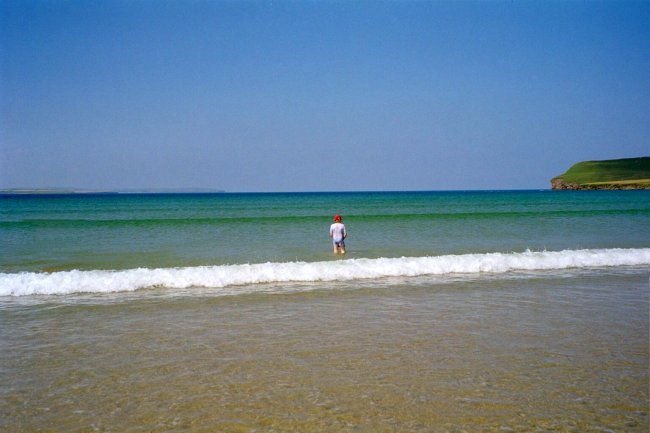 Quite hot again and what a refreshment is the Atlantic water!
Our B&B was described as 'At the phone box'...

A swell bed - a fitful night however for two tall sleepers...