Page 2 of 7
On we go along the eastern shore of the Kyle of Tongue, passing Coldbackie, Borgie, and Leckfurin to our next stop:
The 'dream beach' of

Bettyhill

.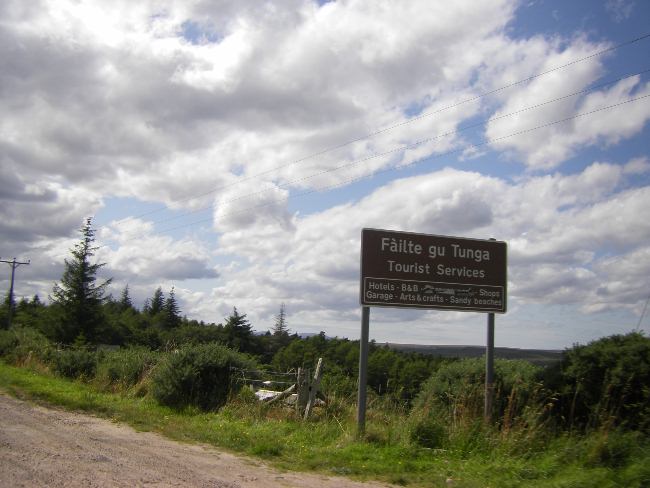 Even a service station you can find here. By the by, this car crashed down the cliffs of Durness. 
Over this narrow bridge we go on towards Bettyhill.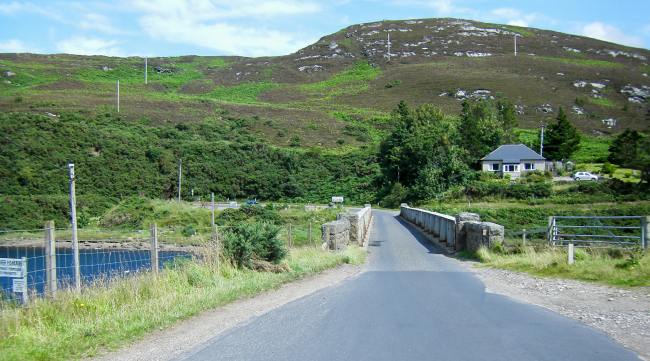 From the distance we can make out an inviting beach.
Around the corner...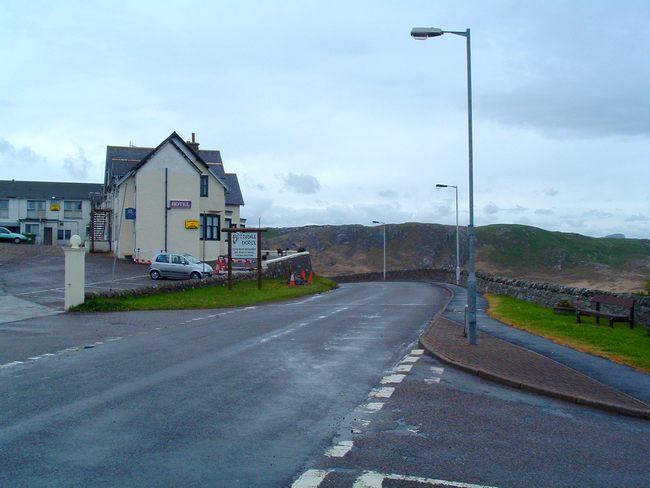 A short way cross-country and to the beach.

Why travel to the south? Here we feel like in the Caribbean.

A clean beach, clear water, and no one in sight.
Take a coffee and 'Sticky Toffee Pudding' in the cosy coffee shop...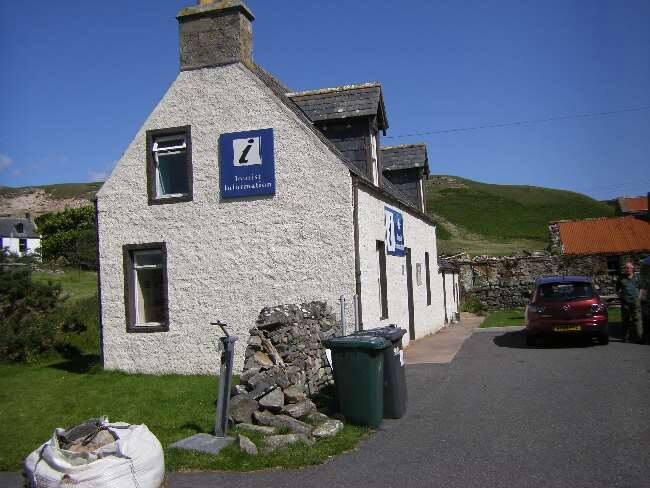 and on we go, passing the Strathnaver Museum, towards Armadale.