Page 7 of 7
Now we're passing Brough and are there at last: 
Dunnet Head, the most northern point of the Scottish mainland
Charles-Henry, the most northern bull of Scotland

Along 'Black Loch', 'Many Lochs', and 'Long Loch' towards the northern coast

Bird colonies, just like Faraid-Head and Handa-Island


In the distance the Isle of Hoy of the Orkneyss can be made out...

So here ends the road and the mainland as well...

For a long time we enjoy the view before returning.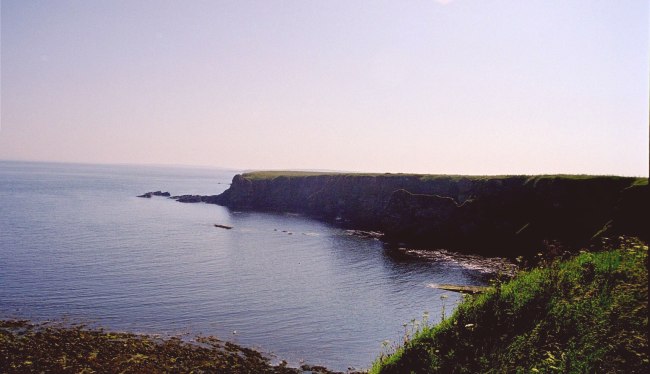 Near Brough we finish the day by watching the sunset over the Atlantic Ocean.
Our next destination will be the Highland Games. We'll then go to Castle May via Scarfskerry, only a few miles from here.