Page 3 of 3
Findlay's Rock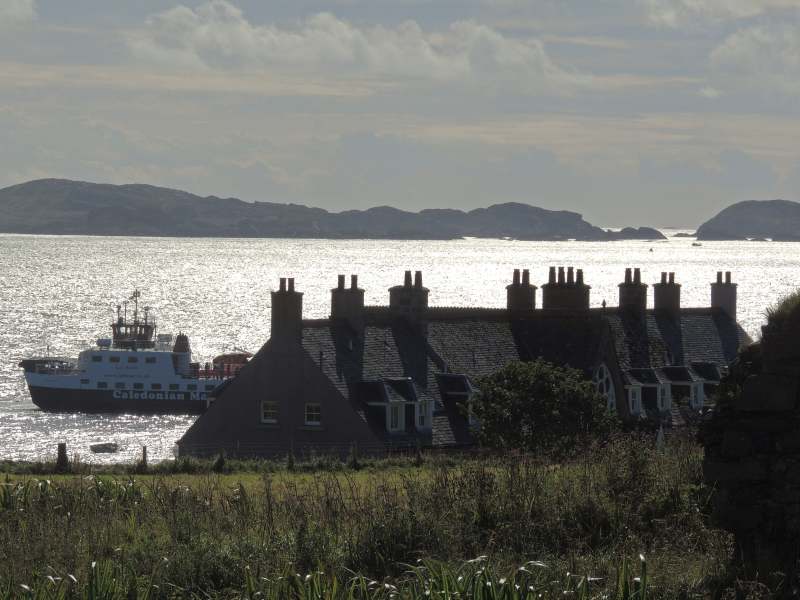 Findlay's Rock is the northern head of Iona.
There is actually nothing special here except sheep, rocks, and beach.
It does not take us long from the abbey. Iona after all is only 3 miles long and 1.5 miles wide.

Soon we reach the Traigh an t-Suidhe (Beach of the Seat).

Over there is the uninhabited isle of Eilean nam Ban.
Looking out to the islands of Staffa, Little Colonsay, Gometra,
Ulva, Lunga, and also Bac Mor, a tiny island looking like a sombrero from the distance. It is also called Dutchman's Cap.
Staffa, zoomed by telephoto. Fingal's Cave can be clearly made out.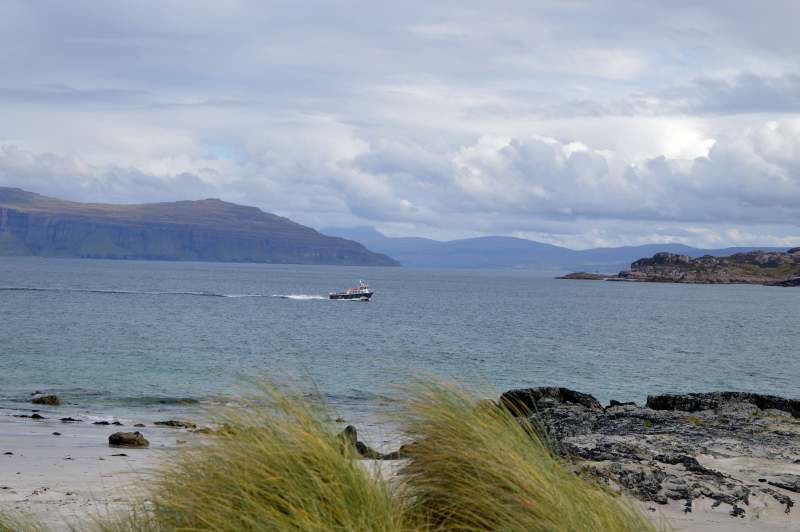 Odd! What makes the snails enter this hollow trunk? 

Back we go. Lonely boats at dusk...

Past the small post office of Iona...
The small vessel leaves the island.