Page 2 of 3
Iona Abbey
Ahead of us the cloister of Iona.

A holy well with sacred water. The legend says that the end of the world will be there when these stones, the 'Clachan Brath', the 'Prayer Stones' are completed abraded.
From this place Christendom is said to have spread across the greatest part of Scotland.
Again and again the name of Calum Cille, St. Columba, occurs.
'St. Columba's Pillow', which in the beginning was lying at his grave...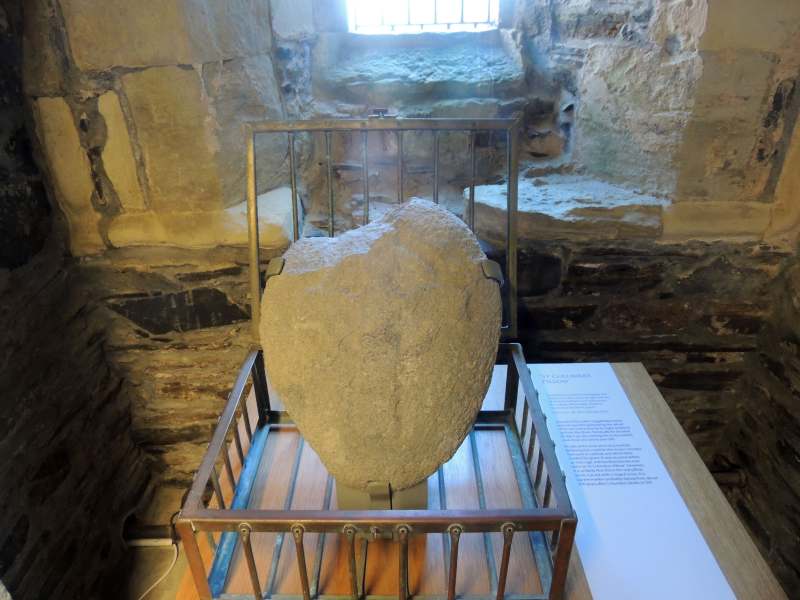 and later was taken into the abbey.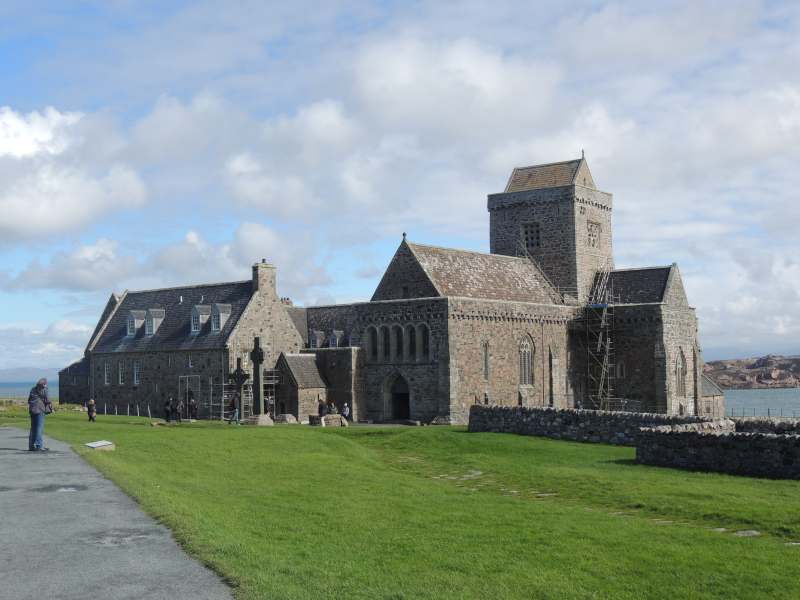 At the main entrance headsets with acoustic information can be got as audioguide. Martina takes them but I prefer to concentrate on the optic impressions.
They exist in abundance. A church with so many side rooms that one can almost go astray.
Everywhere burial places of Scotish kings like Malcolm II, Macbeth, Duncan I and many others.
Windows, pure beauties...

 Here Mull can be sighted in the background.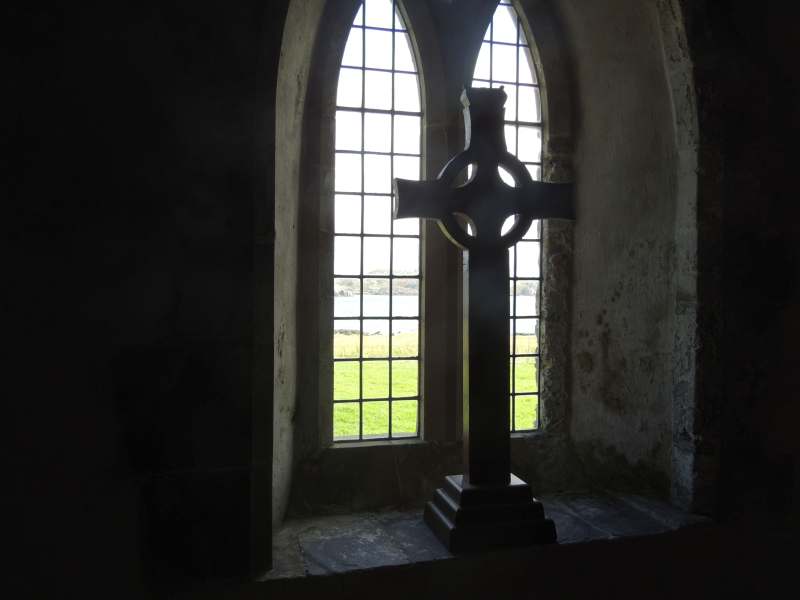 This window shows St. Columba, who died in 597.
In the 5th century Calum Cille began to build this cloister which became the centre of Scottish Christendom.
Of course also the Vikings have been here and wreaked their customary havoc. 
At the end of the 1st millenium the several times demolished cloister was abandoned.
From the base of the cloister the abbey was newly erected in the 12th century.
Afterwards the cloister passed through several Scottish clans and in the beginning of the 19th century the church was built once more.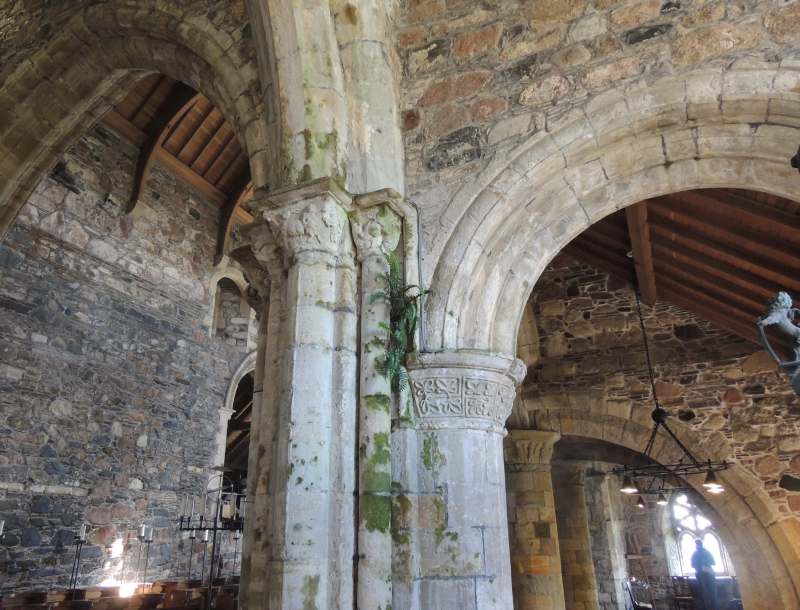 Now and then you can find green penetrating the old walls.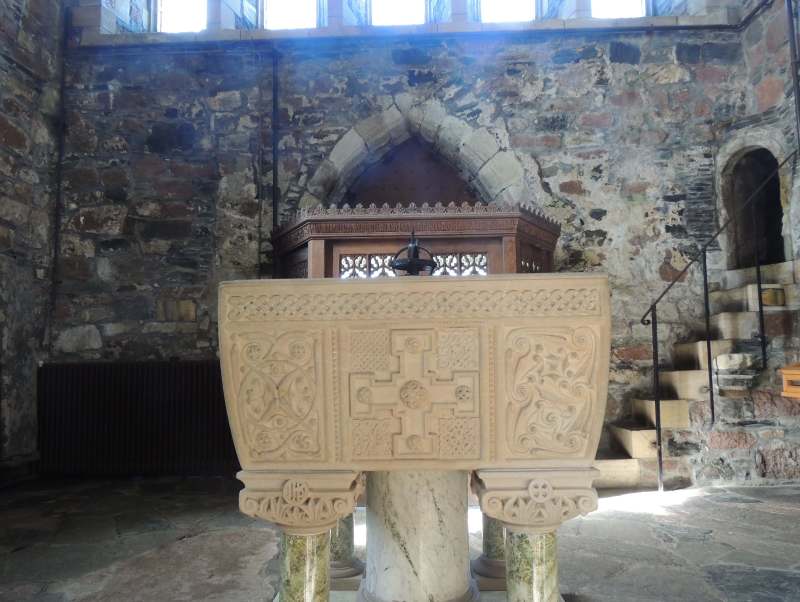 A baptismal font...

...of course they hold regular services here.

1938 the ecumenical Iona Community was founded.

Iona Abbey is under the administration of the Historic Scotland Society.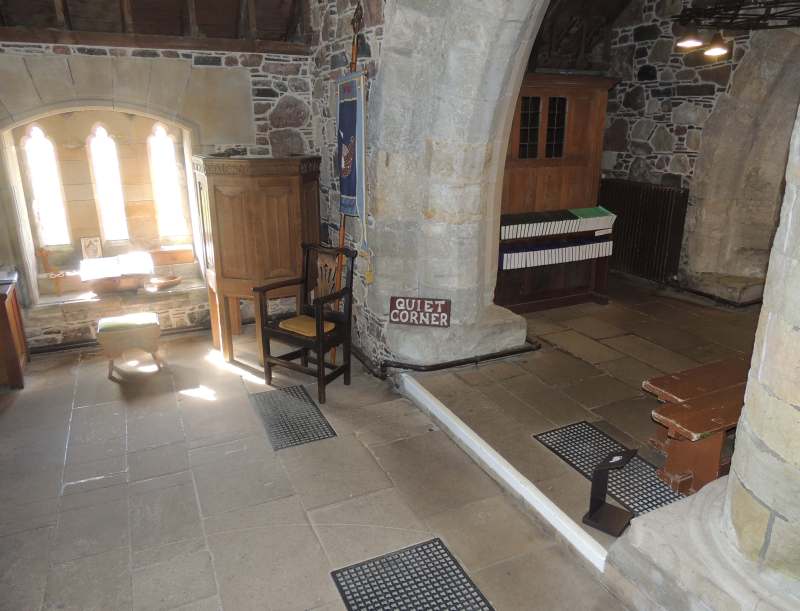 A pious, almost opressive silence...

Small chapel in a side room of the main church.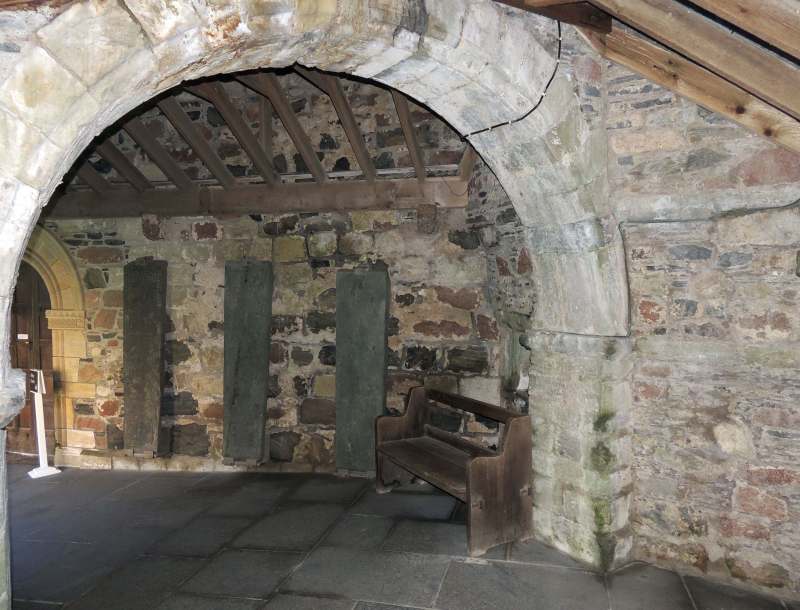 All the time you find commemorative plaques along the walls.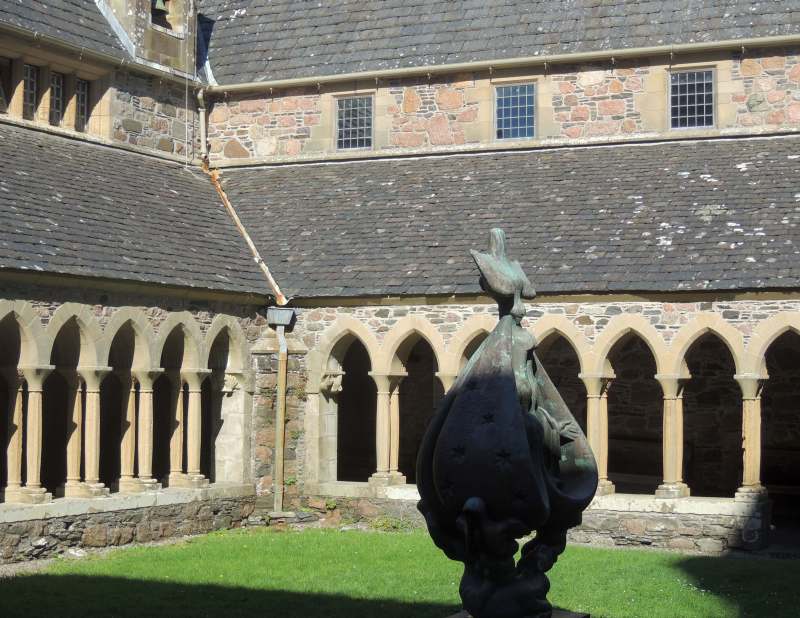 Here were are in the cloistered courtyard.

Delicately chiselled capitals...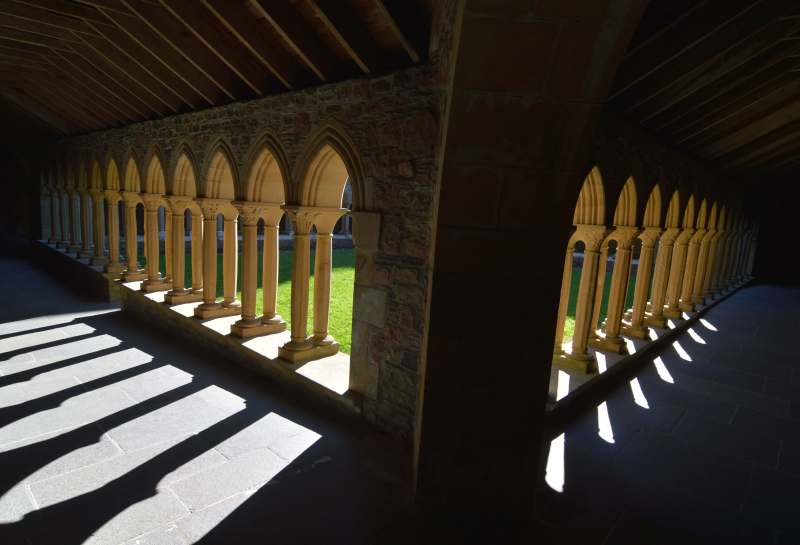 On this level you also find the conference area of the Iona Community...

A sculpture called 'Descend of the Spirit'. Indeed?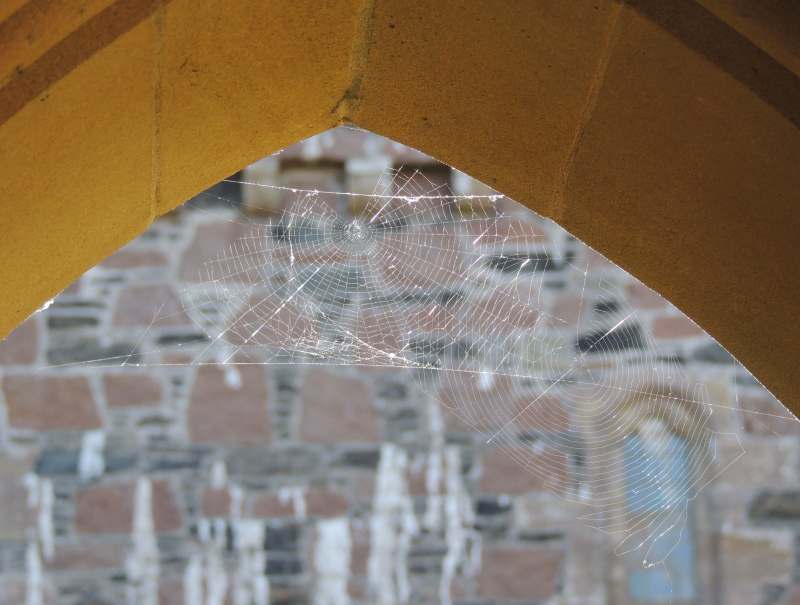 Beside cloister and abbey we find a small exhibition.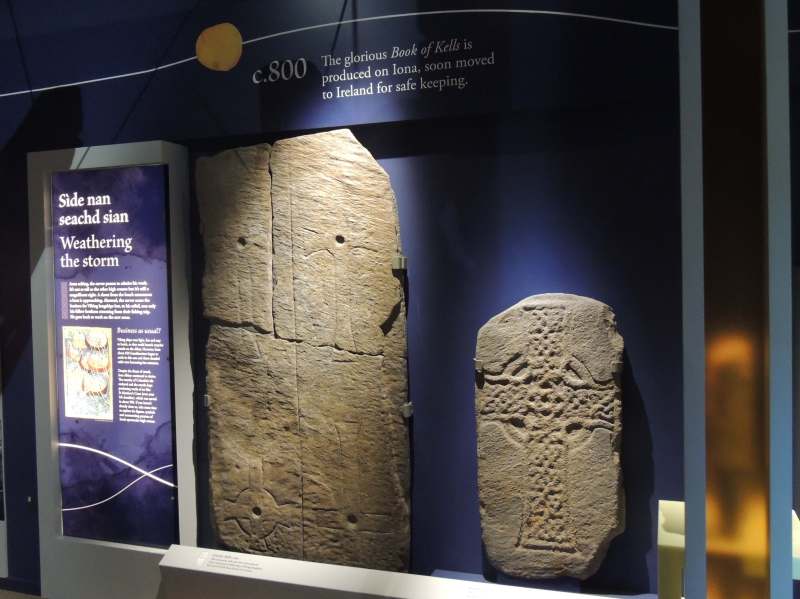 And that's something to look at:

The Book of Kells!

One last glance at the cloister and we proceed to Findlay's Rock, to the head of Iona.