Edinburgh -
Capital on seven hills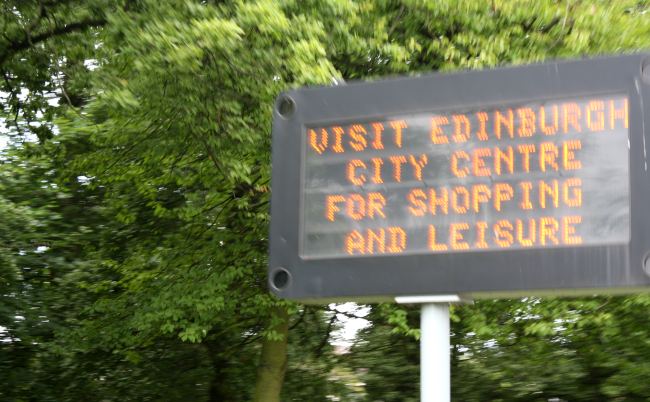 When I visited this city for the first time, I did not like it at all.

The cause was perhaps that I was already dreaming about the Midlands and Highlands...

or it was just that grey, rainy day.

Scotland's Capital had no appeal for me.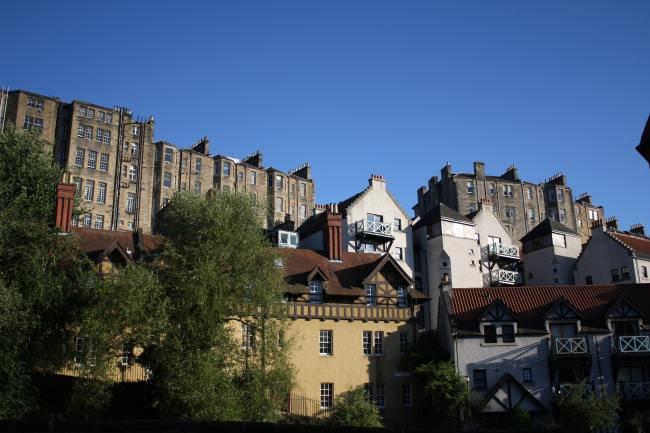 Hower, in the years to follow I again and again returned to Edinburgh, that ancient city at the Firth of Forth.

First of all to pay visits to my old pal Neil and his family.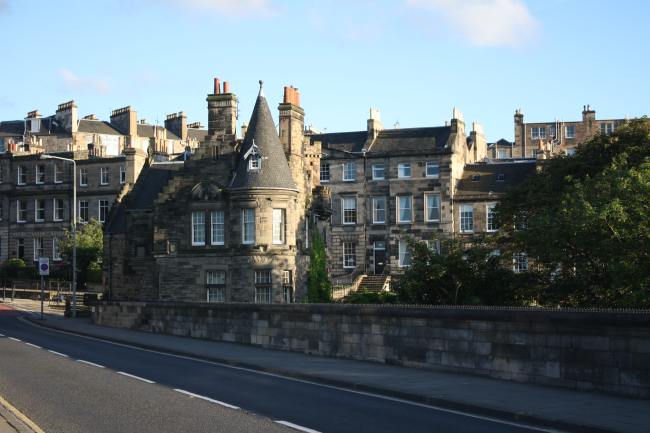 By and by I quite fell in love with the city.
There have been a few changes after all...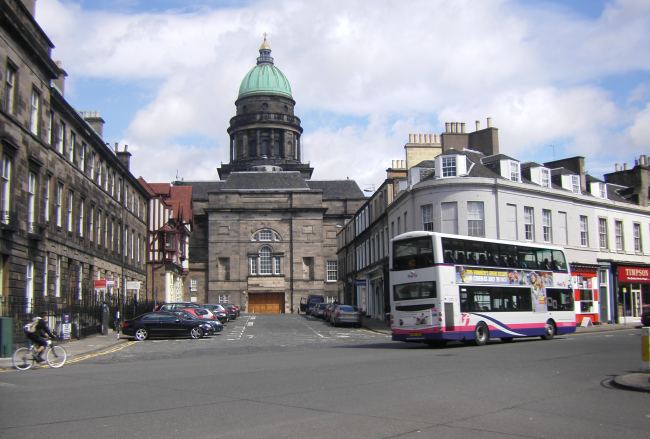 A few years ago the old black walls were sandblasted -  
and the city developed into rather a charmer...
There hardly is another city to walk up and down for hours and all the time finding interesting sights.
There is no end of sights to see - be it Edinburgh Castle,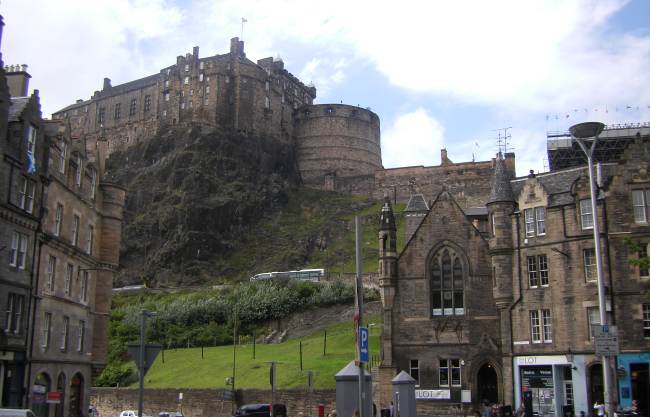 or Princess Street with the neighbouring great 'garden' (beginning right behind St. Johns Church)
Sure, Princess Street is the HIT,
all those shops and junk...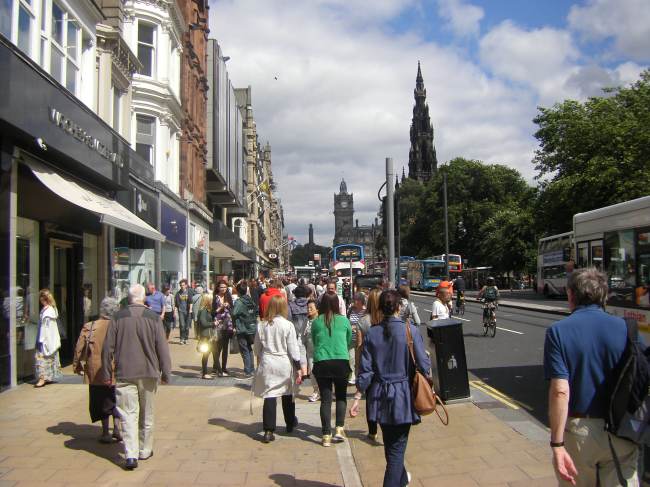 Just go ahead - no end of shops
... or for a change pass one of the ancient side streets...
...and if the weather comes in nicely...
... you may shop from dawn to dusk.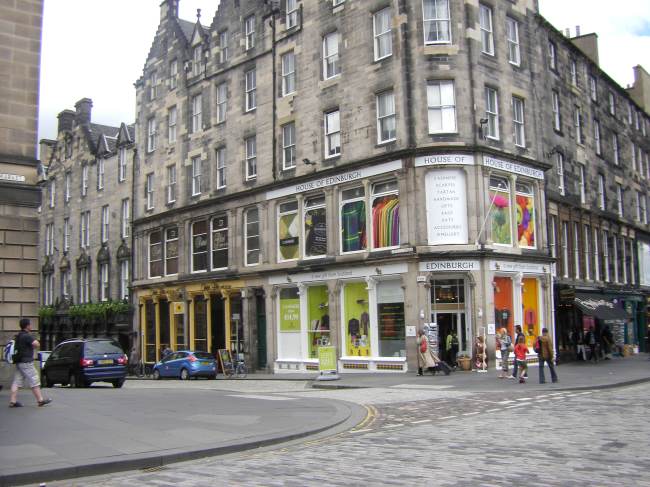 ... Grassmarket time and again!
Life's running riot here.
The Fringe
Every year in August the time has come:
The Fringe are there.
Artists of all kinds are advertising their events. As it
is, Edinburgh lives on events but this one is really fun.
Willy-nilly we get into the hubbub.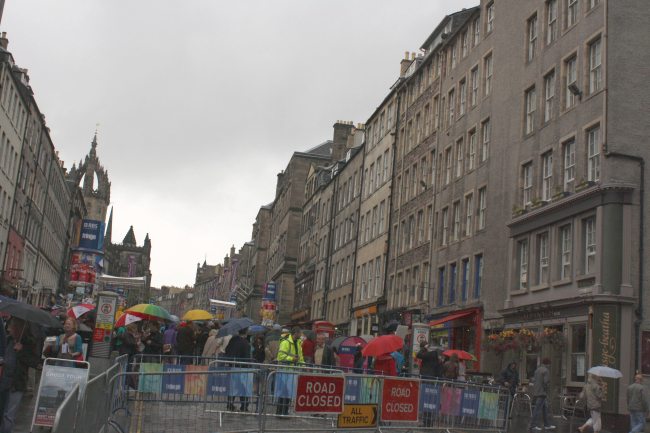 Colourful booths
Curious figures
O yes, the guys of 'Clockwork Orange'
What do they want to tell us?
Often jarring...
sometimes scantily clad
provoking...
others prudent...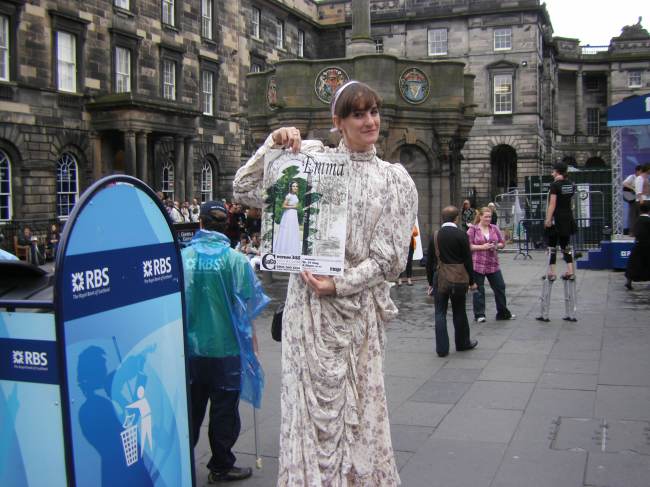 ...some onlookers amused, some shocked
...while some just take a rest...
Something for everyone...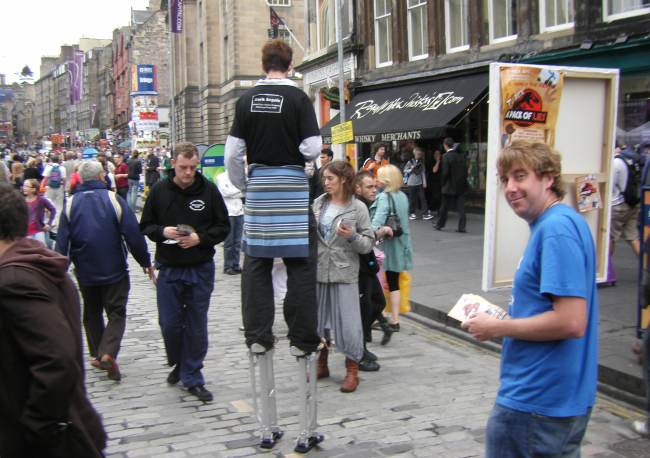 Street of Sorrows
-
Mary King's Close

You see them everywhere - these 'Closes'. Somehow we pass them all the time. 'Old Fishmarket Close' for example. No doubt, fish was transported there in former times, quite a usual passage. Like all the others... or isn't it? They do look quite harmless indeed. 
Put out both arms - you may get stuck. 
Medieval Edinburgh had hundreds of these closes. Houses with up to twelve storeys closed out the daylight. People were living in a crammed way, the gentle folk in the upper houses, downstairs were small shops, pubs, and brothels and those of course dwelled there who had no lodgings. 
Many of these Closes - the name originates in the fact that they were closed at night - have a gruesome history. Especially Mary King's Close: Here people were living together with the cattle which conveniently also was slaughtered on site. All this between filth and litter, excrements, and rats. Small wonder that the pestilences found their victims easily.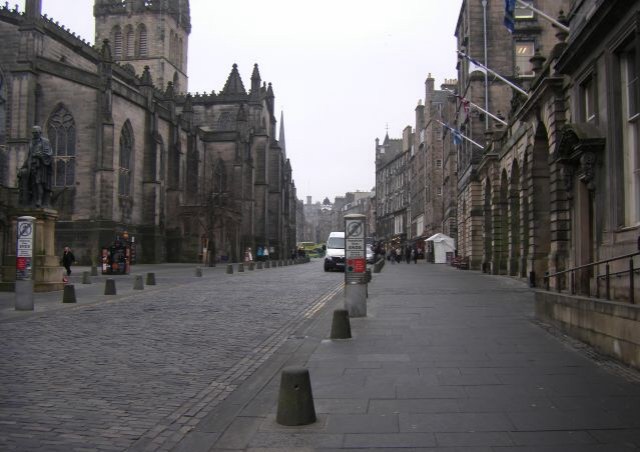 First we walk along High Street to the entrance of the "City beneath the City" as it was called - or the "Pestilence Road". For a long time this close was locked. In 1994 it was opened again for the first time. Probably this close is the most frightening place of the whole town. 
In the 17th century,  Mary King was a rather successful business woman, daughter of the wealthy solicitor Alexander King. She has to do nothing with Queen Mary although in the anteroom the unpopular acid drops can be bought as well as books about Mary Queen of Scots. 
The bubonic plague is highly infectious, transmitted by flees and rats-  Against the Plague neither a raven masks helped nor the leathern coat the doctors were wearing during their battle against the pestilence. 
Beside Mary King's Close, by the way, a government building is situated, parts of the former Pestilence City are beneath it and as the Brits are a little paranoid as to this, in the cellar two storeys deeper photographing is not permitted. 
In those days there was of course no tap water or toilets.  Twice a day the excrements were poured into the close. Those living down there were just in bad luck.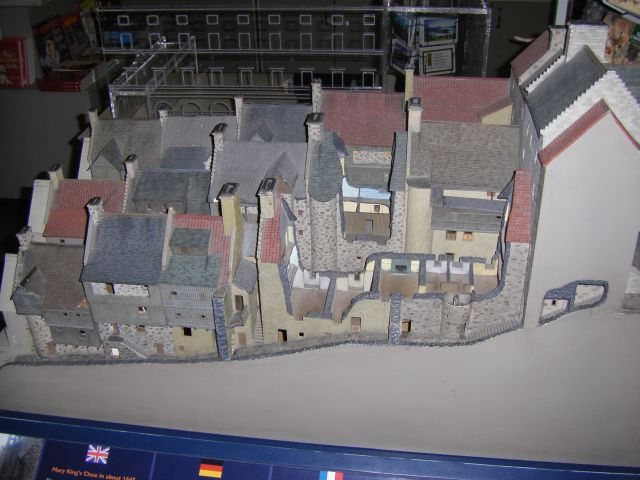 For many months the Plague was raging, more than half of the population died. Mary King's Close was said to be the cause of it and consequently the close was bricked up at both sides. With or without its inhabitants - that is not really certain. It is said however that many people were walled in and died a wretched death so that their souls found no peace - up to this day they are haunting the remains of Mary King's Close. 
There is another story about a father stricken by the Plague who returned into the "City beneath the City" to say farewell to his family. It was the death sentence for all of them.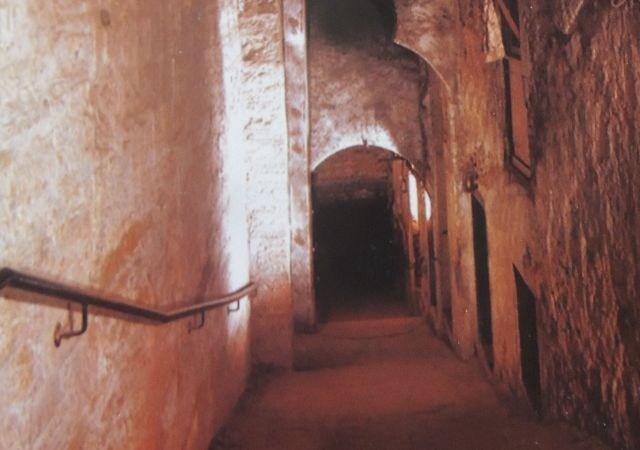 The rooms are small, reminding of cattle sheds. We enter a tiny room, Annie's Room. Any number of dolls, teddies and the like can be found, left by visitors so that little Annie is not frightened after her parents disappeared during the time of the Plague.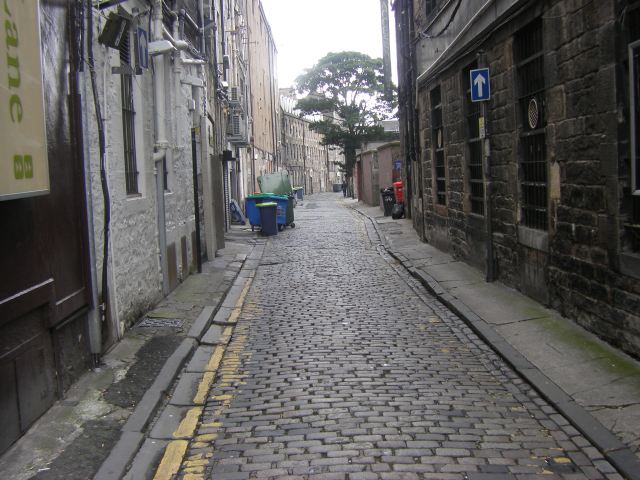 Somewhat relieved, we leave this place of history behind us. Another 18 persons who were with us, appear quite quiet and depressed. Do many of these dead really still haunt the place? 
At any rate, this ghost crosses our path on our way home.

Arthur's Seat -
An Ascent with a Sight
There it is - almost within our grasp. Edinburgh actually is the town of seven mounds and this one looks most interesting. It's not really known why it is named Arthur's Seat. Rumour has it that it is somehow connected with King Arthur and Camelot. Other rumours say that the name is of Gaelic origin: Ard-na Said - "the height of arrows".
First we go along the High Street and Blair Street to Cowgate.
Ay, Harry Potter - cows just cannot apparate...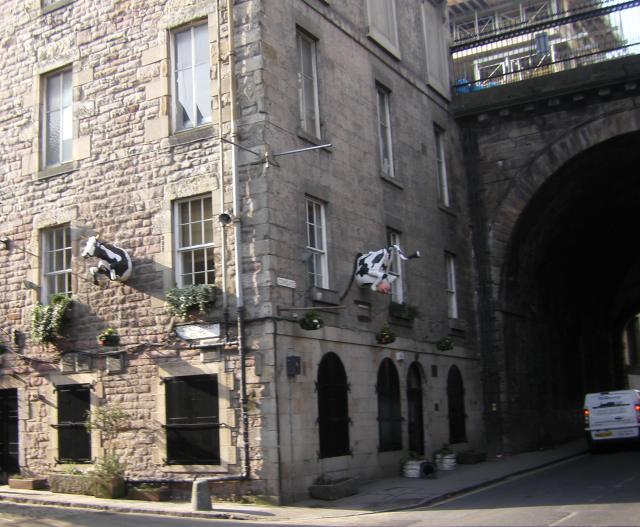 We leave the cows to their fate and go via... 
Holyrood Park, also named Queen's Park or King's Park, depending on who was just ruling. 

I wonder: Will this be such a slog as to Sandwood Bay?
No, it isn't. As it is, the view begins to be interesting. 
Carlton Hill with the Nelson monument in the background. 
Volcanic rock - Arthur's Seat is of volcanic origin.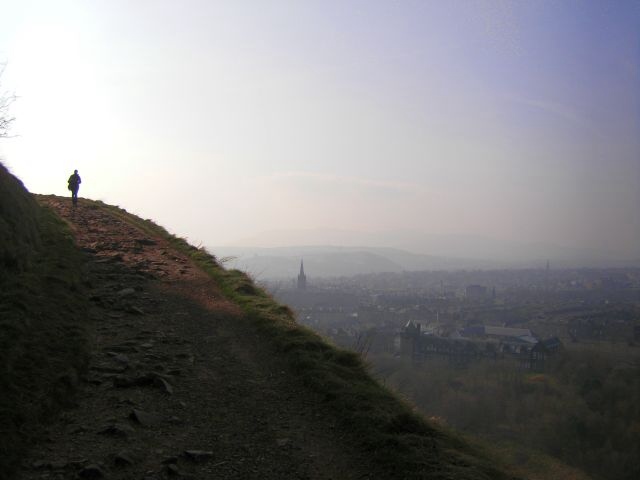 An exciting sight - unfortunately a little misty.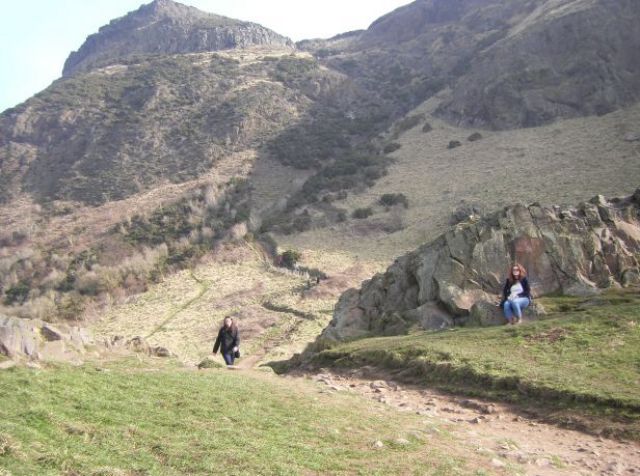 Volcanic rock - the lava dome has an age of 300 to 360 million years. 
Did already Merlin the Magic mount these steps? 
And over there? Famous Edinburgh Castle.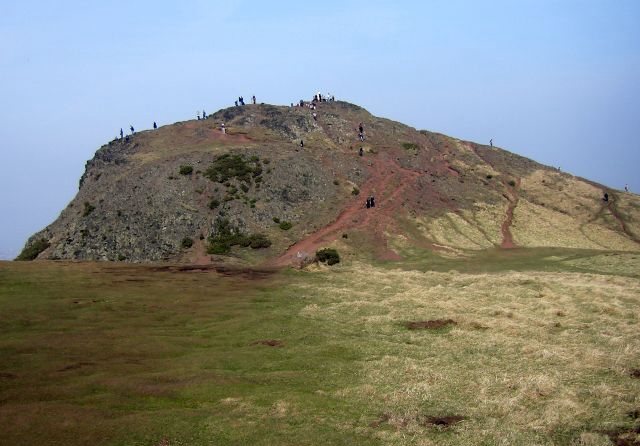 The highlight of the walk: 
Do step onto this and you reached the highest point of Edinburgh!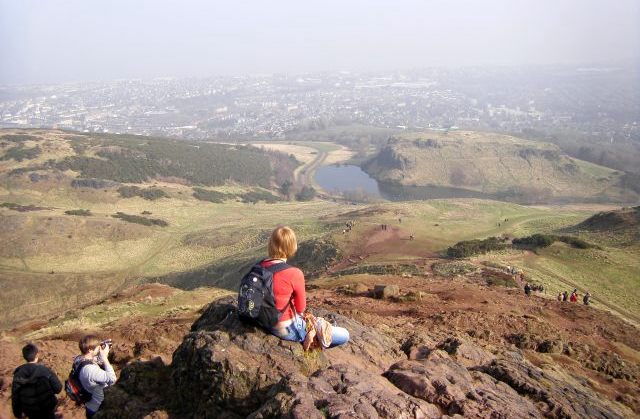 Somewhere over there is the Firth of Forth...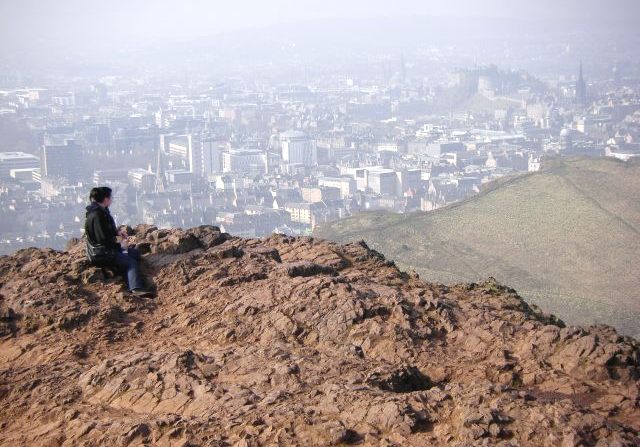 ... and here the City of Edinburgh.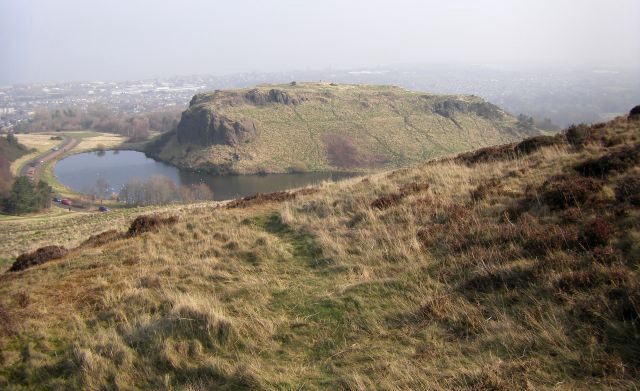 Hangman's Rock to the right and Duddingston Loch to the left. 
And slowly down again.

St Anthony's Chapel, built sometimes in the 15th century.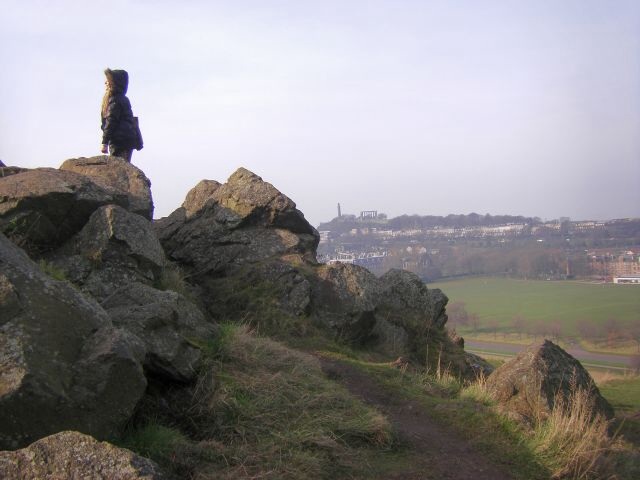 One last glance into the distance,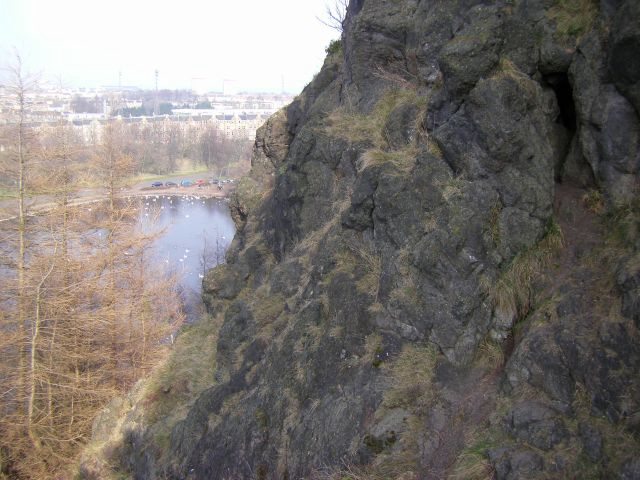 and we reach St Margaret's Loch at the end of our wonderful outing.
Charming-
Impressions of an old Capital

Living in Edinburgh...

...why not, this city after all is anything but dull.
Historic, often somewhat 'illegible'...
Off the luxury of Princess Street and George Street...
you'll find them...
... the small shops, cute, dingy, often abandoned.
However, wealth is not everything,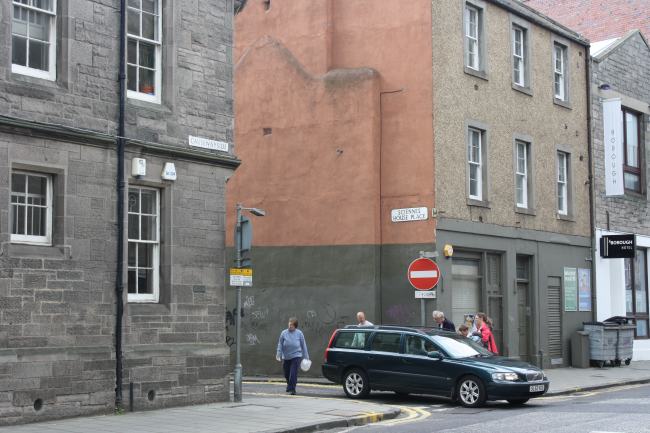 and all the surface glamour of shopping centres is just shallow.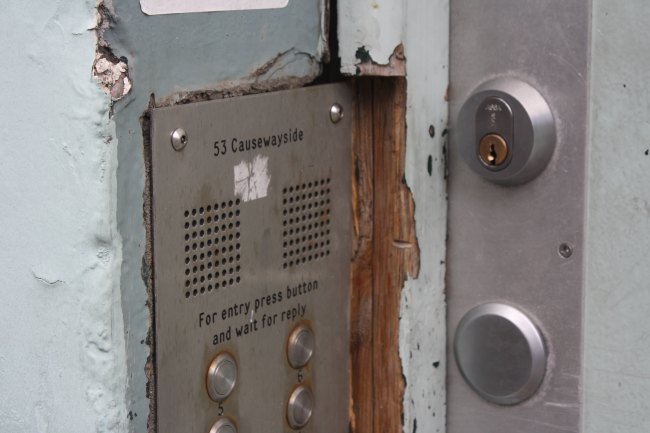 This is real,
and full of history.
You never get enough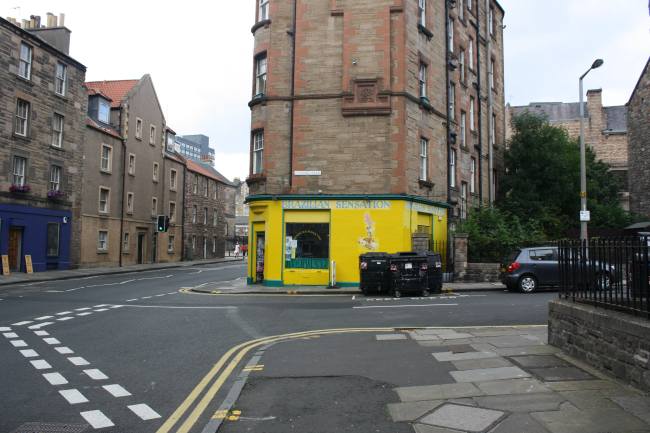 of walking the streets up and down for hours.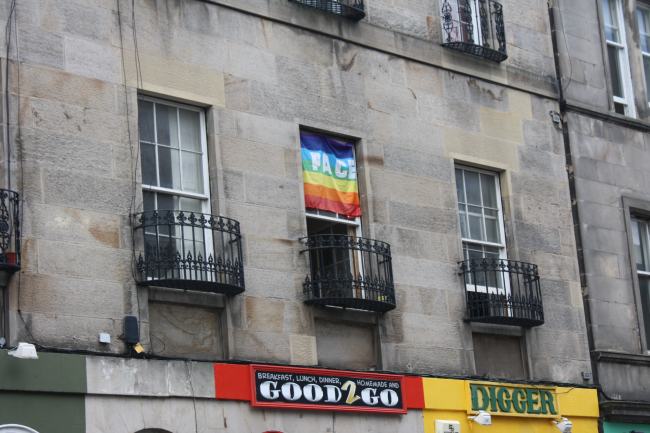 Fancy little shops all over the place,
they're worth taking a glimpse,
to rummage or to pause for a coffee in between...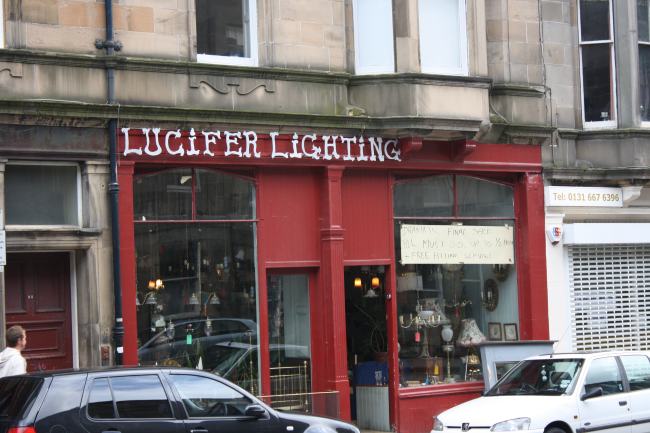 Time-tested...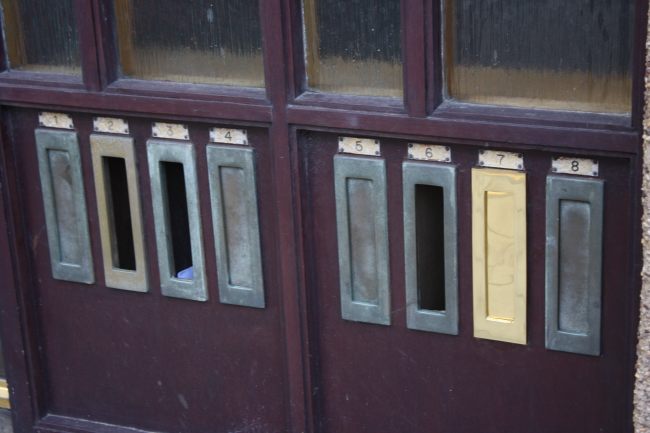 Witnesses to history and memories of 'better days'...
... dark passages...
off the roads,

mix of misery and colour...
also in the streets
and shops.
Always appealing and cute...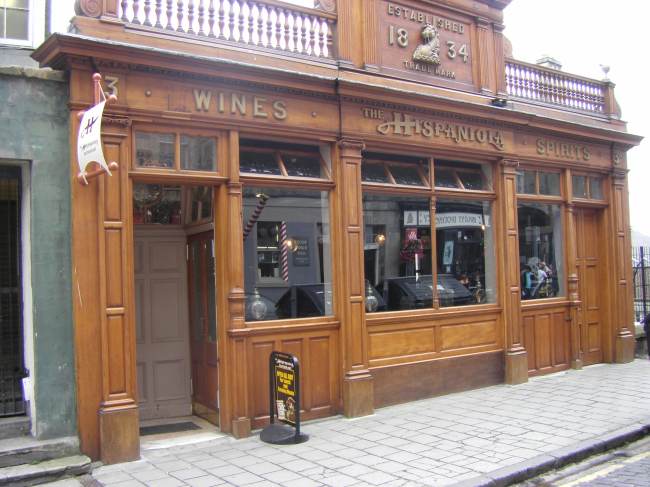 inviting...
never obtrusive...
old,
but beatiful.
Once, on taking leave of Edinburgh, Neil takes us to a field outside the city. It is a reminder of 'Bloody Saturday' on 10. September 1547. Since the day Scottish troops were annihilated by an opponent by far outnumbering them, the crop of this field is never harvested before September 10th every year. History alive!