Page 5 of 6
Arthur's Seat -
An Ascent with a Sight
There it is - almost within our grasp. Edinburgh actually is the town of seven mounds and this one looks most interesting. It's not really known why it is named Arthur's Seat. Rumour has it that it is somehow connected with King Arthur and Camelot. Other rumours say that the name is of Gaelic origin: Ard-na Said - "the height of arrows".
First we go along the High Street and Blair Street to Cowgate.
Ay, Harry Potter - cows just cannot apparate...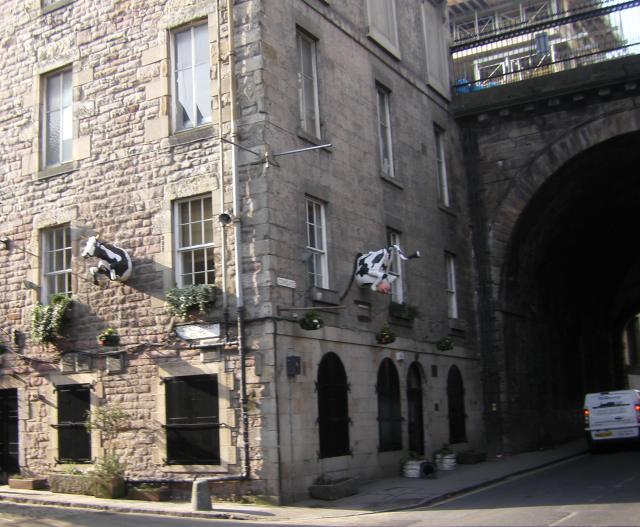 We leave the cows to their fate and go via... 
Holyrood Park, also named Queen's Park or King's Park, depending on who was just ruling. 

I wonder: Will this be such a slog as to Sandwood Bay?
No, it isn't. As it is, the view begins to be interesting. 
Carlton Hill with the Nelson monument in the background. 
Volcanic rock - Arthur's Seat is of volcanic origin.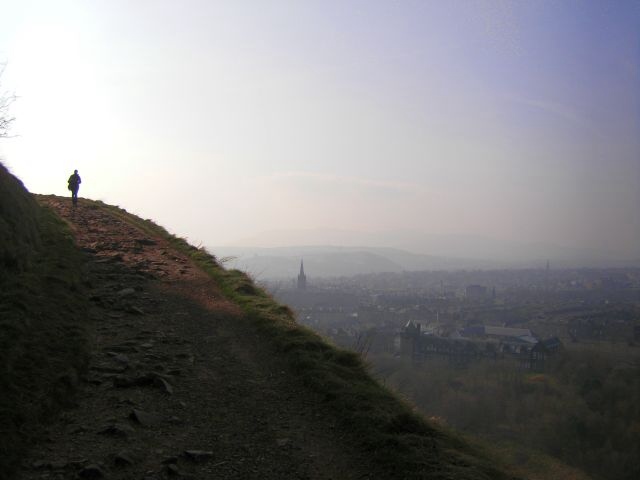 An exciting sight - unfortunately a little misty.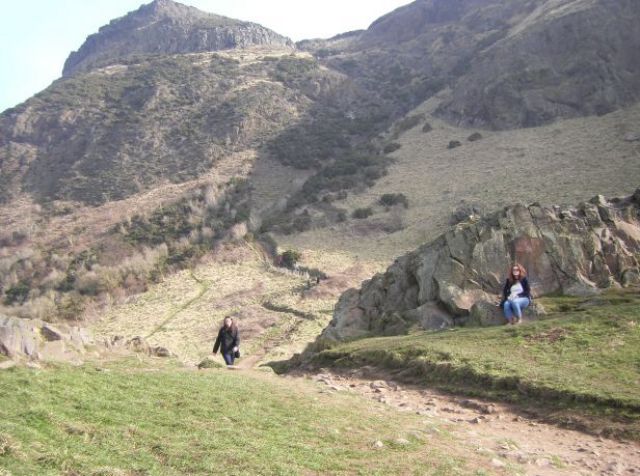 Volcanic rock - the lava dome has an age of 300 to 360 million years. 
Did already Merlin the Magic mount these steps? 
And over there? Famous Edinburgh Castle.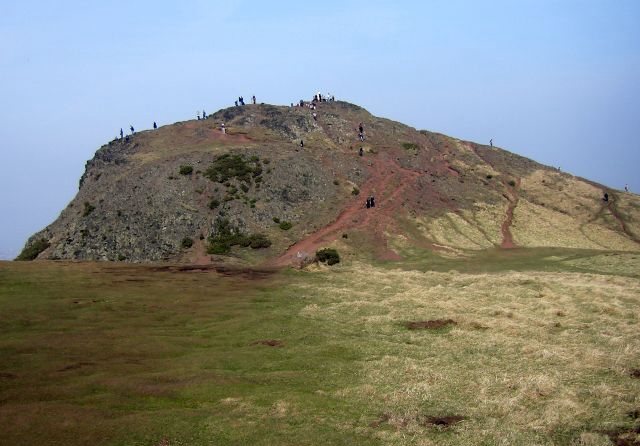 The highlight of the walk: 
Do step onto this and you reached the highest point of Edinburgh!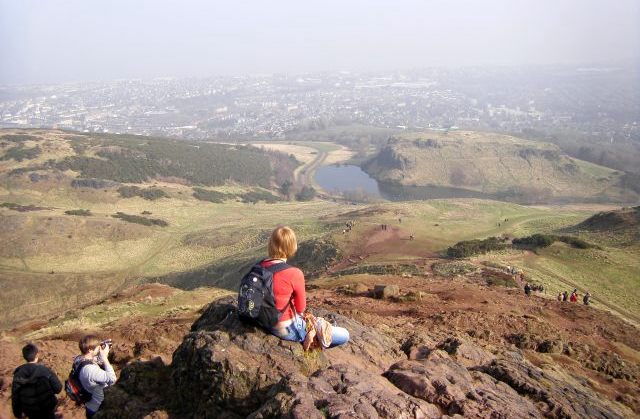 Somewhere over there is the Firth of Forth...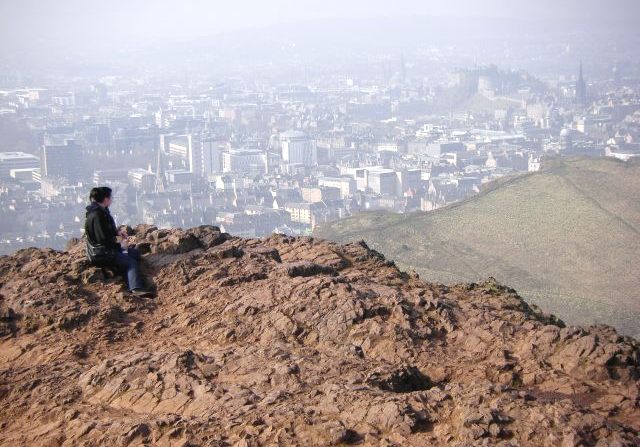 ... and here the City of Edinburgh.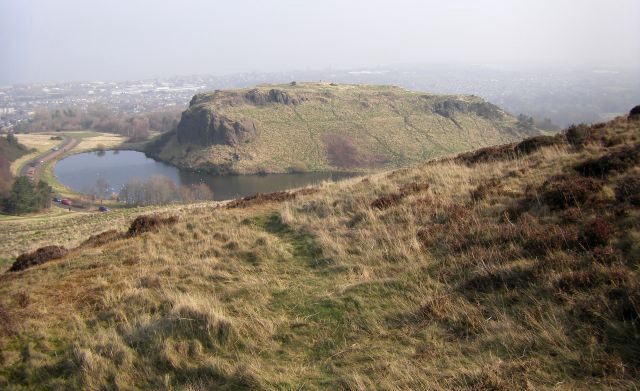 Hangman's Rock to the right and Duddingston Loch to the left. 
And slowly down again.

St Anthony's Chapel, built sometimes in the 15th century.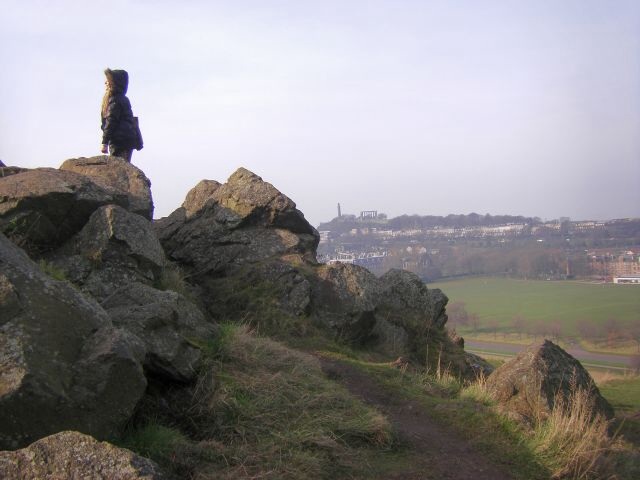 One last glance into the distance,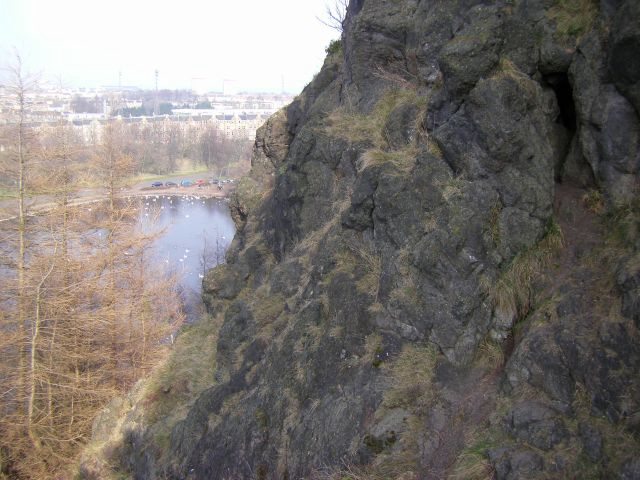 and we reach St Margaret's Loch at the end of our wonderful outing.