Once more we take the ferry to Oslo, this time however we keep to the eastern districts.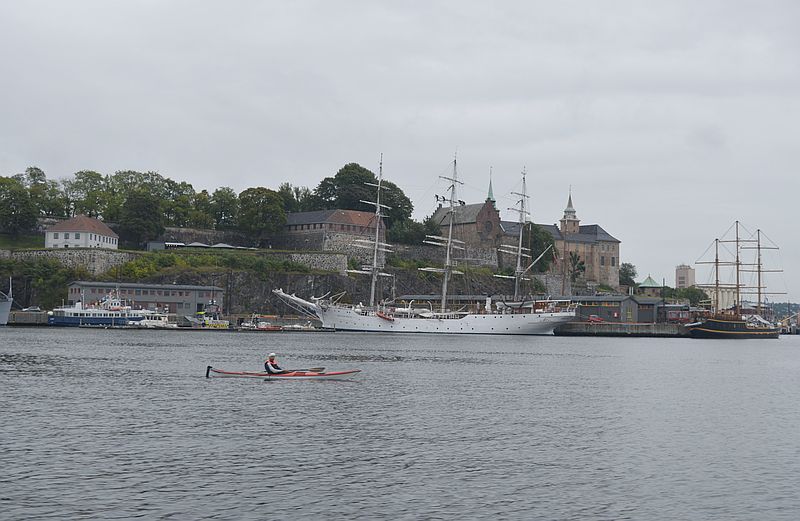 Our first object is Akershus Castle.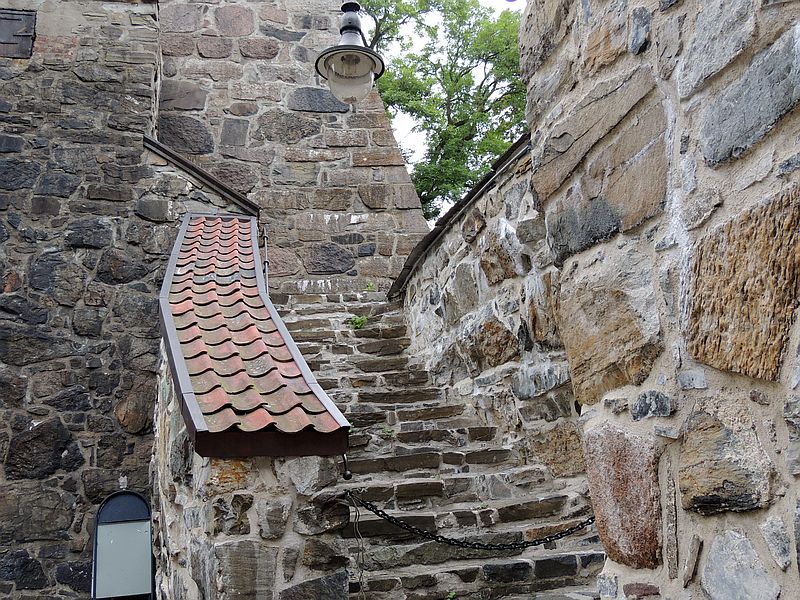 Within the past centuries Oslo was more than once burnt, sacked and again burnt and sacked.

At the end of the 13th century Akerhus Castle was built.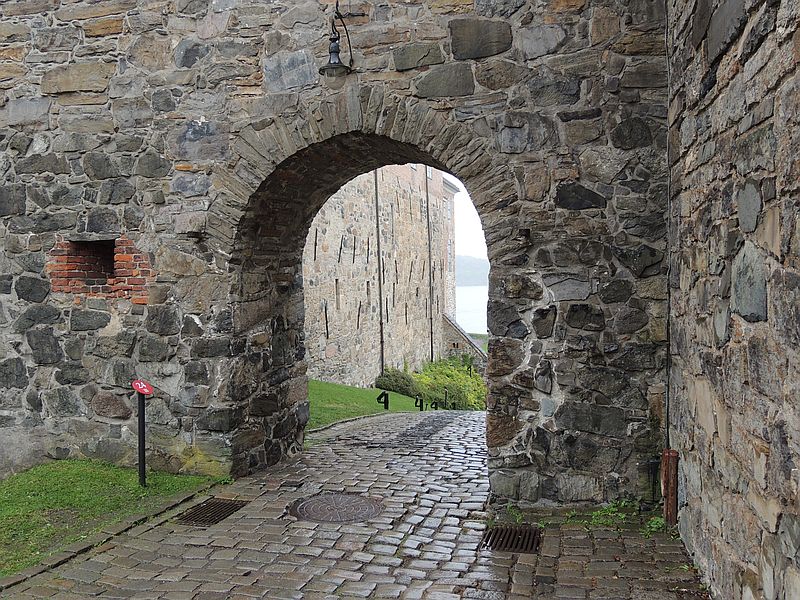 After further burning and sacking the castle went to ruins. Only in 1720 it was completely restored.

It has been worth the effort!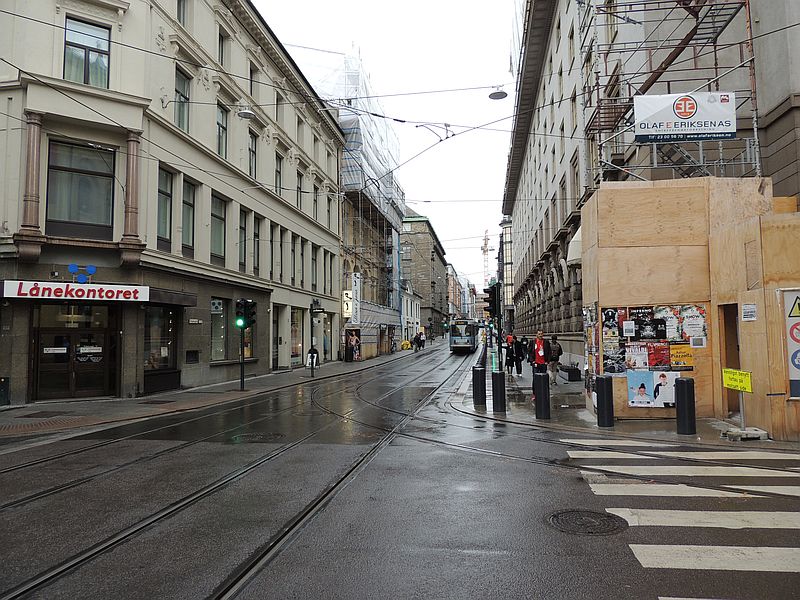 By and by the rain ceases and we discover old Oslo, also called Gamle Oslo.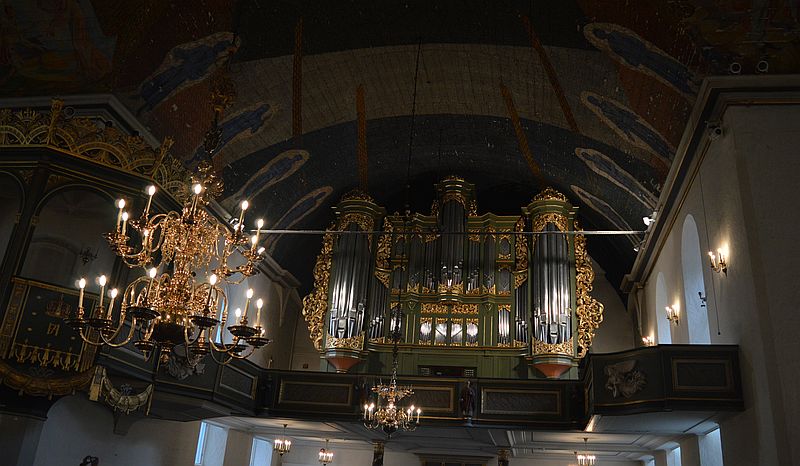 The impressive organ in the cathedral. It has more than 4,000 pipes. Not so easy to say "Pipe down!" As usual, also this cathedral had been burnt down.

In 1694 this cathedral was newly built. By the way, in August 1968 the wedding of crown prince and later king Harald V and Sonja Haraldsen took place here.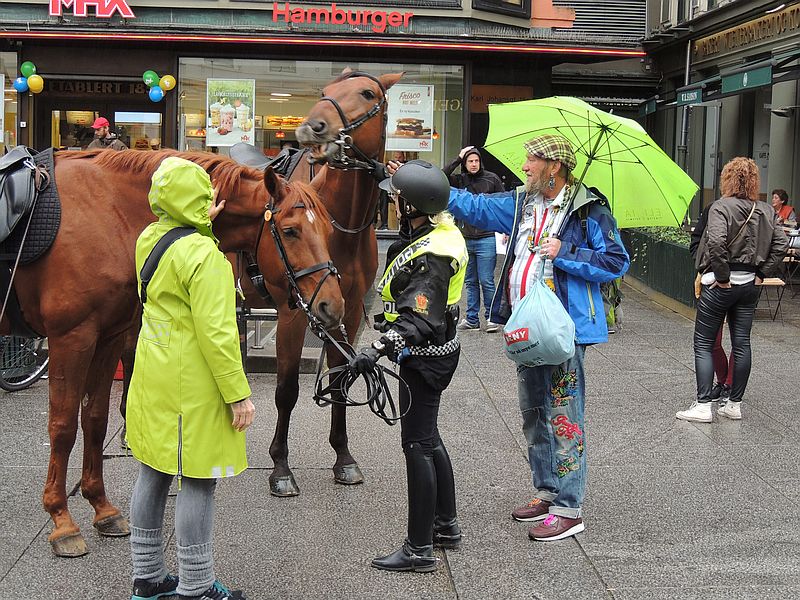 A charming (un)mounted policewoman on the mall.

Along the 'Karl Johans Gate' we proceed towards the castle. This is the most interesting street of Oslo.

The best place to spend your holiday money...

After several interruptions this Royal Castle was finished in 1836. Only receptions are taking place here.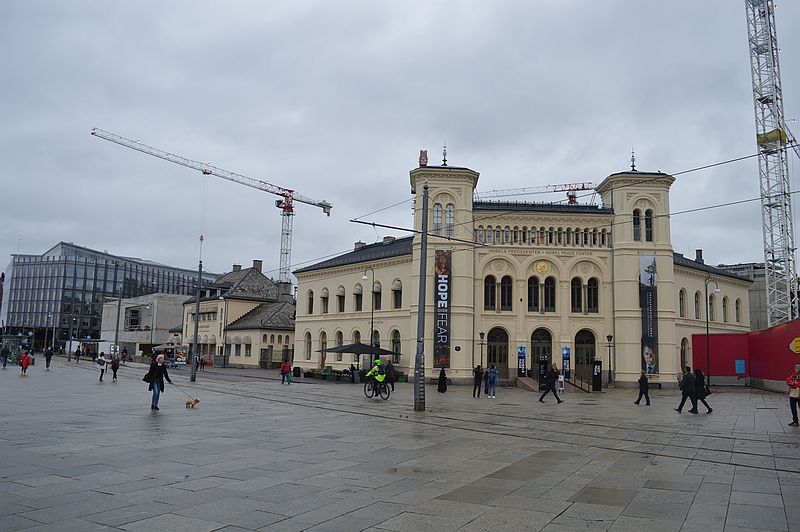 This is Vestbanestasjonen, a former train station, seat of the Nobel Peace Centre.

After hours our feet are sore. So back to the harbour.

Making for the lodging and relax. Tomorrow will be exhausting.