The Haukeliseter Fjellstüe
There is one road going directly from Oslo to Bergen. When this road was built, a few wooden cottages served as quarters for the workers. Today they are lodgings for mountaineers and adventurers. No doubt, we have to go there.

The landscape gets scenic. No more construction cranes, instead pure nature. And a stave church.

Of course we cannot pass that without a break because this stave church near Heddal is the biggest stave church of Norway.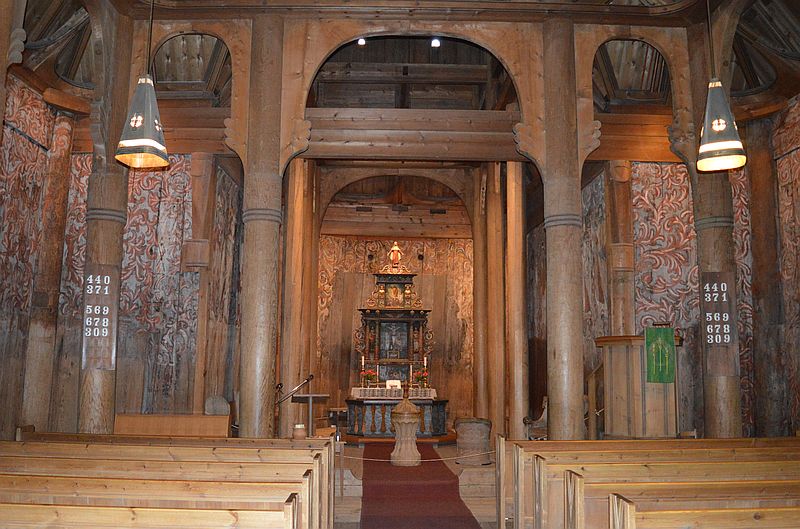 Finn the troll, living in the Svintru Mountain near Heddal, built this wooden church within three days only. This happened in the 12th century. Or so they say...

On we go. Leaving the trolls, diving into loneliness, across the Haukelivegen, one of the most important Norwegian street connections with a length of 409 km.

Upwards, clouds getting closer. When we are at a height of 1010 m, we reach the Haukeliseter Fjellstue.
The connection between eastern and western Norway already in the times of the Vikings went via the Haukelifjell. Many pilgrims visiting the stave church of Røldal used this connection.
After 10 years' construction time the reconditioned road was opened for the traffic in autumn 1968. For the first time it was an all-seasons-road. To achieve this, quite a number of tunnels had to be built.


A glimpse into one of the cottages. Bed, bench, table and shower bath.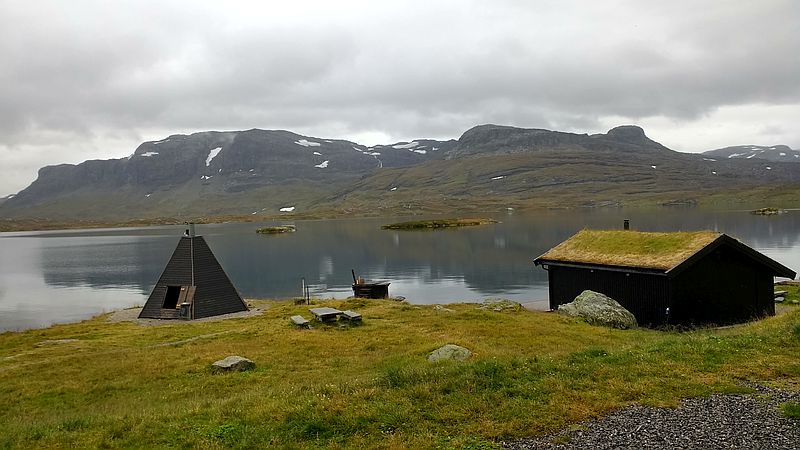 Sparse cottage - grand view. Link to Webcam.

This shows how it looks in winter (taken from the webcam, November, -10° C)
Left: Small rooms for overnight stay. Right: Restaurant and quarters for groups.

Cottage for bigger money. Not that bad after all.

The next morning is rather cold, no more than 5° Celsius. After a rich breakfast we set out. By the way, the breakfast mash 'Haukeliseter Brø' cannot really be recommended. You get filled - that's all.

We drive on across the Haukelivegen. Lots of tunnels and several waterfalls are between here and our next stop: Bergen.