Fossen and Tunnel
Fossen - often used word in Norway. Nine of the world's 20 highest waterfalls are located in Norway.

On our road from the lonely mountain village of Haukelister to Bergen several of these highest waterfalls "cross our path".

First of all however we pass the first of 26 tunnels on our way to Bergen.
This one has a length of 4 km. Much longer ones are to follow.

The weather somehow is thrilling.

Und suddenly the waterfall of Latefoss is in front of us.
This so called twin-fall has a height of 165 m.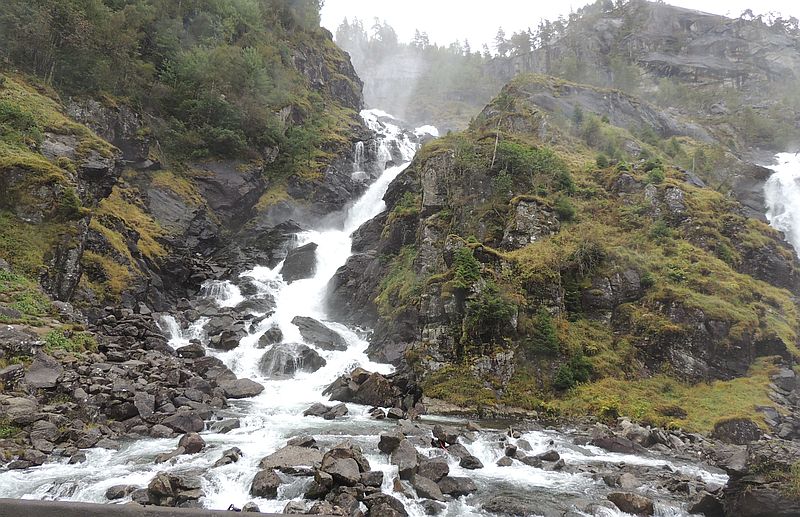 Watch carefully and you can make out two brave sheep.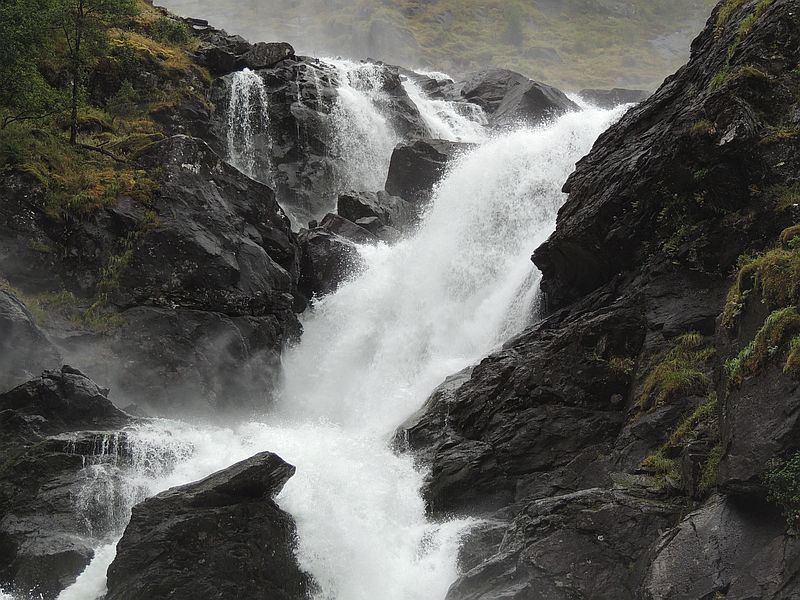 Sometimes the noise is deafening.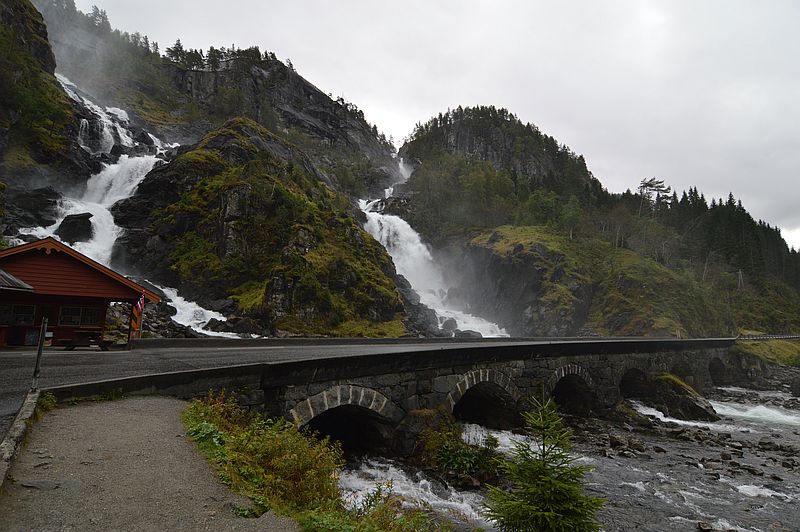 These two waterfalls are spring-fed by Reinsnosvatnet which is 600 m above sea level.

We set out again. Up to Odda we only need to follow the river.

Soon we reach Odda at the end of the Sørfjords which cuts deep into the 1,200 - 1,300 m high mountains.

Now we pass the 11 km of Folgefonntunnel to Jondal.
The ferry to Torvikbygd needs less than 20 minutes.

Not much time down the opposite side of the Hardangerfjord and we meet the next water giant: Steinsdalsfossen.
In 1699 the river of Fosselva changed its course, and the waterfall was the result.

It's "no more" than 50 m but the power of the water is tremendous.

Actually we can walk behind the waterfall...

That's the view when being behind the Steinsdalsfossen.
Everything looks perfectly arranged. This is after all one of the most frequently visited waterfalls.