There we are, arriving at Bergen, the second biggest city of Norway.

Bergen has been build on 7 mountains, the houses are standing tightly packed in up to 4 rows.

There are advantages in this. If you are curious about your neighbours dinner, just look out of the window.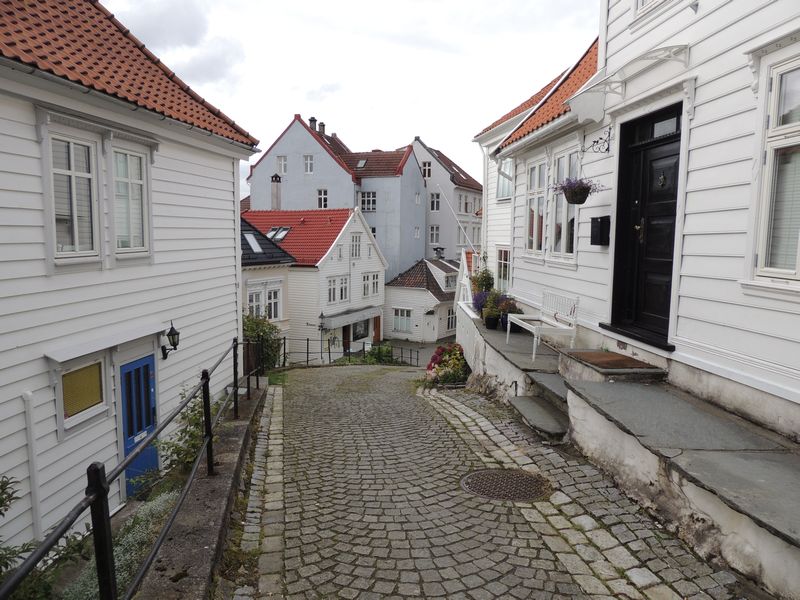 Somehow progress has stopped here. Beautiful little streets, lots of side lanes.

Strolling aimlessly can easily become exhausting here.

We had been warned to get us a parking badge. Indeed, parking places are rare and much desired here.

Our first walk takes us to the old harbour front Bryggen. Just walk downwards!

The Hansekontor Bryggen
Just this lane and we reach the old Hansekontor Bryggen.
As member of the Hanse, Bergen for centuries was a centre of flourishing trade between Norway and the rest of the world. As a Kontor (counting house) could not be an independent Hanse-member, this branch office was subordinate to the Hanseatic town of Lübeck.

This harbour front is the beautiful relic of that time. Bryggen - trade is still at home here. Today however with different goods. Lets make a tour:

Already in 1070 the Norwegian town of Bergen became increasingly important for trading fish from northern regions and grain from southern regions. For this reason the Hanse founded a branch here in 1343.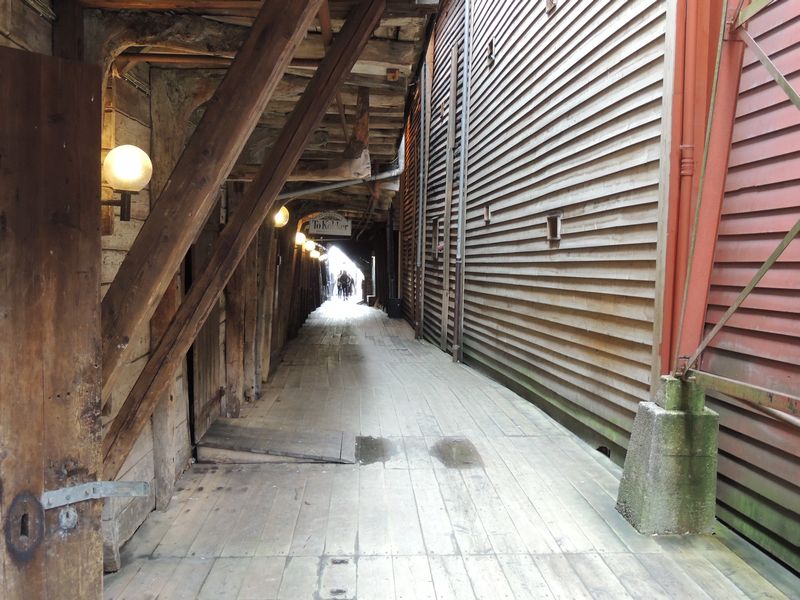 The entrances to this town within a town are small, narrow alleys.

Sometimes you have to duck away your head.

Everything is kept in painstaking detail.

In the well preserved houses you will find small knick-knack shops, arts and crafts and historical museums.

In 1702 Bryggen was almost complete destroyed by fire but rebuilt in the original style. In 1955 a fire raged in the "timber part" of Bergen. And again it was rebuilt following the original.

The Hanse quarter Bryggen with its about 60 buildings belongs to the UNESCO World Heritage and is the most important attraction of Bergen.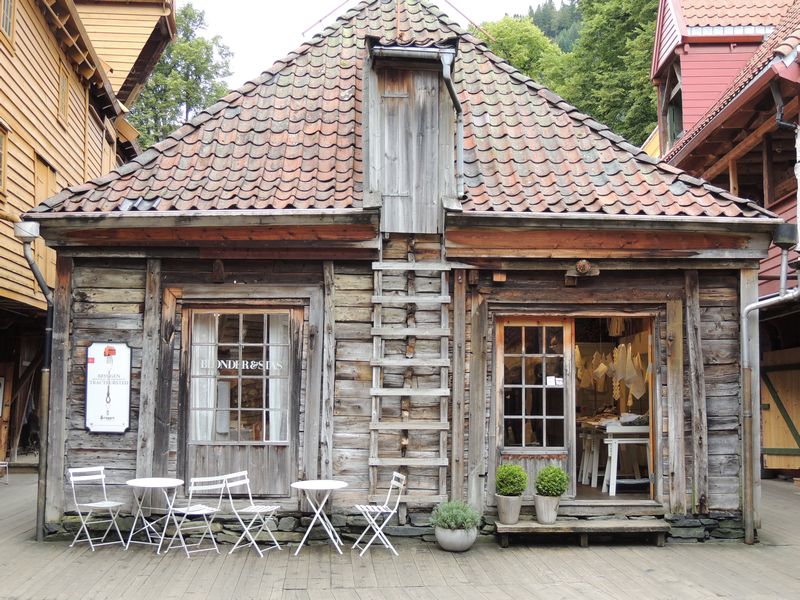 As all houses are made of timber and are standing very close, no building has a heating.

Fascinatingly various business life in the quarter today.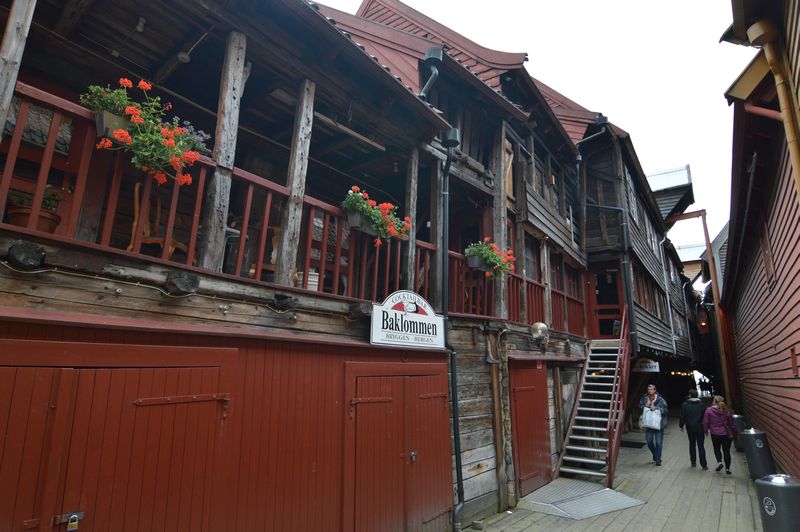 A true journey into the past.

This wooden stockfish is a symbol for the fact that the Hanse had the monopoly in the trade with stockfish and fish oil. Naturally the office was in Bryggen.