First now we go to the eastern shores of the Kyle of Tongue, then we pass Coldbackie, Borgie, and Leckfurin to our next stop:
Bettyhill and the dream beach.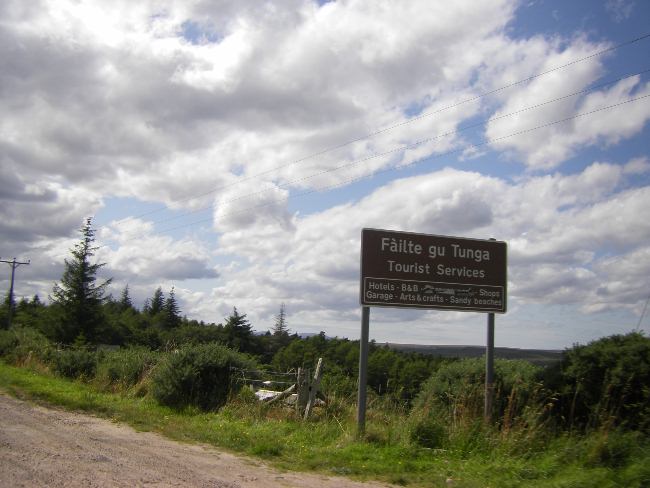 They also have a repair shop - this car crashed down from the Durness cliffs.

A narrow bridge and on we go to Bettyhill.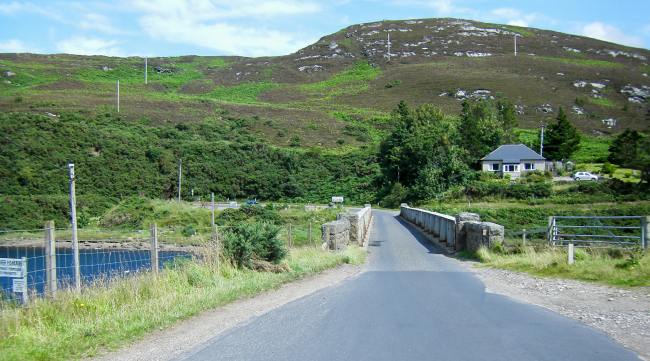 Just this corner...

m
... and from the distance we can see most inviting beaches.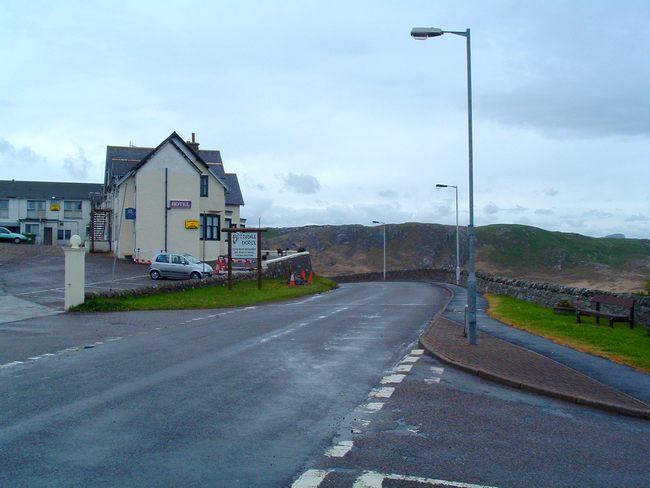 A bit "as the crow flies" we proceed to the beach.

Why travel south? We feel like in the Caribbean here.


A clean beach, clear water - and far and wide nobody to be seen.

What about coffee and sticky toffee pudding in this small coffee house...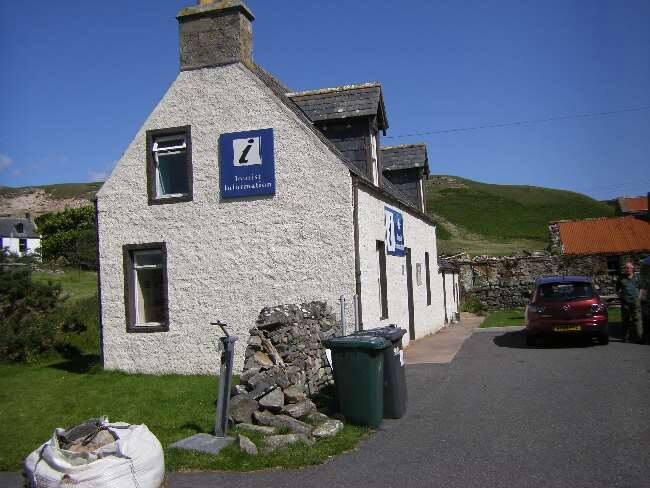 ... then we continue, passing the Strathnaver Museum towards Armadale.

Not far from Bettyhill we get to the branch-off to Kirtomy and Swordly.

It simply looks inviting and we make a detour to Kirtomy.

.