From Scourie it is a pleasant drive...

...to the port of Tarbet..
...where we buy a ticket for the passage to the island.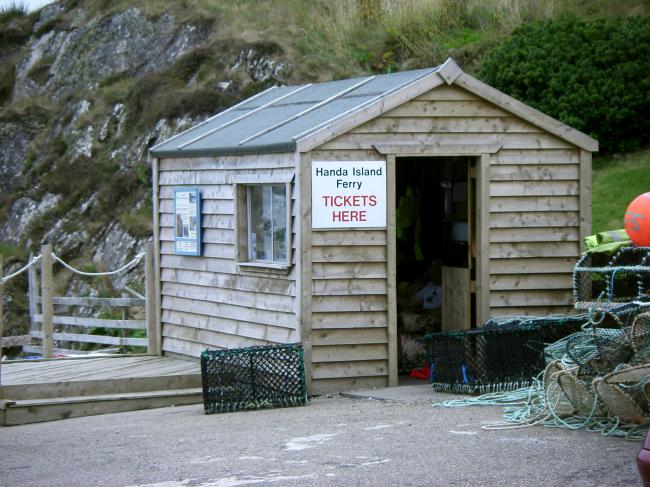 The passage only takes a few minutes.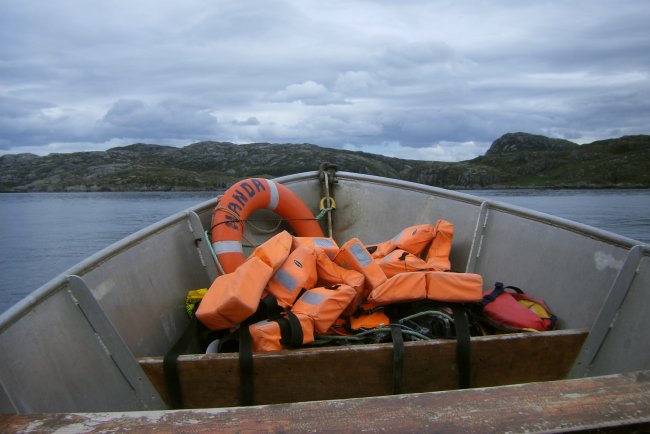 A visit to the birds' bunk where donations are asked for...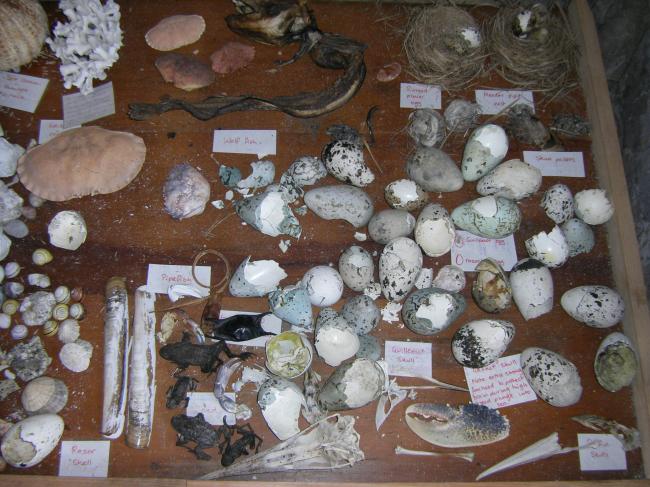 ...then we take a boardwalk to the bird's colony with our never ending hope for puffins.

On our way we are watched with misgiving.

Feeling a bit uneasy - railings are not in use here.

Puffins, skuas, kittiwakes, fulmars, and oystercatchers are living here. They are all lazily sunbathing.

What about puffins? Once more as far away as possible.

Even the telephoto does not help much - ours at least.

Beside this there is nothing to be seen but birds - and some rabbits, lizards, and midgets.

Braving midget swarms, we return to the boat which will take us back to Tarbet.